Please E-mail suggested additions, comments and/or corrections to Kent@MoreLaw.Com.
Help support the publication of case reports on MoreLaw
Date: 09-10-2019
Case Style:
United States District of America v. Jo'Shwan Danquell Hamilton
Case Number: 2:18-cr-00219-SPC-NPM
Judge: Sheri Polster Chappell
Court: United States District Court for the Middle District of Florida (Lee County)
Plaintiff's Attorney: Maria Chapa Lopez
Defendant's Attorney:

Call Kent Morlan at 888-354-4529 if you need a criminal defense lawyer in Cheyenne, Wyoming.

Description: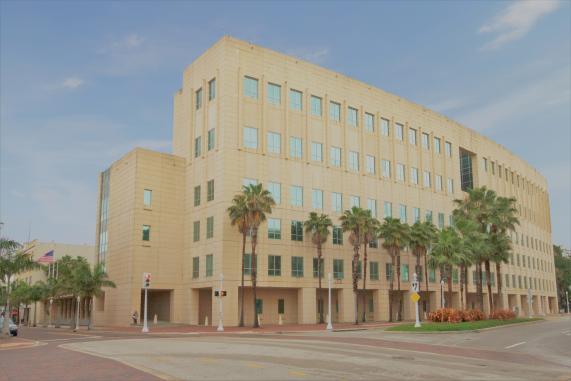 Fort Meyers, FL - Jo'Shwan Danquell Hamilton (26, Fort Myers) was sentenced to 11 years and 6 months in federal prison for possessing a firearm as a convicted felon, distributing controlled substances, and carrying a firearm in relation to a drug trafficking crime. The court also ordered Hamilton to forfeit a firearm and ammunition.
Hamilton had pleaded guilty on April 25, 2019.
According to court records, on three separate occasions in January and February 2018, Hamilton sold an undercover agent controlled substances (heroin, crack cocaine, and fentanyl). On one of those occasions, Hamilton also sold the undercover agent a stolen, loaded handgun. At the time of the offenses, Hamilton was a previously convicted felon and, therefore, was prohibited from possessing firearms or ammunition under federal law. Hamilton had been released from a state prison in Florida six months before committing these new offenses.
This case was investigated by the Bureau of Alcohol, Tobacco, Firearms and Explosives, the Drug Enforcement Administration, and the Fort Myers Police Department. It was prosecuted by Assistant United States Attorney Simon R. Eth.
This is another case prosecuted as part of the Department of Justice's "Project Safe Neighborhoods" Program (PSN), which is a nationwide, crime reduction strategy aimed at decreasing violent crime in communities. It involves a comprehensive approach to public safety – one that includes investigating and prosecuting crimes, along with prevention and reentry efforts.

Charge:


21:841A=CD.F CONTROLLED SUBSTANCE - SELL, DISTRIBUTE, OR DISPENSE
(1-2)
18:922G.F UNLAWFUL TRANSPORT OF FIREARMS, ETC.
(3)
18:924C.F VIOLENT CRIME/DRUGS/MACHINE GUN
(4)
21:841A=CD.F CONTROLLED SUBSTANCE - SELL, DISTRIBUTE, OR DISPENSE
(5)
18:922G.F UNLAWFUL TRANSPORT OF FIREARMS, ETC.
(6)
18:924C.F VIOLENT CRIME/DRUGS/MACHINE GUN
(7)
Outcome: NOTICE OF RESCHEDULING HEARING: The Sentencing hearing as to Jo'Shwan Danquell Hamilton previously scheduled for 9/3/2019 is rescheduled. The new hearing date and time are as follows: Sentencing is now set for 9/9/2019 at 11:00AM in Ft. Myers Courtroom 5D before Judge Sheri Polster Chappell. (AEH) (Entered: 08/30/2019)
Plaintiff's Experts:
Defendant's Experts:
Comments: