Please E-mail suggested additions, comments and/or corrections to Kent@MoreLaw.Com.
Help support the publication of case reports on MoreLaw
Date: 03-05-2018
Case Style:
United States of America v. Julio Cesar Cruz-Amaro, Tito Mar-Herrera and Miguel Angel Ender-Diaz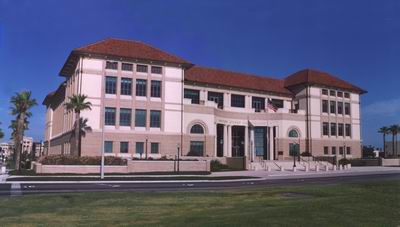 Southern District of Texas Federal Courthouse - Corpus Christi, Texas
Case Number: 2:18-cr-00040-2
Judge: Nelva Gonzales Ramo
Court: United States District Court for the Southern District of Texas (Neuces County)
Plaintiff's Attorney: Jeffrey S. Miller
Defendant's Attorney:

Randall Barrera for Julio Cesar Cruz-Amaro


Fred Jimenez for Miguel Angel Ender-Diaz


Rachel Elizabeth Braver for Tito Mar-Herrera
Description: Corpus Christi, TX - Three Convicted of Transporting Drugs Via Lancha

Three Mexican nationals have pleaded guilty to conspiring to import 611 kilograms of marijuana into the United States,.

Julio Cesar Cruz-Amaro, 31, Tito Mar-Herrera, 35, and Miguel Angel Ender-Diaz, 56, admitted they conspired to import marijuana into the United States while on board a vessel.

On Dec. 13, 2017, authorities detected and captured a Mexican lancha boat crew illegally transporting narcotics while in federal waters off southern Texas. Cruz-Amaro, Mar-Herrera and Ender-Diaz were interdicted in the vicinity of Packery Channel near Port Aransas along with one lancha and 30 bales of marijuana totaling 611 kilograms.

U.S. Coast Guard (USCG) originally detected the vessel offshore traveling northbound towards the United States which was then intercepted with the assistance of Custom and Border Protection (CBP) approximately nine nautical miles offshore.

They had admitted a criminal organization hired them to bring the drugs into the United States through Corpus Christi.

A lancha is a fishing boat used by Mexican fishermen that is approximately 20-30 feet long with a slender profile, typically has one outboard motor and is capable of traveling at speeds exceeding 30 mph.

U.S. District Judge Nelva Gonzales Ramos has set sentencing for July 18, 2018. At that time, each defendant faces a minimum of five and up to 40 years in federal prison and a possible $5 million maximum fine.

All three defendants have been and will remain in custody pending that hearing.

USCG conducted the investigation with the assistance of CBP.
Outcome: Guilty
Plaintiff's Experts:
Defendant's Experts:
Comments: