Please E-mail suggested additions, comments and/or corrections to Kent@MoreLaw.Com.
Help support the publication of case reports on MoreLaw
Date: 08-13-2018
Case Style:
Erika Yulianna Garcia v. United States of America
Case Number: 2:17-cv-06380-DSF-AFM
Judge: Dale S. Fischer
Court: United States District Court for the Central District of California (Los Angeles County)
Plaintiff's Attorney: Brett C. Drouet
Defendant's Attorney: Aaron Kollitz
Description: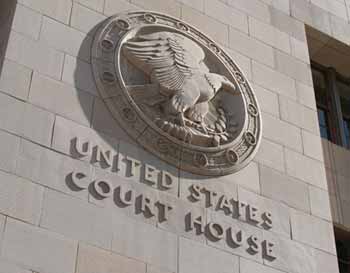 Los Angeles, CA - Erika Yulianna Garcia sued The United States of America on a Federal Tort Claims Act personal injury auto negligence theory claiming to have been injured and/or damages in a car wreck caused by a Homeland Security employee.
This case was filed in the Superior Court of California County of Los Angeles, BC661862, and was removed to federal court by the United States.
Outcome: 08/12/2019 55 NOTICE of Change of Attorney Business or Contact Information: for attorney Brett C Drouet counsel for Plaintiff Erika Yulianna Garcia. Changing ADDRESS to 714 West Olympic Boulevard, Suite 300, Los Angeles, CA 90015. Filed by Plaintiff Erika Yulianna Garcia. (Drouet, Brett) (Entered: 08/12/2019)
08/12/2019 56 NOTICE of Change of Lead Counsel changing lead counsel from Brett C. Drouet to John F. Gerard. filed by Plaintiff Erika Yulianna Garcia, (Gerard, John) (Entered: 08/12/2019)
Plaintiff's Experts:
Defendant's Experts:
Comments: