Please E-mail suggested additions, comments and/or corrections to Kent@MoreLaw.Com.
Help support the publication of case reports on MoreLaw
Date: 09-14-2018
Case Style:
United States of America v. Roger Wallach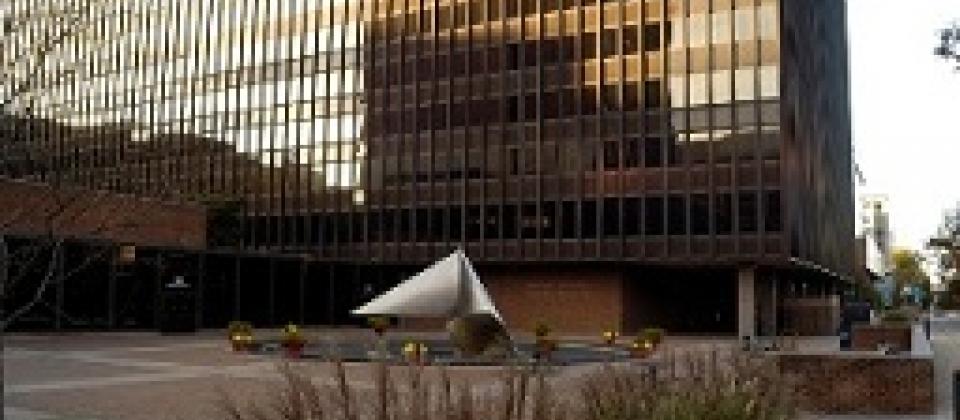 Eastern District of Pennsylvania Federal Courthouse - Philadelphia, Pennsylvania
Case Number: 2:17-cr-00628-CMR-1
Judge: Cynthia M. Rufe
Court: United States District Court for the Eastern District of Pennsylvania (Philadelphia County)
Plaintiff's Attorney: Michelle Rotella
Defendant's Attorney: Elizabeth Toplin and Maranna J. Meehan
Description: Philadelphia, PA - Philadelphia Man Sentenced to 20 Years in Prison Plus 20 Years of Supervised Release for Videotaping Children with Hidden Camera

Roger Wallach, 38, of Philadelphia, PA was sentenced on September 12, 2018 to 240 months in federal prison for manufacturing videos and images of two girls, ages 10 and 11, over a period of three months.

Wallach previously pleaded guilty to nine counts of manufacturing and attempting to manufacture child pornography, and one count of possession of child pornography. As part of his guilty plea, Wallach admitted that he concealed a spy watch in a bathroom and surreptitiously recorded the 10- and 11-year-old girls as they undressed, used the bathroom, and showered. He also used the webcam on his laptop computer to record them undressing and in various states of nudity. All total, he had hundreds of sexually explicit images of both girls that he saved on his cell phone, in his iCloud account, on his laptop, and on the memory of his spy watch.

In addition to the term of imprisonment, the court imposed a 20-year term of supervised release and ordered that the defendant undergo a sex offender evaluation and treatment after his release from federal prison.

"Child predators are among the worst type of criminals," said U.S. Attorney McSwain. "They prey on those whose very innocence makes them the most likely to be targeted. While the lengthy prison sentence and 20-year term of supervised release ordered today does not erase the defendant's deplorable actions, it is a stern punishment that will help to protect some of society's most vulnerable victims."

"Wallach's heinous crimes robbed these young girls of their innocence and childhood," said Michael T. Harpster, Special Agent in Charge of the FBI's Philadelphia Division. Although, today's sentence cannot repair the damage Wallach caused, it sends the message to other predators that the FBI remains committed to hunting them down and holding them accountable."

The case was investigated by the Federal Bureau of Investigation.


Charges:


18:2251(a) AND 18:2251(e) MANUFACTURE AND ATTEMPTED MANUFACTURE OF CHILD PORNOGRAPHY IMAGES
(1-9)

18:2252(a)(4)(B) POSSESSION OF CHILD PORNOGRAPHY
(10)
Outcome: IMPRISONMENT: 240 MONTHS; SUPERVISED RELEASE: 20 YEARS; SPECIAL ASSESSMENT: $1000


09/12/2018 32 JUDICIAL DOCUMENT AS TO ROGER WALLACH(1). Signed by HONORABLE CYNTHIA M. RUFE on 9/11/2018. (FILED UNDER SEAL)9/12/2018 ENTERED AND COPIES MAILED.(tomg, ) (tomg, ). (Entered: 09/12/2018)
09/12/2018 33 Minute Entry for proceedings held before HONORABLE CYNTHIA M. RUFE in Courtroom 12A: Sentencing held on 9/12/2018 for ROGER WALLACH (1), Count(s) 1-9, 10, IMPRISONMENT: 240 MONTHS; SUPERVISED RELEASE: 20 YEARS; SPECIAL ASSESSMENT: $1000. The Court advises deft of his right to appeal. Court Reporter: ESR.(tomg, ) (Entered: 09/12/2018)
09/12/2018 34 JUDGMENT AS TO ROGER WALLACH (1), Count(s) 1-9, 10, IMPRISONMENT: 240 MONTHS; SUPERVISED RELEASE: 20 YEARS; SPECIAL ASSESSMENT: $1000. Signed by HONORABLE CYNTHIA M. RUFE on 9/12/2018.9/13/2018 Entered and Copies Mailed and E-Mailed by Chambers. (kk, ) (Entered: 09/13/2018)
Plaintiff's Experts:
Defendant's Experts:
Comments: