Please E-mail suggested additions, comments and/or corrections to Kent@MoreLaw.Com.
Help support the publication of case reports on MoreLaw
Date: 03-01-2018
Case Style:
United States of America v. Brian Perez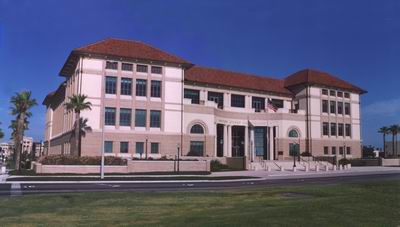 Southern District of Texas Federal Courthouse - Corpus Christi, Texas
Case Number: 2:17-cr-00541
Judge: Nelva Gonzalez
Court: United States District Court for the Southern District of Texas (Nueces County)
Plaintiff's Attorney: Robert D. Thorpe, Jr.
Defendant's Attorney: Stephen Wood Byrne
Description: Corpus Christi, TX - Accountant Guilty of Tax Evasion and Fraud

A 34-year-old former Corpus Christi resident has entered a guilty plea to wire fraud and tax evasion.

Brian Perez, now of San Antonio, is a Certified Public Accountant. As part of his plea, Perez admitted that while working as a bookkeeper, he orchestrated the fraudulent transfer of funds from his employer's bank account to his personal tax withholding account. Perez also admitted he filed a false income tax return and requested a refund of the overpayment.

Through this scheme, Perez defrauded his employer of $162,775 between March 9, 2015, and Aug. 7, 2015.

U.S. District Judge Nelva Gonzales Ramos accepted the plea today and set sentencing for July 18, 2018. At that time, Perez faces up to 20 years in federal prison for wire fraud as well as a maximum three years for tax evasion. Both charges also carry as possible punishment a $250,000 maximum fine.

IRS-Criminal Investigation and the FBI conducted the investigation.
Outcome: Guilty
Plaintiff's Experts:
Defendant's Experts:
Comments: