Please E-mail suggested additions, comments and/or corrections to Kent@MoreLaw.Com.
Help support the publication of case reports on MoreLaw
Date: 01-25-2018
Case Style:
United States of America v. Vernon Sonsteng and Michael Anthony Villegas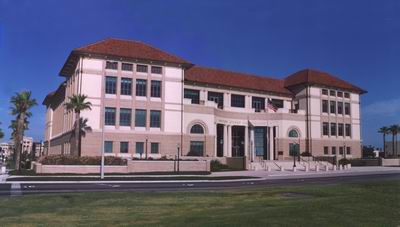 Southern District of Texas Federal Courthouse - Corpus Christi, Texas
Case Number: 2:17-cr-00539
Judge: John D. Rainey
Court: United States District Court for the Southern District of Texas (Nueces County)
Plaintiff's Attorney: Robert D. Thorpe Jr.
Defendant's Attorney: Fred Jimenez for Michael Anthony Villegas



Rachel Elizabeth Braver and John L Gill FPD for Vernon Sonsteng


Description: Corpus Christi, TX - ID Thieves Get Federal Prison Time

Two local men have been ordered to federal prison following their convictions of identity theft. Vernon Sonsteng, 56, and Michael Anthony Villegas, 33, both of Corpus Christi, pleaded guilty in October 2017 to aggravated identity theft and possessing with the intent to unlawfully use five or more false identification documents.

Senior U.S. District Judge John D. Rainey ordered Sonsteng to serve a total of 56 months in federal prison - 32 months for the fraudulent use charge followed by a consecutive 24 months for the identity theft. In federal court yesterday, Judge Rainey sentenced Villegas also to the mandatory 24 months for the identity theft as well as 28 months for the other conviction. Following his 52-month sentence, he will be on supervised release for three years as will Sonsteng.

As part of their sentence, both were also ordered to pay restitution of $19,187.73 to their identified victims.

In July 2016, authorities stopped Sonsteng and Villegas for a traffic violation. During a search of the vehicle, officers discovered more than 50 counterfeit Texas driverís licenses bearing either the photograph of Sonsteng or Villegas, but with identifying information of other people. The vehicle also contained stolen U.S. mail and hundreds of counterfeit checks with names matching the fraudulent IDs that Sonsteng and Villegas possessed.

Both will remained in custody pending transfer to a U.S. Bureau of Prisons facility.

The U.S. Secret Service conducted the investigation with the assistance of the U.S. Postal Inspection Service and the Portland and Corpus Christi Police Departments.
Outcome: Sonsteng was sentenced to 56 months' in prison. Villegas was sentenced 52 months' in prison. Both men were ordered to pay restitution of $19,187.73 to the victimes.
Plaintiff's Experts:
Defendant's Experts:
Comments: