Please E-mail suggested additions, comments and/or corrections to Kent@MoreLaw.Com.
Help support the publication of case reports on MoreLaw
Date: 08-07-2017
Case Style:
United States of America v. Angie Cambre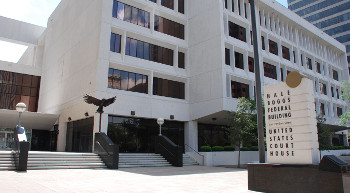 Federal Courthouse - New Orleans, Louisiana
Case Number: 2:17-cr-00094-SSV-KWR
Judge: Sarah S. Vance
Court: United States District Court for the Eastern District of Louisiana (Orleans Parish)
Plaintiff's Attorney: Jordan Ginsberg
Defendant's Attorney: David Courcelle
Description: New Orleans, LA - Laplace Woman Pleads Guilty to Embezzling over $940,000 from Employer

Angie Cambre, age 43, of Laplace, pled guilty on August 3, 2017 to a one-count Bill of Information charging her with wire fraud.

According to court documents, CAMBRE was hired in August 2011 to be the accountant and bookkeeper for a commercial printing company headquartered in New Orleans that specializes in printing materials, such as flyers and manuals, geared toward the automotive industry ("Company A"). Between November 2011 and June 2016, CAMBRE embezzled approximately $940,336.24 from Company A in a series of approximately 3,300 individual transactions, without Company A's knowledge or authorization. CAMBRE did so by causing payments to be sent from one of Company A's bank accounts to accounts under her control and to repay debts due and owing related to her personal use.

CAMBRE faces a maximum term of imprisonment of not more than 20 years followed by up to 3 years of supervised release, and a $250,000 fine. As part of her plea, CAMBRE agreed to repay Company A $940,336.24 in restitution.

Acting U.S. Attorney Evans praised the work of the United States Secret Service in investigating this matter.
Outcome: Guilty
Plaintiff's Experts:
Defendant's Experts:
Comments: