Please E-mail suggested additions, comments and/or corrections to Kent@MoreLaw.Com.
Help support the publication of case reports on MoreLaw
Date: 10-18-2019
Case Style:
United States of America v. Donald Woo Lee
Case Number: 2:16-cr-00415-GW
Judge: George Wu
Court: United States District Court for the Central District of California (Los Angeles County)
Plaintiff's Attorney: Alexis Gregorian and Emily Culbertson
Defendant's Attorney:

Call 888-354-4529 if you need help finding a health care fraud criminal defense lawyer in Los Angeles, California

Description: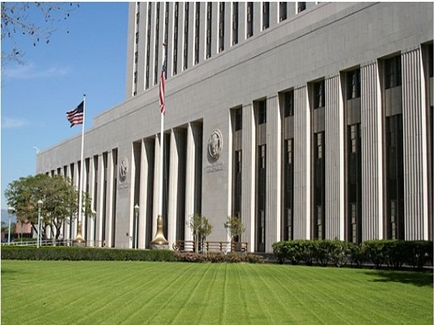 Los Angeles, CA - Southern California Doctor Found Guilty in $12 Million Medicare Fraud and Device Adulteration Scheme
A federal jury found a southern California doctor guilty for his role in a $12 million scheme to provide medically unnecessary procedures to Medicare beneficiaries, upcode claims submitted to Medicare, and re-package single-use catheters for reuse on patients.
After a six-day trial, Donald Woo Lee, 54, of Temecula, California, was found guilty of seven counts of health care fraud and one count of adulteration of a medical device.
According to evidence presented at trial, from 2012 to 2015, Lee engaged in a scheme in which he recruited Medicare beneficiaries to his clinics, falsely diagnosed the beneficiaries with venous insufficiency and provided the beneficiaries with medically unnecessary vein ablation procedures. The evidence further established that Lee billed these unnecessary procedures to Medicare using an inappropriate code in order to obtain a higher reimbursement, a practice known as "upcoding." In addition, the evidence showed that Lee repackaged used, contaminated catheters for re-use on patients. These catheters had been cleared by the FDA for marketing as single-use only. Lee submitted claims of approximately $12 million to Medicare for the vein ablation procedures he performed, and received $4.5 million as a result, the evidence showed.
This case was investigated by the FBI, HHS-OIG and FDA-OCI, and was brought as part of the Medicare Fraud Strike Force, under the supervision of the Criminal Division's Fraud Section and the U.S. Attorney's Office for the Central District of California.
The Fraud Section leads the Medicare Fraud Strike Force. Since its inception in March 2007, the Medicare Fraud Strike Force, which maintains 15 strike forces operating in 24 districts, has charged more than 4,200 defendants who have collectively billed the Medicare program for nearly $19 billion. In addition, the HHS Centers for Medicare & Medicaid Services, working in conjunction with the HHS-OIG, are taking steps to increase accountability and decrease the presence of fraudulent providers.
Outcome: 10/16/2019 135 MINUTES OF Jury Trial - 6th Day held before Judge George H. Wu as to Defendant Donald Lee. Closing arguments made. Jury retires to deliberate. Verdict reached. Jury finds: Donald Lee (1) Guilty on Count 1s-7s,8s. Defendant referred to Probation Office for Investigation and Report. Sentencing set for 3/19/2020 at 08:00 AM before Judge George H. Wu. Court Reporter: Terri A. Hourigan. (mrgo) (Entered: 10/17/2019)
10/16/2019 136 RECEIPT FOR RELEASE OF EXHIBITS to Counsel Upon Verdict/Judgment at Trial; as to Defendant Donald Lee. Pursuant to stip of counsel and/or by Order of the Court, all exhibits listed on Joint exhibits list are returned to counsel for respective party(ies). (mrgo) (Entered: 10/17/2019)
10/16/2019 137 LIST OF EXHIBITS AND WITNESSES at trial as to Donald Lee. (mrgo) (Entered: 10/17/2019)
10/16/2019 138 PRELIMINARY JURY INSTRUCTIONS filed as to Defendant Donald Lee. (mrgo) (Entered: 10/17/2019)
10/16/2019 139 DRAFT FINAL JURY INSTRUCTIONS filed as to Defendant Donald Lee. (mrgo) (Entered: 10/17/2019)
10/16/2019 140 FINAL JURY INSTRUCTIONS by Judge George H. Wu as to Defendant Donald Lee. (mrgo) (Entered: 10/17/2019)
10/16/2019 141 REDACTED Jury Note (Number: 1) as to Donald Lee. (mrgo) (Entered: 10/17/2019)
10/16/2019 142 SEALED UNREDACTED Jury Note #1 filed as to Defendant Donald Lee re: Jury Note #1 141 . (mrgo) (Entered: 10/17/2019)
10/16/2019 143 REDACTED Jury Note (Number: 2) as to Donald Lee. (mrgo) (Entered: 10/17/2019)
10/16/2019 144 SEALED UNREDACTED Jury Note #2 filed as to Defendant Donald Lee re: Jury Note #2 143 . (mrgo) (Entered: 10/17/2019)
10/16/2019 145 REDACTED Jury Note (Number: 3) as to Donald Lee. (mrgo) (Entered: 10/17/2019)
10/16/2019 146 SEALED UNREDACTED Jury Note #3 filed as to Defendant Donald Lee re: Jury Note #3 145 . (mrgo) (Entered: 10/17/2019)
10/16/2019 147 REDACTED JURY VERDICT as to Donald Lee (1) Guilty on Count 1s-7s,8s. (mrgo) (Entered: 10/17/2019)
10/16/2019 148 SEALED UNREDACTED Verdict Form filed as to Defendant Donald Lee re: Jury Verdict 147 . (mrgo) (Entered: 10/17/2019)
Plaintiff's Experts:
Defendant's Experts:
Comments: