Please E-mail suggested additions, comments and/or corrections to Kent@MoreLaw.Com.
Help support the publication of case reports on MoreLaw
Date: 11-14-2017
Case Style:
William Mears v. City of Los Angeles, et al.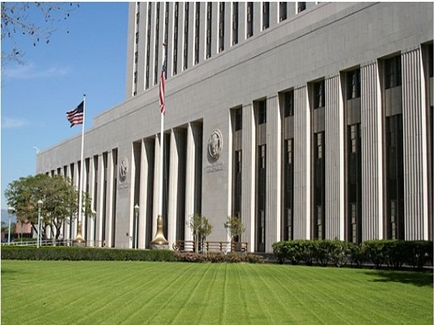 Central District of California Federal Courthouse - Los Angeles, California
Case Number: 2:15-cv-08441-JAK-AJW
Judge: John A. Kronstadt
Court: United States District Court for the Central District of California (Los Angeles County)
Plaintiff's Attorney: Dale Galipo, Melanie Partow, Brian Dunn, Megan Gyongyos
Defendant's Attorney: J Edwin Rathbun, Jr., Christian R Bojorquez and Craig J Miller
Description: Los Angeles, CA - Jury Awards $5.5 Million To Family Of Man Killed By Officers With Taser

The Family and Estate of Michael Frederick Mears, age 39, sued the City of Los Angeles, LAPD Officer Jonathan Gan and others on civil rights violation theories under 42 U.S.C. 1983 claiming that the officers used excessive force on him on Christmas Eve 2014 during an encounter during which he was tased six times including one event for 32 seconds. The officers involved also used their batons and fist, pepper sprayed him and restrained him. The coroners report said that hte cause of death was ventricular dysrhythmia due to an enlarged heart and cocaine intoxication. Mears was a former Marine.

The defenses asserted by the Defendants are not available.
Outcome: Plaintiffs' verdict for $5.5 million.
Plaintiff's Experts:
Defendant's Experts:
Comments: