Information
About MoreLaw
Contact MoreLaw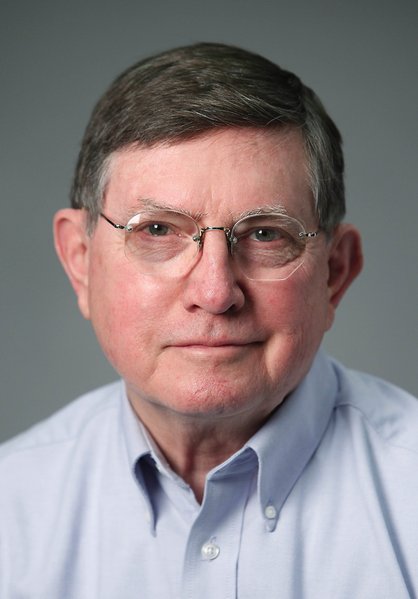 Please E-mail suggested additions, comments and/or corrections to Kent@MoreLaw.Com.
Help support the publication of case reports on MoreLaw
Date: 01-11-2016
Case Style: United States of America v. Roger Stanley Bliss
Case Number: 2:15-cr-00484-DN-DBP
Judge: David Nuffer
Court: United States District Court for the District of Utah (Salt Lake County)
Plaintiff's Attorney: Tyler L. Murray and Jacob J. Strain
Defendant's Attorney: Loren Washburn
Description: Salt Lake City, UT - Bliss Sentenced To 12 Months In Federal Prison After Efforts To Obstruct SEC Case Pending Against Him

Roger Stanley Bliss, age 57, of Bountiful, Utah, will serve 12 months and one day in federal prison for his efforts to corruptly influence and obstruct the administration of justice in a Securities and Exchange Commission case filed against him in U.S. District Court in Salt Lake City.

U.S. District Court Chief Judge David Nuffer imposed the sentence. Judge Nuffer also ordered that the sentence be served consecutive to any sentence imposed in a related state criminal matter. Bliss will be on probation for 24 months when he completes his federal prison sentence.

Bliss was charged with obstruction of justice and false declaration before a Court of the United States in an indictment returned in August 2015. He pleaded guilty to both counts of the indictment in September. A co-defendant in the case, Kevin Carl Fortney, age 55, of Washington, Utah, was charged with one count of false declaration before a Court of the United States and one count of making a false statement to a federal agent. The case against Fortney is pending.

Federal prosecutors sought the indictment after U.S. District Judge Robert Shelby referred the case to their office requesting a criminal perjury and obstruction investigation be opened against Bliss and Fortney. Judge Shelby made the request following an evidentiary hearing in his court where it was proven that Bliss and Fortney violated his order freezing defendant Bliss' assets and that they had made false declarations to the Court to conceal the conduct.

As a part of his guilty plea, Bliss admitted that he understood that the Court had issued an ordering freezing all of his assets and that assets purchased with funds from any bank account in his name were subject to that order. He admitted that he arranged to have a third party to whom he owed money, take control of a sailboat that had been purchased with funds from a bank account in his name and was subject to the Court's order freezing his assets. Bliss admitted he transferred the sailboat so it could be liquidated by the third party and the proceeds used to reduce a debt he owed to the third party. He also admitted making a false statement while under oath as a part of a subsequent hearing. Bliss knew the declaration was not consistent with the facts when he made it, according to a statement made as a part of his guilty plea.

"The integrity of our judicial system is paramount in our civilized society. Those who attempt to obstruct the work of the Court by giving false testimony or who knowingly violate orders of the Court will face vigorous prosecution," U.S. Attorney John W. Huber said today.

In a sentencing document filed in the criminal case prior to Monday's hearing, Assistant U.S. Attorney Jacob Strain noted that protecting investors is a component of the SEC's mission and it satisfies its mission through filing civil lawsuits in federal court. "The public's deference to, respect for, and compliance with orders issued from the federal judiciary are vital to the SEC's ability to perform its statutory mandates," Strain wrote.

Asset freeze orders, like the one violated in the Bliss case, serve to prevent the unfair dissipation of assets and ensure the availability of funds for restitution to victims. "Bliss lacks the resources to repay the investor-victims of his Ponzi scheme. Bliss victimized them yet again by recruiting his brother-in-law, Kevin Fortney, to liquidate Bliss' catamaran sailboat and then to lie about it to the Court and to investigators. Bliss deliberately violated Judge Shelby's asset freeze order, recruited a co-conspirator to his cause, and then provided false and misleading information to influence the Court's decision on the matter. Bliss circumvented the SEC's efforts to protect investors," Strain said in the sentencing document.
Outcome: Defendant was sentenced to 12 months in prison.
Plaintiff's Experts:
Defendant's Experts:
Comments: