Please E-mail suggested additions, comments and/or corrections to Kent@MoreLaw.Com.
Help support the publication of case reports on MoreLaw
Date: 10-11-2017
Case Style:
Leon D. Ford v. City of Pittsburgh, et al.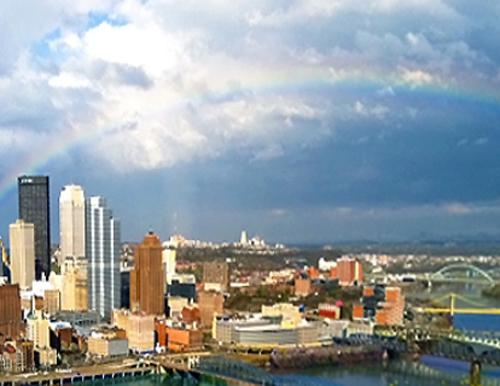 Western District of Pennsylvania Courthouse - Pittsburgh, Pennsylvania
Case Number: 2:13-cv-01364-MPK
Judge: Maureen P. Kelly
Court: United States District Court for the Western District of Pennsylvania (Allegheny County)
Plaintiff's Attorney: Tom Malone, Fred Rabner, Monte Rabner, Ashley Cagle
Defendant's Attorney: Paul Kreps, April L. Cressler, John J. Hare, Estelle K. McGrath, JOseph J. Santarone and Allisn N. Genard for David Derbish and Andrew Miller
Description: Pittsburgh, PA - Jury Finds In Favor Of One Office and Fails to Make a Decision in Excessive Force Case

Leon D. Ford sued the City of Pittsburgh, Pennsylvania and officers David Derbish and Andrew Miller on civil rights theories under 42 U.S.C. 1983 claiming that the officers used excessive force when they shot and paralyzed him as his car sped away from a traffic stop.

Plaintiff claimed that he was stopped for no reason and mistook for another man before he was shot.

The officer apparently thought that Mr. Ford was Lamont Ford, Jr., an alleged gang member.

When stopped, Ford immediately produced his driver's license, registration and insurance card.

At some point, the officers attempt to pull Ford from his car. He became alarmed and attempted to leave and was shot by Derbish.
Outcome: Defendant's verdict for Miller but no decision as to Derbish.
Plaintiff's Experts:
Defendant's Experts:
Comments: