Information
About MoreLaw
Contact MoreLaw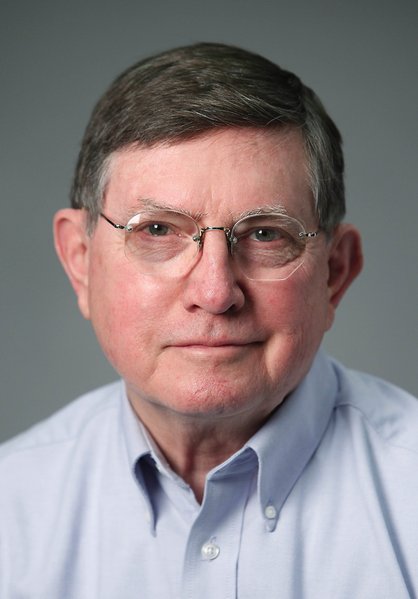 Please E-mail suggested additions, comments and/or corrections to Kent@MoreLaw.Com.
Help support the publication of case reports on MoreLaw
Date: 02-15-2019
Case Style:
United States of America v. Willie Earl Hector
Case Number: 1:18-cr-00011-JTN
Judge:
Court: United States District Court for the Western District of Michigan (Kent County)
Plaintiff's Attorney:
Defendant's Attorney: Donald W. Garthe
Description:




Grand Rapids, MI - Muskegon Heights Man Sentenced To 120 Months In federal Prison For Drug And Firearm Offenses

Willie Earl Hector, 33, of Muskegon Heights, Michigan, was sentenced to 120 months (10 years) in federal prison for drug and firearm offenses, U.S. Attorney Andrew B. Birge announced today. In addition to the prison term, U.S. District Judge Janet T. Neff imposed a 3-year term of supervised release that will commence once Hector is released from imprisonment.

Hector pled guilty on October 5, 2018, to one count of Being a Felon in Possession of a Firearm and Ammunition, and one count of Possessing a Controlled Substance (Fentanyl) with Intent to Distribute. Hector came to the attention of police in Summer 2017 after a surveillance camera captured him walking around his home brandishing an AK-47 style rifle. Hector is prohibited from possessing firearms because he has nine prior felony convictions plus a conviction for domestic violence.









Picture of Willie Earl Hector brandishing and AK-47 style rifle


The ATF executed a search warrant at Hector's residence in October 2017. Agents recovered two rifles, ammunition, 19.425 grams of fentanyl, other drugs, and drug paraphernalia. In its sentencing memorandum, the U.S. Attorney's Office underscored the need to protect the community from Hector's ongoing criminal activity. The United States noted that Hector had more than 20 convictions, and his priors include multiple drug felonies, as well as numerous instances of gun violence. "Society prohibits felons from possessing firearms and ammunition for a reason, and the defendant's violent history is a paradigmatic example of why such laws exist. The defendant has proven through his conduct that he will readily use firearms for illegal and violence purposes. . . . [T]he seriousness of the defendant's conduct is compounded by the fact that he possessed firearms while also possessing fentanyl with the intent to distribute it. The dangers of fentanyl are well known, and the distribution of this substance poses a great risk to the community."

U.S. Attorney Birge stated: "Drug trafficking and firearm offenses will be not be tolerated. My office and our federal, state, and local law enforcement partners will actively prosecute these cases to help make the Muskegon area a safer place."

The charges in this case are the result of a joint investigation by the Muskegon Heights Police Department, the Michigan State Police, and the Bureau of Alcohol, Tobacco, and Firearms (ATF). The U.S. Attorney's Office, the Muskegon County Prosecutor's Office, and federal, state, and local law enforcement are working closely together to combat violent crime and drug trafficking in the Muskegon area.



Charge:



18:922(g)(1), 18:921(a), 18:924(a)(2) UNLAWFUL TRANSPORT OF FIREARMS, ETC.; felon in possession of a firearm and ammunition
(1s)

21:841(a)(1), 21:841(b)(1)(C) NARCOTICS - SELL, DISTRIBUTE, OR DISPENSE; possession of a controlled substance with intent to distribute
(2s)

Outcome: 60 months imprisonment, concurrent to Count 2s, to be followed by 3 years of supervised release, concurrent to Count 2s, fine is waived and special assessment: $100.00 ($200.00 total); SEE DOCUMENT #71 FOR AMENDED JUDGMENT


120 months imprisonment, concurrent to Count 1s, to be followed by 3 years of supervised release, concurrent to Count 1s, fine is waived and special assessment: $100.00 ($200.00 total); SEE DOCUMENT #71 FOR AMENDED JUDGMENT



02/11/2019 68 MINUTES of SENTENCING for Willie Earl Hector (1) held before Judge Janet T. Neff; Count 1s, 60 months imprisonment, concurrent to Count 2s, to be followed by 3 years of supervised release, concurrent to Count 2s, fine is waived and special assessment: $100.00 ($200.00 total); Count 2s, 120 months imprisonment, concurrent to Count 1s, to be followed by 3 years of supervised release, concurrent to Count 1s, fine is waived and special assessment: $100.00; Counts 1, 3s, 4s, dismissed on motion by the government; defendant advised of right to appeal; (Court Reporter: Kathy Anderson) (Judge Janet T. Neff, rmw) (Entered: 02/11/2019)
02/11/2019 69 JUDGMENT as to defendant Willie Earl Hector; signed by Judge Janet T. Neff (Judge Janet T. Neff, rmw) (Entered: 02/11/2019)
02/11/2019 70 (RESTRICTED ACCESS) STATEMENT OF REASONS re 69 as to Willie Earl Hector [Access to this document is available to the Court and attorney(s) for USA, Willie Earl Hector only] (Judge Janet T. Neff, rmw) (Entered: 02/11/2019)
02/11/2019 71 AMENDED JUDGMENT as to defendant Willie Earl Hector; signed by Judge Janet T. Neff (Judge Janet T. Neff, rmw) (Entered: 02/11/2019)
02/11/2019 72 (RESTRICTED ACCESS) STATEMENT OF REASONS re 71 as to Willie Earl Hector [Access to this document is available to the Court and attorney(s) for USA, Willie Earl Hector only] (Judge Janet T. Neff, rmw) (Entered: 02/11/2019)
02/11/2019 73 ORDER regarding additional sentencing conditions for defendant Willie Earl Hector; signed by Judge Janet T. Neff (ems) (Entered: 02/12/2019)

Plaintiff's Experts:

Defendant's Experts:

Comments: