Please E-mail suggested additions, comments and/or corrections to Kent@MoreLaw.Com.
Help support the publication of case reports on MoreLaw
Date: 10-08-2019
Case Style:
United States of America v. Filiberto "Beto" Chavez
Case Number: 1:17-cr-198 LJO
Judge: Lawrence J. O'Neill
Court: United States District Court for the Eastern District of California (Fresno County)
Plaintiff's Attorney: Kimberly A. Sanchez, Jeffrey Spivak, and Thomas Newman
Defendant's Attorney:

Call 888-354-4529 if you need help finding a criminal lawyer in Fresno, California for a Conspiracy to Distribute and to Possess with Intent to Distribute Methamphetamine and Use of a Facility of Interstate Commerce to Promote Prostitution case.

Description: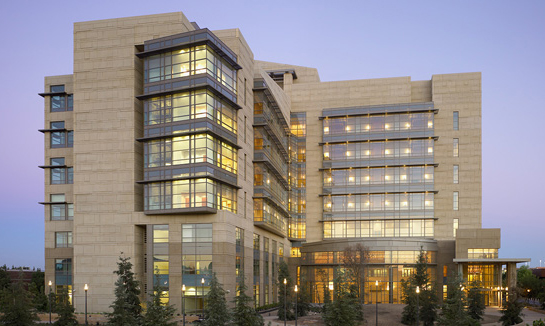 Fresno, CA - Bulldog Gang Member Sentenced to over 20 Years in Prison for Drug and Sex Trafficking Offenses
U.S. District Judge Lawrence J. O'Neill sentenced Filiberto "Beto" Chavez, 38, of Fresno, to 20 years and 10 months in prison for conspiring to distribute methamphetamine, distribution of methamphetamine, possession with intent to distribute methamphetamine, conspiring to engage in interstate travel for prostitution and use of a cellphone to promote prostitution.
According to court documents and testimony at trial, on July 8, 2017, Chavez, a Bulldog gang member, sold methamphetamine to convicted co-defendant, Robert Lockhart. Convicted co-defendant Amina Padilla stored methamphetamine for Chavez and gave a portion of what she had stored to convicted co‑defendant Carlos Melgar to deliver to Lockhart. On July 11, 2017, agents served search warrants at Padilla's and Lockhart's apartments and seized methamphetamine from both.
Additionally, in June and July of 2017, Chavez and others travelled to New York to engage in prostitution activities. During the trip, Chavez used his cellphone to communicate with his co-defendants about prostitution and to make arrangements for posting prostitution ads. The ads were located in New York on Backpage.com.
"We're pleased with the outcome of this investigation as it represents another important stride in our ongoing efforts to combat gang-related crime and sex trafficking in Northern California," said Tatum King, special agent in charge, HSI (San Francisco and Northern California). "HSI will continue to partner with local, state, and federal law enforcement agencies and the U.S. Attorney's Office in focusing our collective resources to pursue, disrupt, and dismantle transnational criminal organizations that show no regard for our nation's laws or human welfare."
Chavez is one of more than 25 defendants who were charged as part of "Operation Alpha Dog," an investigation by Homeland Security Investigations, the Federal Bureau of Investigation, the Drug Enforcement Administration, the Fresno Police Department, the Multi‑Agency Gang Enforcement Consortium, the Fresno County Sheriff's Office, and the Fresno County District Attorney's Office. Assistant U.S. Attorneys Kimberly A. Sanchez, Jeffrey Spivak, and Thomas Newman are prosecuting the case.
This case is part of Project Safe Neighborhoods (PSN), a program bringing together all levels of law enforcement and the communities they serve to reduce violent crime and make our neighborhoods safer for everyone. The Department of Justice reinvigorated PSN in 2017 as part of the Department's renewed focus on targeting violent criminals, directing all U.S. Attorney's Offices to work in partnership with federal, state, local, and tribal law enforcement and the local community to develop effective, locally based strategies to reduce violent crime. To learn more about Project Safe Neighborhoods, go to www.justice.gov/psn.
This case was part of an Organized Crime Drug Enforcement Task Force (OCDETF). The OCDETF Program was established in 1982 to conduct comprehensive, multi-level attacks on major drug trafficking and money laundering organizations. The principal mission of the OCDETF program is to identify, disrupt, and dismantle the most serious drug trafficking and money laundering organizations and those primarily responsible for the nation's drug supply.

21:846, 841(a)(1) - Conspiracy to Distribute and to Possess with Intent to Distribute Methamphetamine
(1s)

21:841(a)(1) - Distribution of Methamphetamine
(2s)

21:841(a)(1) - Possession With Intent to Distribute Methamphetamine
(3s)

Conspiracy to Distribute and to Possess with Intent to Distribute Methamphetamine
(4)

18:371, 2421(a) - Conspiracy to Engage in Interstate Transportation for Prostitution
(4s)

18:1952(a) - Use of a Facility of Interstate Commerce to Promote Prostitution
(5s-6s)


Outcome: 10/07/2019 541 MINUTES (Text Only) for proceedings before Chief Judge Lawrence J. O'Neill: CORRECTED PSR re: Prior Conviction stated on the RECORD forthwith. RESENTENCING held on 10/7/2019 for Filiberto Chavez (2) CUSTODY: 250 months on Counts 1, 2, and 3, and terms of 60 months on each of Counts 4, 5, and 6, all to be served concurrently, for a total term of imprisonment of 250 months. Special Assessment $600. Supervised Release: 60 months on Counts 1, 2, and 3, and 12 months on each of Counts 4, 5, and 6, all to be served concurrently, for a total term of 60 months with conditions. Prison: California and 500 hour drug treatment program. Appeal Rights Given. DEFENDANT TERMINATED. Government Counsel: Kimberly Sanchez present. Defense Counsel: Yan Shrayberman present. Custody Status: CUSTODY. Court Reporter/CD Number: Peggy Crawford. (Munoz, I) (Entered: 10/07/2019)
Plaintiff's Experts:
Defendant's Experts:
Comments: