Please E-mail suggested additions, comments and/or corrections to Kent@MoreLaw.Com.
Help support the publication of case reports on MoreLaw
Date: 07-10-2018
Case Style:
United States of America v. Essam Sakkal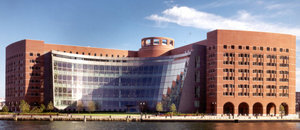 District of Massachusetts Federal Courthouse - Boston, Massachusetts
Case Number: 1:17-cr-10189-RWZ
Judge: Rya W. Zobel
Court: United States District District Court for the District of Massachusetts (Suffolk County)
Plaintiff's Attorney: Randall Warden, Linda Ricci
Defendant's Attorney: James Sultan
Description: Boston, MA - Cypriot National Sentenced to Prison for Money Laundering

A Cypriot national was sentenced today in federal court in Boston for money laundering.

Essam Sakkal, 40, a national of Cyprus, was sentenced by U.S. District Court Judge Rya W. Zobel to 27 months time served and ordered to pay forfeiture of $19, 248. In April 2018, Sakkal pleaded guilty to one count of money laundering conspiracy and two counts of laundering of monetary instruments.

In June 2017, Sakkal and his brother, Nabeel Sakkal, aka Traycho Marinov Mitchov, Nabil Cieckal and Nabil Imadein Bazul Siggal, a dual national of Cyprus and Jordan, were indicted. Nabeel Sakkal remains a fugitive.

An indictment is merely an allegation and the defendants are presumed innocent until proven guilty beyond a reasonable doubt in a court of law.

At the plea hearing, Sakkal admitted that on numerous occasions between 2009 and 2016, the Sakkals met with a U.S. undercover law enforcement agent posing as a member of a drug organization whose role was to launder money from drug sales. Sakkal admitted that in 2014, he advised his brother Nabeel on methods to transport cash obtained from an undercover agent, which was subsequently laundered by the Sakkals through wire transfers to the United States. Sakkal also admitted that he attempted to launder approximately €1 million euros he believed to be the proceeds from illegal drug sales when he met with an undercover agent in Warsaw, Poland in April 2016. Sakkal further admitted that he agreed to obtain money from the undercover agent, and agreed to cause the money to be wired to the United States.
Outcome: Defendant was sentenced to 27 months time served and ordered to pay forfeiture of $19, 248.
Plaintiff's Experts:
Defendant's Experts:
Comments: