Please E-mail suggested additions, comments and/or corrections to Kent@MoreLaw.Com.
Help support the publication of case reports on MoreLaw
Date: 02-13-2018
Case Style:
United States of America v. Anthony R. Chaplin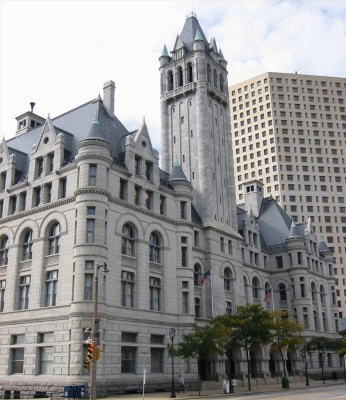 Eastern District of Wisconsin Federal Courthouse - Milwaukee, Wisconsin
Case Number: 1:17-cr-00194-WCG
Judge: William C. Griesbach
Court: United States District Court for the Eastern District of Wisconsin (Milwaukee County)
Plaintiff's Attorney: Daniel R. Humble
Defendant's Attorney: Tim Geary
Description: Milwaukee, WI - Oshkosh Drug Dealer Receives 20 Years in Federal Prison for Overdose Death

On February 8, 2018, Anthony R. Chaplin (age: 41) of Oshkosh, Wisconsin, was sentenced to 20 years in federal prison for his distribution of fentanyl and methamphetamine to an Appleton woman, Joy Strader, resulting in her death in May of 2017.

Chaplin admitted dealing what he believed to be heroin to the victim on numerous occasions. The heroin was, unbeknownst to Chaplin and the victim, an especially potent form of fentanyl. At the same time he sold the fatal dose of fentanyl, Chaplin also sold the victim methamphetamine. The combination of fentanyl and methamphetamine were determined to be the cause of death according to the medical examiner's findings.

In pronouncing sentence, Chief U.S. District Court Judge William C. Griesbach noted the serious nature of Chaplin's crime and the negative effect that fentanyl and methamphetamine has had on the community. He found that Chaplin was aware of the inherent dangers of distributing illegal substances, but continued to do so despite the risk to others. Following his release from prison, Chaplin will serve 5 years on federal supervised release.

The case was investigated by the Appleton Police Department and the Winnebago County Sheriff's Office.

Outcome: Defndant was sentenced to 20 years in federal prison.
Plaintiff's Experts:
Defendant's Experts:
Comments: