Information
About MoreLaw
Contact MoreLaw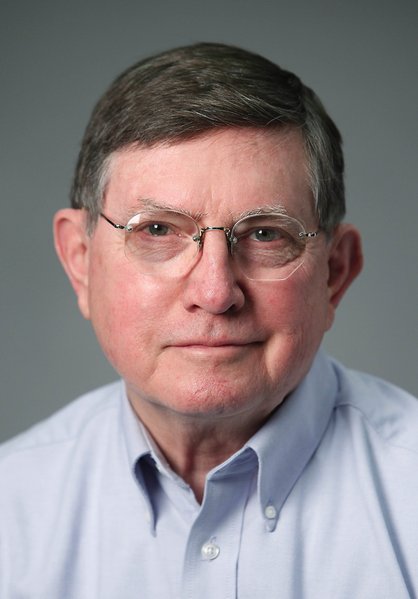 Please E-mail suggested additions, comments and/or corrections to Kent@MoreLaw.Com.
Help support the publication of case reports on MoreLaw
Date: 01-20-2018
Case Style:
United States of America v. James Harley Wheeler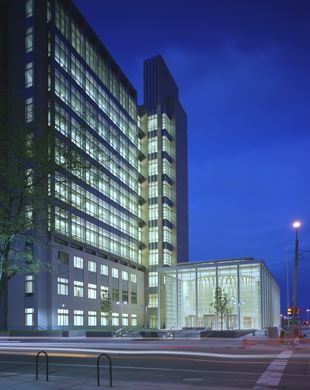 District of Colorado Federal Courthouse - Denver, Colorado
Case Number: 1:17-cr-00169-RBJ
Judge: R. Brooke Jackson
Court: United States District Court for the District of Colorado (Denver County)
Plaintiff's Attorney: Colleen Covell
Defendant's Attorney: Matthew Kyle Belcher - FPD
Description: Denver, CO - Denver Man Sentenced to Prison Following Federal Firearm Crime

A Denver man was sentenced earlier the week of January 11, 2018 to serve 7 years in federal prison for brandishing and use of a firearm during a drug trafficking offense. The man, James Harley Wheeler, age 24, appeared before U.S. District Court Judge R. Brooke Jackson, was remanded into custody at the conclusion of the hearing. A co-defendant, Kara Elizabeth Stewart, has pled guilty and awaits sentencing.

On May 8, 2017, Wheeler was charged by Criminal Complaint. A federal grand jury indicted the defendant on May 24, 2017. An Information and Change of Plea took place on September 21, 2017. He was sentenced on January 9, 2018.

According to court documents, including the stipulated facts in the plea agreement, on April 21, 2017, Wheeler and his co-defendant girlfriend, Kara Stewart, drove to a strip mall located at West Evans and South Sheridan in Denver, Colorado, with the intent to sell marijuana and marijuana wax resin. Both of the defendants, as well as the buyer had semi-automatic handguns.

At the strip mall, the defendant met the buyer. He got out of his minivan and got into the back seat of the buyer's car. He then handed the drugs to the buyer's brother, who was in the front passenger seat, who took it and started to weigh it on a scale. The buyer and Wheeler then got in a discussion about the quality of the marijuana wax. Shortly thereafter, the buyer, who was turned around in the driver's seat, pulled his gun on Wheeler. There was a struggle over the gun and the buyer fired two shots, which missed Wheeler and went into the back seat. Wheeler pulled out his gun and fired at least one shot, which hit the buyer at close range in the chest and killed him. At that point, Stewart leaned over from the driver's seat and fired her gun twice at the buyer's car. One shot shattered the back passenger's window and one lodged in the passenger door. The defendant got out of the buyer's car and reached into the front passenger seat, to grab the marijuana. He then got back into the minivan, and the defendants drove away.

The defendants fled to Chicago immediately after the shooting. Police located the defendants a few days later in a public housing complex in south Chicago and placed them under arrest. The defendant had dropped his gun in the buyer's car and picked up the buyer's .40 handgun and fled with that. He and Stewart later sold her gun and the .40 caliber gun for $200 each in Chicago.

"This case is a great example of exceptional law enforcement in Colorado focusing on public safety," said U.S. Attorney Bob Troyer. "Regardless of substance or tool used, we will continue to go after those who endanger our communities."

"This case demonstrates that ATF, along with our local and Federal partners, will tirelessly pursue those who would bring violence into our communities," said ATF Special Agent in Charge Debora Livingston. "There is no distance that would prevent ATF and its law enforcement partners from ensuring such individuals are brought to justice."

This case was investigated by the ATF, with assistance from the Denver Police Department, the Chicago Police Department, and the Chicago office of the FBI.

This case was brought as part of Project Safe Neighborhoods (PSN), a program that has been historically successful in bringing together all levels of law enforcement to reduce violent crime and make our neighborhoods safer for everyone. Attorney General Jeff Sessions has made turning the tide of rising violent crime in America a top priority. In October 2017, as part of a series of actions to address this crime trend, Attorney General Sessions announced the reinvigoration of PSN and directed all U.S. Attorney's Offices to develop a District crime reduction strategy that incorporates the lessons learned since PSN launched in 2001.
Outcome: Defendant was sentenced to 7 years in prison.
Plaintiff's Experts:
Defendant's Experts:
Comments: