Please E-mail suggested additions, comments and/or corrections to Kent@MoreLaw.Com.
Help support the publication of case reports on MoreLaw
Date: 04-16-2018
Case Style:
United States of America v. Ryan Piepper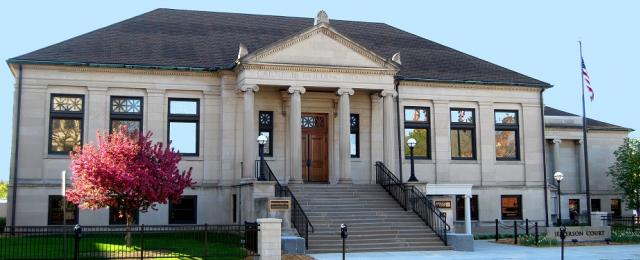 Eastern District of Wisconsin Federal Courthouse - Green Bay, Wisconsin
Case Number: 1:17-cr-00111-WCG
Judge: William C. Griesbach
Court: United States District Court for the Eastern District of Wisconsin (Brown County)
Plaintiff's Attorney: Daniel R. Humble
Defendant's Attorney: Brian Kinstler
Description: Green Bay, WI - Green Bay Man Receives 20 Year Sentence for Methamphetamine Distribution

On April 13, 2018, Ryan L. Pieper (age: 33) of Green Bay, Wisconsin, appeared in federal court in Green Bay and was sentenced to 240 months in federal prison for his role in a methamphetamine distribution ring in Northeast Wisconsin.

In the spring of 2017, Pieper was involved in a conspiracy that resulted in pounds of methamphetamine, acquired from a source in Phoenix, Arizona, being distributed in Brown County and elsewhere in Northeast Wisconsin.

In pronouncing sentence, Chief United States District Court Judge William C. Griesbach noted the serious nature of Pieperís crime and the negative effect that methamphetamine has had on the community. The judge told Pieper that his crime called for a strong sentence, especially in light of his extensive prior record of criminal convictions. Following his release from prison, Pieper will serve 10 years on federal supervised release.

The United States Drug Enforcement Administration and the Brown County Drug Task Force investigated the case.
Outcome: Defendant was sentenced to 240 month's in prison.
Plaintiff's Experts:
Defendant's Experts:
Comments: