Please E-mail suggested additions, comments and/or corrections to Kent@MoreLaw.Com.
Help support the publication of case reports on MoreLaw
Date: 02-28-2018
Case Style:
United States of America v. Tyrone Leonard Thomas, Jr.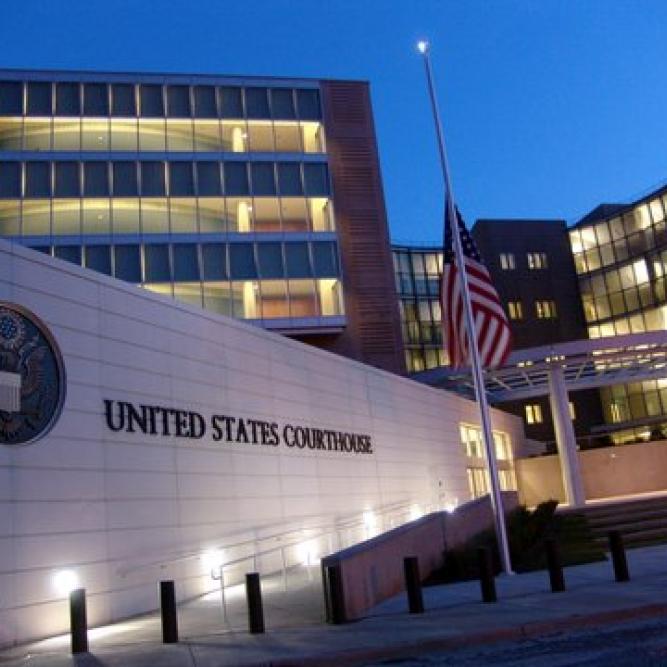 Federal Courthouse - Gulfport, Mississippi
Case Number: 1:17-cr-00056-HSO-JCG
Judge: Sul Ozerden
Court: United States District Court for the Southern District of Mississippi
Plaintiff's Attorney: Kathlyn R. Van Buskirk
Defendant's Attorney: Melvin Cooper
Description: Gulfport, MS - Gulfport Man Sentenced to 103 Months in Federal Prison for Prescription Drug Conspiracy

Tyrone Leonard Thomas, Jr., 37, of Gulfport, was sentenced today by U.S. District Judge Sul Ozerden to 103 months in federal prison followed by three years of supervised release for conspiring to distribute a controlled substance, announced U.S. Attorney Mike Hurst and Drug Enforcement Administration (DEA) Special Agent in Charge Stephen G. Azzam. Thomas was also ordered to pay a $5,000 fine.

On October 18, 2017, Thomas pled guilty to conspiring with others to distribute several controlled substances, including but not limited to oxycodone, hydrocodone, and amphetamine. Thomas was involved in a conspiracy ring that started in 2014 and ended in June, 2017. He and two other coworkers of Gulf Oaks Mental Health Center in Biloxi, Mississippi, conspired to take prescription pads from the facility and write fraudulent prescriptions for numerous individuals in the community. Thomas helped recruit people to come to the clinic and get fraudulent prescriptions in their name. He admitted that people paid for the fraudulent prescriptions. Thomas also had at least two fraudulent prescriptions written in his own name.

The Mississippi Bureau of Narcotics and the Drug Enforcement Administration investigated the case.
Outcome: Defendant was sentenced to 103 months in prison.
Plaintiff's Experts:
Defendant's Experts:
Comments: