Information
About MoreLaw
Contact MoreLaw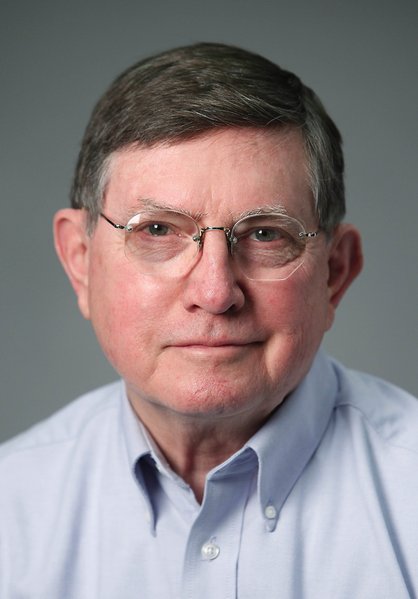 Please E-mail suggested additions, comments and/or corrections to Kent@MoreLaw.Com.
Help support the publication of case reports on MoreLaw
Date: 12-26-2017
Case Style:
United States of America v. Travis Leger and Jason Leckelt
Eastern District of Texas Federal Courthouse - Beaumont, Texas
Case Number: 1:17-cr-00040-MAC-KFG
Judge: Marcia A. Crone
Court: United States District Court for the Eastern District of Texas (Jefferson County)
Plaintiff's Attorney: Joseph Robert Batte
Defendant's Attorney: David Grove for Leger


David Barlow for Leckelt


Gary R Bonneaux - FPD for Rickey Paul Simon
Description: Beaumont, TX - TWO BROTHERS SENTENCED TO 21 MONTHS AND 16 MONTHS IN PRISON FOR ILLEGALLY TRAFFICKING THREATENED ALLIGATOR SNAPPING TURTLES

Travis Leger of Sulphur, Louisiana, and his half-brother Jason Leckelt of Wilburton, Oklahoma, were sentenced on December 15, 2017 in federal court in Beaumont, Texas, to 21 months and 16 months in prison, respectively, followed by three years of supervised release for conspiring to violate the Lacey Act by illegally trafficking alligator snapping turtles.

The third defendant in the case, Rickey Simon of Sulphur, Louisiana, was sentenced to three years of probation. U.S. District Court Judge Marcia A. Crone ordered the sentences.

Alligator snapping turtles are among the largest freshwater turtles in the world and can grow to weigh more than 200 pounds with a lifespan of more than 100 years. The turtles are designated as threatened with statewide extinction under Texas State Law, which strictly prohibits anyone from taking, capturing, transporting, or selling these turtles, or attempting to do so. The turtles are also protected under Louisiana State Law, which makes it illegal to sell or barter for the turtles. The Lacey Act makes it a crime to engage in the interstate trafficking of wildlife taken in violation of state wildlife protection laws.

"The illegal trafficking of wildlife undermines the vital conservation work being done to protect imperiled species like the alligator snapping turtle," said Edward Grace, Acting Chief of Law Enforcement for the U.S. Fish and Wildlife Service. 'Today's sentencing will hopefully serve as a deterrent to others seeking to exploit and profit from the illegal wildlife trade. I applaud the hard work of everyone here at the Service, as well as our partners at Texas Parks and Wildlife and Louisiana Wildlife and Fisheries, for their dedication to the pursuit of justice in cases such as this."

On August 22, 2017, Leger, Leckelt, and Simon all pleaded guilty to the conspiracy charge. As part of his guilty plea, Travis Leger admitted to selling a live, illegally taken 171-pound turtle, for $1,000 and another live, illegally taken 168-pound turtle, for $500 in May and June of 2016. The turtles were later seized by U.S. Fish and Wildlife Agents from the buyer. Simon admitted that he sold an illegally-trafficked, 120-pound turtle to an undercover Special Agent of the U.S. Fish and Wildlife Service on May 19, 2016.

"This investigation illustrates the outstanding working relationship Texas Game Wardens have with our counterparts at the U.S. Fish and Wildlife Service and the Louisiana Department of Wildlife and Fisheries," said Col. Grahame Jones, Director of Law Enforcement with the Texas Parks and Wildlife Department. "We commend the U.S. Attorney's Office and the Justice Department for their efforts to bring these miscreants to justice."

In April of 2017, Leger, Leckelt, and Simon were all charged in a six-count Indictment. The conspiracy charged all the defendants with illegally taking more than 60 large turtles during multiple fishing trips they took to Texas in the spring and summer of 2016, and then transporting the turtles back to a property in Sulphur, Louisiana, for sale. Leger admitted that the market value of all the turtles that he caught illegally in Texas and then sold in Louisiana during the course of the conspiracy was between $40,000 and $95,000. The market value of the turtles that were illegally trafficked by Leckelt was between $15,000 and $40,000.

In July of 2016, Federal agents seized about 30 large turtles from ponds located at Leger's property in Sulphur, Louisiana, pursuant to a federal search warrant. As part of his guilty plea, Leger agreed to forfeit all of the seized turtles and will permit the U.S. Fish and Wildlife Service to return to his property, drain the ponds, and seize any turtles remaining in the ponds. All of the turtles seized by the government in this case will be cared for at the U.S. Fish and Wildlife Service Natchitoches Fish Hatchery in Louisiana and used as part of a breeding program to restock the species in its native waterways in the southwestern United States.

In a related case, Montaro Alabimo Williams of Elton, Louisiana, pleaded guilty on December 6, 2017, in federal court in Beaumont, Texas, to a misdemeanor violation of the Lacey Act for knowingly attempting to transport two alligator snapping turtles, which he illegally caught in Texas, to Louisiana on August 12, 2013. The maximum statutory sentence for this crime is a fine of not more than $100,000 and prison for not more than one year.

Senior Trial Attorney David P. Kehoe of the Department of Justice, Environmental Crimes Section and Assistant U.S. Attorney Joseph R. Batte of the Eastern District of Texas prosecuted the case. The case is being investigated by the U.S. Fish and Wildlife Service, the Louisiana Department of Wildlife and Fisheries, and the Texas Parks and Wildlife Department.
Outcome: Jason Leckelt was sentenced to 21 months and Jason Leckelt 16 months in prison,
Plaintiff's Experts:
Defendant's Experts:
Comments: