Please E-mail suggested additions, comments and/or corrections to Kent@MoreLaw.Com.
Help support the publication of case reports on MoreLaw
Date: 03-06-2018
Case Style:
United States of America v. Marvin Jones and Angela Wansley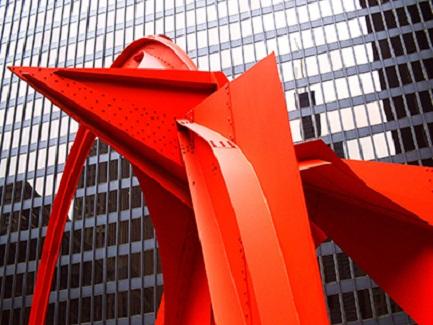 Northern District of Illinois Courthouse - Chicago, Illinois
Case Number: 1:16-cr-00588
Judge: Robert W. Gettleman
Court: United States District Court for the Northern District of Illinois (Cook County)
Plaintiff's Attorney: William Novak and Peter Flanagan
Defendant's Attorney: Mike Thompson for Angela Wansley


Beau B. Brindley for Marvin Jones


Algis Frank Baliunas for Jayson Smith


Michael F. Clancy and William Sean Stanton for Courtney Poindexter
Description: Chicago, IL - Federal Jury Convicts Two Postal Service Employees for Scheming to Deliver Marijuana Through the Mail

A federal jury in Chicago has convicted two U.S. Postal Service employees for scheming to deliver marijuana through the mail.

MARVIN JONES and ANGELA WANSLEY worked at the Tinley Park Post Office. Over a five-month period in 2016, the pair intercepted parcels of marijuana and other controlled substances that had been mailed to the post office by a co-defendant, JAYSON SMITH. Jones and Wansley then furnished the intercepted parcels to Smith or a fourth defendant, COURTNEY POINDEXTER, in exchange for cash.

After a four-day trial in federal court in Chicago, the jury on Thursday convicted Jones, 51, of Hazel Crest, and Wansley, 44, of Harvey, of accepting bribes to perform official postal duties, conspiring to commit obstruction of correspondence, and obstruction of correspondence. The bribery charge is punishable by up to 15 years in prison, while the conspiracy and obstruction charges are punishable by up to five years. U.S. District Judge Robert W. Gettleman will set sentencing hearings at a later date.

According to evidence at trial, Jones was a letter carrier and supervisor while Wansley worked as a sales associate. Jones provided Smith with information about unoccupied P.O. boxes and customers who had placed mail-hold requests at the Tinley Park Post Office. Smith then mailed or caused to be mailed the parcels of controlled substances, and he provided Jones with the tracking information so that Jones or Wansley could intercept them.

Smith, 34, of Country Club Hills, and Poindexter, 38, of Country Club Hills, pleaded guilty prior to trial. They are awaiting sentencing before Judge Gettleman.
Outcome: Guilty
Plaintiff's Experts:
Defendant's Experts:
Comments: