Information
About MoreLaw
Contact MoreLaw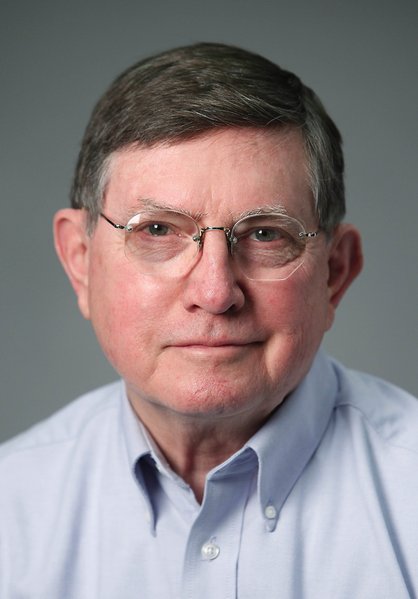 Please E-mail suggested additions, comments and/or corrections to Kent@MoreLaw.Com.
Help support the publication of case reports on MoreLaw
Date: 11-25-2017
Case Style:
United States of America v. Pedro Quintero-Enriques, a/k/a Miguel Angel Quintero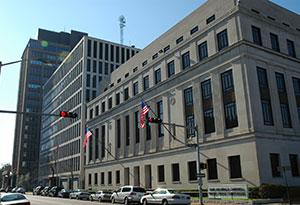 Southern District of Alabama Federal Courthouse - Mobile, Alabama
Case Number: 1:16-cr-00212-WS-N
Judge: William H. Steele
Court: United States District Court for the Southern District of Alabama (Mobile County)
Plaintiff's Attorney: Sinan Kalayoglu
Defendant's Attorney: Christopher Knight - FPD
Description: Mobile, AL - Illegal Alien Sentenced to 108 Months for Illegal Reentry and Gun Violation

United States District Judge William H. Steele sentenced Pedro Quintero-Enriques, a.k.a. Miguel Angel Quintero, 37, from Michoacán, Mexico, to 108 months imprisonment for illegal reentry into the United States and for being a felon in possession of firearms. The judge ordered that Quintero-Enriques pay a $200 special assessment, undergo three years of supervised release after completing his prison term, and participate in drug and/or alcohol treatment as directed by the U.S. Probation Office.

Quintero-Enriques is a Mexican national and convicted felon who illegally reentered the United States on numerous occasions. In 2002, he was convicted in the United States District Court for the Southern District of Texas of improper entry. On January 23, 2012, Quintero-Enriques was deported. He later reentered the country and in October 2013, a federal grand jury for the Southern District of Alabama indicted the defendant for illegal reentry. In January 2014, Judge Steele sentenced Quintero-Enriques to time served and he was again deported. Notwithstanding his previous deportations, Quintero-Enriques unlawfully returned to the U.S. several more times. He was removed on August 3, 2014 and on November 26, 2014. Quintero-Enriques's criminal history includes domestic violence. Federal law prohibits him from possessing firearms.

On October 16, 2016, Baldwin County Sheriff's deputies went to 14640 Woodhaven Dairy Rd. in Summerdale, Alabama in response to an alleged domestic violence incident. Upon arrival at the home, Deputy Mctigue and Sgt. Burke found two firearms in plain view in a blue Ford F-150 truck parked underneath an awning. The awning was connected to the trailer. The deputies spoke to Quintero-Enriques, who allowed them to enter his home. Inside, Sgt. Burke saw in plain view marijuana and an unknown white residue on a small scale. The scale was on the kitchen counter directly above the dishwasher. Through the back window, Deputy Harville saw two large scales in the rear room of the trailer.

The deputies Mirandized Quintero-Enriques and asked him about the drug paraphernalia. He denied responsibility for the paraphernalia. Deputies asked Quintero-Enriques for consent to search his home. Quintero-Enriques granted consent. When deputies opened the dishwasher, they found a large amount of narcotics inside a plastic container along with a debit card in the defendant's name. After separating the items in the container, deputies found a large amount of methamphetamine in separate bags. The container contained a white powdery substance that bore a resemblance to cocaine. The container also contained a small bag with a yellow hardened powder substance resembling crack cocaine, baking soda, latex gloves, cooking utensils, and other items used to make crack cocaine.

The deputies noticed that Quintero-Enriques's demeanor changed when they opened the dishwasher. He became restless and appeared depressed. Deputy Harville asked Quintero-Enriques if he believed the deputies would find the items in the dishwasher, he responded: "No."

Sgt. Burke and Deputy Mctigue secured the weapons located in the F-150. The firearms were a pump shotgun and a Ruger mini-14 rifle. The shotgun was loaded and contained four shells.

Deputy Mctigue and Deputy Harville continued to search the home for contraband. Dep. Mctigue found a large bag containing an unknown powdered substance on top of the dresser in the master bedroom. The deputies moved to the back room where Deputy Harville originally saw two large scales. There were pieces of cut bags located on the floor next to the scales. There was a packaging machine on the kitchen counter near the entry to the back room. There were several notebooks in the home with Spanish writing; one notebook was in the dishwasher where deputies found the narcotics. In his wallet, Quintero-Enriques had two North Carolina I.D. cards that appeared fake and approximately $1,785 in cash. On a table, Deputy Harville found a small bag of a white powdery substance. The substance resembled cocaine. The deputies arrested Quintero-Enriques and transported him to jail. When interviewed about his immigration status, Quintero-Enriques admitted to being in the country unlawfully and illegally.

In February 2017, a federal grand jury for the Southern District of Alabama indicted Quintero-Enriques for illegal reentry, being a felon in possession of firearms, and possessing methamphetamine and crack cocaine with intent to distribute / manufacture the narcotics. According to two DEA chemical analysis reports, there were approximately 211.9 grams of pure methamphetamine and approximately 7.33 grams of crack cocaine in Quintero-Enriques's home. On May 2, 2017, the defendant pleaded guilty before Judge Steele to illegally reentering the country and to the firearms offense.

The Baldwin County Sheriff's Office, U.S. Immigration and Customs Enforcement's Enforcement and Removal Operations, and the Drug Enforcement Administration investigated the case.
Outcome: Defendant was sentenced to 108 months imprisonment for illegal reentry into the United States and for being a felon in possession of firearms.
Plaintiff's Experts:
Defendant's Experts:
Comments: