Please E-mail suggested additions, comments and/or corrections to Kent@MoreLaw.Com.
Help support the publication of case reports on MoreLaw
Date: 02-02-2018
Case Style:
United States of America v. Ricardo Burgos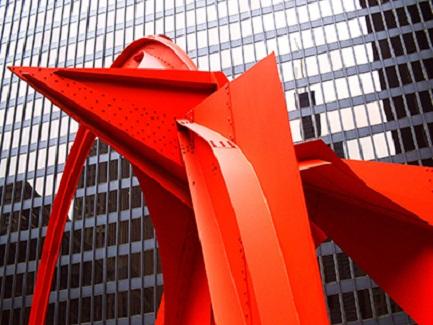 Northern District of Illinois Courthouse - Chicago, Illinois
Case Number: 1:16-cr-00165
Judge: Ronald A. Guzman
Court: United States District Court for the Northern District of Illinois (Cook County)
Plaintiff's Attorney: Jordan M. Matthews
Defendant's Attorney: Mike Krejci
Description: Chicago, IL - Aspiring Rapper Sentenced to More Than 15 Years in Federal Prison for Illegally Possessing a Gun While Filming a Music Video

An aspiring rapper from Chicago has been sentenced to more than 15 years in federal prison for illegally possessing a handgun while filming a music video.

RICARDO BURGOS, 31, possessed the gun in January 2016 while filming the rap music video in a north suburban hotel room. Burgos, who performs under the name "Nation," can be seen in the video holding two firearms while rapping about selling drugs, committing acts of violence, and disrespecting law enforcement. Burgos had previously been convicted of multiple felonies and was not legally allowed to possess a firearm.

Burgos pleaded guilty to one count of illegal possession of a firearm by a felon, and one count of distribution of a controlled substance. U.S. District Judge Ronald A. Guzman on Tuesday imposed a 188-month prison sentence.

The sentence was announced by John R. Lausch, Jr., United States Attorney for the Northern District of Illinois; Jeffrey S. Sallet, Special Agent-in-Charge of the Chicago office of the Federal Bureau of Investigation; and Eddie T. Johnson, Superintendent of the Chicago Police Department.

Burgos admitted in a plea declaration that he possessed a .45-caliber semi-automatic pistol while filming the video in a hotel room in Deerfield. Shortly thereafter, Burgos brought the gun to the Austin neighborhood on the West Side of Chicago, where Chicago Police officers arrested him.

Law enforcement subsequently determined that the .45-caliber pistol had been stolen from a store in Indiana. The gun was also used in a shooting in Chicago two days before the music video was filmed.

The drug charge arose from multiple illegal narcotic sales by Burgos in 2015. Burgos sold 4 grams of crack cocaine and 1.4 grams of heroin to several individuals, all of whom were undercover police officers.
Outcome: Defendant was sentenced to 188 months' in prison.
Plaintiff's Experts:
Defendant's Experts:
Comments: