Please E-mail suggested additions, comments and/or corrections to Kent@MoreLaw.Com.
Help support the publication of case reports on MoreLaw
Date: 01-24-2018
Case Style:
Jennifer Debuhr v. Warren M. Hern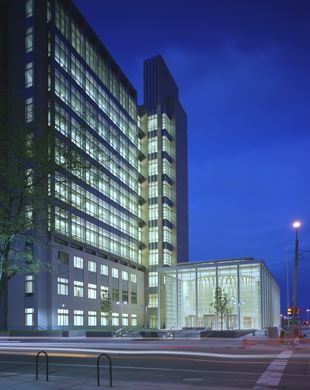 District of Colorado Federal Courthouse - Denver, Colorado
Case Number: 1:15-cv-02613-PAB-MEH
Judge: Philip A. Brimmer
Court: United States District Court for the District of Colorado (Denver County)
Plaintiff's Attorney: Terry Dougherty, Kory George, Laura Sova, Audrey Svane
Defendant's Attorney: Amy Cook-Olson and Kay Rice
Description: Denver, CO - Jury Finds In Favor of Doc In Medical Malpractice Case

Jennifer Debuhr sued Dr. Warren M. Hern on a medical negligence (medical malpractice) theory claiming that she received substandard care from the Defendant who performed at late-term abortion on her and, as a direct result, she can no longer have children. She had to have a hysterectomy to remove a portion of the fetus' skull from her uterus. She claimed that Warren failed to warn her of the risks associated with the procedure he performed on her at the Boulder clinic where it was performed.

Dr. Hern denied wrongdoing and asserted that he complied with national standards in performing the abortion to remove the developing fetus that was missing a part of its skull and would not be viable or would die shortly after birth.

The abortion was performed in the 25th week of the pregnancy on December 6, 2013.
Outcome: Defendant's verdict.
Plaintiff's Experts:
Defendant's Experts:
Comments: