Information
About MoreLaw
Contact MoreLaw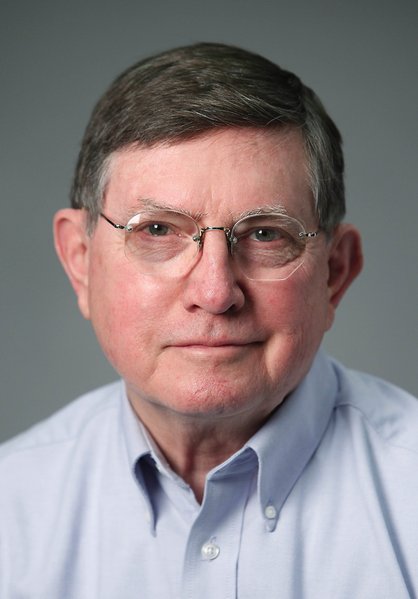 Please E-mail suggested additions, comments and/or corrections to Kent@MoreLaw.Com.
Help support the publication of case reports on MoreLaw
Date: 03-10-2018
Case Style:
Jayson M. Oslund v. Mitchell Mullen, the Colorado Department of Corrections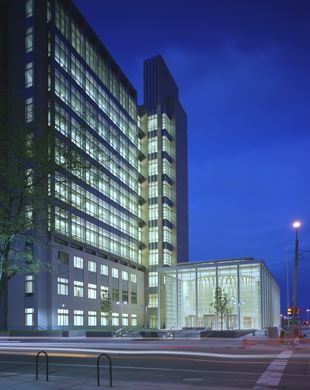 District of Colorado Federal Courthouse - Denver, Colorado
Case Number: 1:15-cv-00491-KMT
Judge: Kathleen M. Tafoya
Court: United States District Court for the District of Colorado (Denver County)
Plaintiff's Attorney: Zachary Dwight Warren
Defendant's Attorney: Jacquelynn Nichole Rich Fredericks, James Xavier Quinn, Jennifer Fawn Kemp, Robert Robert Charles Huss
Description: Denver, CO - Jayson M. Oslund sued the Colorado Department of Corrections and others on civil rights violation theories under 41 U.S.C. 1983 claiming that he was beaten by prison guard Mitchell Mullen while confined to a wheelchair.

Mullen denied the allegations and maintained that he tried to help Oslund get medical treatment.
Outcome: Date Filed # Docket Text
02/12/2018 101 Exhibit List Joint by Defendant C/O Mullen. (Kemp, Jennifer) (Entered: 02/12/2018)
02/12/2018 102 COURTROOM MINUTES for a Trial Preparation Conference held on 2/12/2018 before Magistrate Judge Kathleen M. Tafoya. FTR: KMT Courtroom 1000. (ipark, ) (Main Document 102 replaced on 2/14/2018) (ipark, ). Modified on 2/14/2018 to correct error in the hearing time (ipark, ). (Entered: 02/14/2018)
02/12/2018 103 PRETRIAL ORDER by Magistrate Judge Kathleen M. Tafoya on 02/12/2018. (ipark, ) Modified on 2/15/2018 correct filing date(jgonz, ). (Entered: 02/15/2018)
02/22/2018 104 Unopposed MOTION for Writ of Habeas Corpus ad testificandum by Plaintiff Jayson M. Oslund. (Warren, Zachary) (Entered: 02/22/2018)
02/23/2018 105 MINUTE ORDER granting in part and denying in part 104 Motion for Writ of Habeas Corpus ad Testificandum. The motion is granted to the extent it seeks the personal attendance of Plaintiff and Inmate Charles Garlick at trial and to the extent is seeks the attendance of Inmates Ernest Montoya and Billy Taylor, if necessary, by video conference at trial. However, to the extent the motion seeks an order from the court requiring Plaintiff to be housed at a specific facility for the duration of trial, the motion is denied. The Colorado Department of Corrections shall determine where and if Plaintiff shall be housed at a facility other than Sterling Correctional Center during trial. The motion is granted in all other respects. An appropriate writ shall be issued separately. By Magistrate Judge Kathleen M. Tafoya on 2/23/18. Text Only Entry (kmtlc1 ) (Entered: 02/23/2018)
02/23/2018 106 ORDER: During the duration of their attendance at trial, Plaintiff Oslund and Mr. Charles Garlick shall be permitted to wear business attire provided by Plaintiff's counsel. Colorado Department of Corrections personnel and/or the United States Marshals Service may search all business attire prior to providing it to Plaintiff Oslund or Mr. Garlick. Plaintiff Oslund and Mr. Garlick shall be permitted to sit in the courtroom unshackled and to testify without restraints. By Magistrate Judge Kathleen M. Tafoya on 2/23/18. Text Only Entry (kmtlc1 ) (Entered: 02/23/2018)
02/23/2018 107 STRICKEN-WRIT of Habeas Corpus Ad Testificandum issued (jgonz, ) Modified on 3/6/2018. Document stricken pursuant to 111 (ipark, ). (Entered: 02/23/2018)
03/02/2018 108 MINUTE ORDER. The jury trial set to commence on 3/5/18 will be held in Courtroom C201, by Magistrate Judge Kathleen M. Tafoya on 3/2/18. Text Only Entry (sgrim) (Entered: 03/02/2018)
03/02/2018 109 Exhibit List Joint by Defendant C/O Mullen. (Kemp, Jennifer) (Entered: 03/02/2018)
03/02/2018 110 Witness List Joint by Defendant C/O Mullen. (Kemp, Jennifer) (Entered: 03/02/2018)
03/05/2018 111 COURTROOM MINUTES for Jury Trial Day 1 held on 3/5/2018 before Magistrate Judge Kathleen M. Tafoya. ORDERED: Writ of Habeas Corpus Ad Testificandum for witness Billy Taylor [Doc. 107] is stricken. Exhibit 24 is taken under advisement. Exhibit 24 is not allowed. Trial continued. Court Reporter: Janet Coppock. (ipark, ) (Entered: 03/06/2018)
03/05/2018 112 Jury Strike Sheet - Unredacted - Level 3 - Viewable by Court Only. (ipark, ) (Entered: 03/06/2018)
03/05/2018 113 Jury Strike Sheet.(ipark, ) (Entered: 03/06/2018)
03/06/2018 114 COURTROOM MINUTES for Jury Trial Day 2 held on 3/6/2018 before Magistrate Judge Kathleen M. Tafoya. ORDERED: Former ruling admitting Exhibit 23 is withdrawn. Court Reporter: Janet Coppock. (ipark, ) (Entered: 03/06/2018)
03/07/2018 115 COURTROOM MINUTES for Jury Trial day 3 held on 3/7/2018, before Magistrate Judge Kathleen M. Tafoya. ORDERED: Lunches will be provided to the jury. Trial concluded. Jury reached a verdict. Court Reporter: Janet Coppock. (Attachments: # 1 Exhibit List) (ipark, ) (Main Document 115 replaced on 3/8/2018 with correction) (ipark, ). Modified on 3/8/2018 (ipark, ). (Entered: 03/08/2018)
03/07/2018 116 Jury Instructions. (ipark, ) (Entered: 03/08/2018)
03/07/2018 117 Jury Verdict - Unredacted - Level 3 - Viewable by Court Only. (ipark, ) (Entered: 03/08/2018)
03/07/2018 118 JURY VERDICT. (ipark, ) (Entered: 03/08/2018)
03/07/2018 119 ORDER REGARDING CUSTODY OF EXHIBITS AND DEPOSITIONS, by Magistrate Judge Kathleen M. Tafoya on 03/07/2018. IT IS ORDERED that at the conclusion of the trial counsel for the parties shall retain custody of their respective exhibits and depositions until such time as all need for the exhibits and depositions has terminated and the time to appeal has expired or all appellate proceedings have been terminated plus sixty days. Text Only Entry (ipark, ) (Entered: 03/08/2018)
Plaintiff's Experts:
Defendant's Experts:
Comments: