Information
About MoreLaw
Contact MoreLaw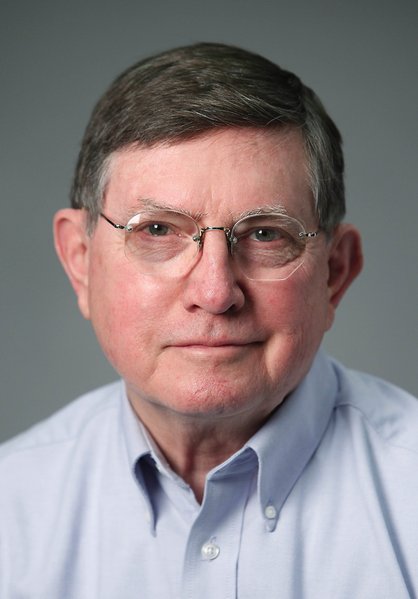 Please E-mail suggested additions, comments and/or corrections to Kent@MoreLaw.Com.
Help support the publication of case reports on MoreLaw
Date: 10-25-2017
Case Style:
United States of America v. Guan Zong Chen, a/k/a Graham Chen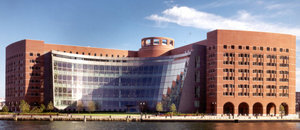 United States Court of Appeals For The First Circuit - Boston, Massachusetts
Case Number: 1:15-cr-10348-RWZ
Judge: Rya W. Zobel
Court: United States District Court for the District of Massachusetts (Suffolk County)
Plaintiff's Attorney: Richar A. Udell and Gary N. Donner
Defendant's Attorney: Joshua Robert Hanye - FPD
Description: Boston, MA - Head of Wildlife Smuggling Ring Pleads Guilty to Smuggling Carvings Made From Ivory, Rhino Horn and Coral

Guan Zong Chen ("Graham Chen"), an Australian citizen, pleaded guilty in federal court in Boston, Massachusetts, on charges that he led a conspiracy to illegally export (smuggle) $700,000 worth of endangered and protected wildlife items made from rhinoceros horn, elephant ivory and coral from the United States to China.

"This successful case is the latest in a long series of criminal prosecutions against those who profit from illegal trade in protected wildlife," said Acting Assistant Attorney General Wood. "We greatly appreciate the support and assistance of our federal and international law enforcement partners in this case. Together, we will continue to hunt down those who engage in these smuggling activities."

"This defendant openly flouted U.S. and international law designed to protect wildlife," said Acting U.S. Attorney Weinreb. "Falsely labeling shipments and willfully failing to declare them and obtain required permits are serious crimes that will be fully investigated and prosecuted."

"Smuggling items made from protected animals fuels illegal trade in endangered wildlife, leaving these treasured species susceptible to extinction," said Acting Assistant Director of Law Enforcement for the U.S. Fish and Wildlife Service Ed Grace. "Our special agents are to be credited for helping expose the complex international schemes abundant in this and many other investigations. Every day, our agents demonstrate their commitment to the American people and communities around the globe by pursuing criminals who would profit from our collective wild legacy."

Chen pleaded guilty to one count of conspiracy to export protected wildlife contrary to law from the U.S. and knowingly making and submitting false wildlife documents that were exported; one count of false wildlife records; and six counts of smuggling – exporting protected wildlife without declaration and required permits.

Chen, who owned an antiques business in China, was previously arrested in Chengdu, China, and convicted in 2009 of trafficking ivory carvings that had been purchased in the United States. Unable to travel outside of China due to his conviction, Chen continued to traffic wildlife by procuring the help of others to smuggle wildlife merchandise to China that he purchased at U.S. auction houses located in California, Florida, Ohio, Pennsylvania, New York and Texas.

Chen was aided by Jin Jie Yang, a Chinese national, and Carla Marsh, who owned a shipping business in Concord, Mass. Yang traveled to the United States at Chen's expense and purchased and picked up wildlife items at U.S. auction houses. He shipped or brought the wildlife to Marsh in Concord where she re-packed and mailed the items to Hong Kong with documents that falsely stated the contents and value and without required declarations and permits. Once the packages arrived in Hong Kong, other members of the conspiracy picked up the packages and brought them to Mainland China.

In 2014, after serving his sentence in China, Chen traveled to the United States and visited Marsh in Concord, Massachusetts. During the visit, Chen instructed that a sculpture made from elephant ivory be mailed to him in Hong Kong. It was falsely declared as wood and worth only $50. The conspiracy also involved the purchase and smuggling of a rhinoceros horn libation cup from a New York auction house that was packed inside a porcelain vase and exported without required declaration or permits. Chen also admitted as part of the guilty plea that he had twice purchased raw rhinoceros horns from an individual associated with an auction house in Beverly Hills, California.

Both Yang and Marsh faced federal charges in U.S. District Court in Boston. In December 2014, Yang pleaded guilty to his role in the conspiracy and was sentenced in May 2015 to time-served. Marsh pleaded guilty in May 2015 and was sentenced to one year of probation in April 2016.

Chen was arrested last year when he traveled from China to Australia and extradited to the United States in July. In announcing the case today, Acting Assistant Attorney General Wood and Acting U.S. Attorney Weinreb expressed their appreciation to the Australian Federal Police and the Australian Attorney-General's Department for their help in apprehending Chen and extraditing him to the United States.

Trade in rhinoceros horn, elephant ivory and coral have been regulated since 1976 under the Convention on International Trade in Endangered Species of Wild Fauna and Flora (CITES), a treaty signed by over 175 countries around the world to protect fish, wildlife, and plants that are or may become imperiled due to the demands of international markets. Animals listed under CITES cannot be exported from the United States without prior notification to, and approval from, the U.S. Fish & Wildlife Service.

Chen was apprehended as part of Operation Crash, an ongoing effort by the Department of the Interior's Fish and Wildlife Service, in coordination with the Department of Justice to detect, deter, and prosecute those engaged in the illegal killing of and trafficking in protected species including rhinoceros and elephants.

The guilty plea took place before U.S. District Court Judge Rya W. Zobel in Boston. Sentencing will take place on for Dec. 13, 2017. The maximum sentence for conspiracy and violation of the Lacey Act is five years imprisonment and a fine of up to $250,000 or half the gross gain of the offense per count. Smuggling carries a maximum sentence of 10 years in prison and a fine of up to $250,000 or half the gross gain of the offense per count.

The investigation is continuing and is being handled by the U.S. Fish & Wildlife Service's Office of Law Enforcement and the Justice Department's Environmental Crimes Section, with assistance from the U.S. Attorney's Office for the District of Massachusetts. Assistance with the extradition was provided by the Department of Justice's Office of International Affairs and the U.S. Marshals Service in the District of Massachusetts.
Outcome: Guilty
Plaintiff's Experts:
Defendant's Experts:
Comments: