Information
About MoreLaw
Contact MoreLaw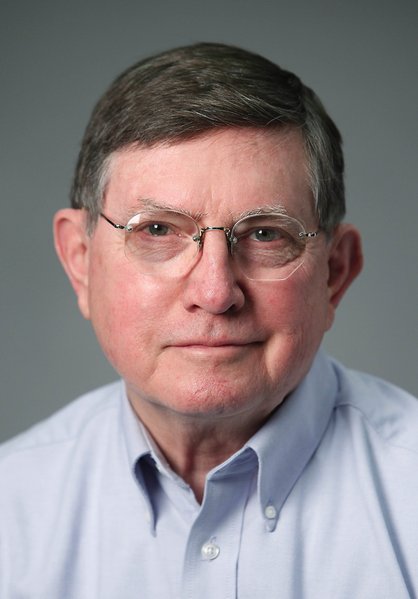 Please E-mail suggested additions, comments and/or corrections to Kent@MoreLaw.Com.
Help support the publication of case reports on MoreLaw
Date: 07-28-2017
Case Style:
United States of America v. Ng Lap Seng a/k/a "David Ng"
Federal Courthouse - New York, New York
Case Number: 1:15-cr-00706-VSB
Judge: VSB
Court: United States District Court for the Southern District of New York (New York County)
Plaintiff's Attorney: Daniel C. Richenthal, Janis M. Echenberg, Douglas S. Zolkind, and David A. Last
Defendant's Attorney: Ben Brafman, Viet Dinh, Mark Filip, Andrew Genser, Chris Greer, Mark Holscher, Douglas Jensen, Chang Liu, Hugh Hu Mo, Dan O'Neill, Tai Hyun Park, Alex Shapiro, Fabien Thayamballi, Kevin Tung
Description: New York, NY - Chairman Of Macau-Based Real Estate Development Company Convicted At Trial On All Counts In In Connection With United Nations Bribery Scheme - After Month Long Trial, Ng Lap Seng Found Guilty Of Bribing Former President of the UN General Assembly John Ashe and Former Deputy Ambassador for the Dominican Republic Francis Lorenzo

NG LAP SENG, a/k/a "David NG" ("NG"), was convicted after a four-week trial on six counts in connection with his multi-year scheme to pay more than $1.3 million in bribes to officials of the United Nations ("UN").

Acting U.S. Attorney Joon H. Kim said: "In his unbridled pursuit of even greater personal fortune, billionaire Ng Lap Seng corrupted the highest levels of the United Nations. Through bribes and no show jobs, Ng turned leaders of the league of nations into his private band of profiteers. Ng's journey from a Macau real estate mogul to convicted felon should serve as a cautionary tale to all tempted to follow his path. If you bring corruption to New York – whether to the State Capitol in Albany or to the halls of the U.N. General Assembly – your journey may very well end in a Manhattan federal courtroom, with a unanimous jury announcing your guilt."

According to the Complaint, the Indictment, and evidence presented at trial, NG, the chairman of the Sun Kian Ip Group, conspired with and paid bribes to Francis Lorenzo, a former UN Ambassador from the Dominican Republic, and John W. Ashe, the late former Permanent Representative of Antigua and Barbuda to the UN and the 68th President of the UN General Assembly ("UNGA"). With the assistance of Jeff C. Yin, an accountant and co-conspirator who worked with NG and others and previously pleaded guilty, NG orchestrated a scheme with the principal objective of obtaining the formal support of the UN for a multi-billion dollar facility that NG hoped to build in Macau using the Macau Real Estate Development Company (the "Macau Conference Center"). NG wanted the Macau Conference Center to serve as a location for meetings, discussions, forums, and other events associated with the UN. In particular, he wanted it to serve as the permanent home of the annual "Global South-South Development Expo," which is run by the UN Office for South-South Cooperation, and is hosted in a different country or city every year.

NG agreed to and did bribe Ambassador Ashe and Ambassador Lorenzo (together, the "Ambassadors") in exchange for their agreement to use their official positions to advance NG's interest in obtaining formal UN support for the Macau Conference Center. As the evidence demonstrated at trial, NG paid the Ambassadors in a variety of forms. For example, NG appointed Ambassador Lorenzo as the President of South-South News, a New York-based organization—funded by NG—which described itself as a media platform dedicated to advancing the implementation of the UN's Millennium Development Goals. NG provided bribe payments to Ambassador Lorenzo through South-South News, as well as, among other things, by transmitting payments from Macau to a company in the Dominican Republic affiliated with Ambassador Lorenzo's brother (the "Dominican Company"). Through South-South News, NG also made payments to Ambassador Ashe, including to Ambassador Ashe's wife, who was paid in her capacity as a "consultant" to South-South News, and to an account that Ambassador Ashe had established, purportedly to raise money for his role as President of UNGA. NG also provided bribes through cash and wire payments to Ambassador Ashe and Ambassador Lorenzo.

One of the actions that the Ambassadors agreed to take and took, in exchange for bribe payments, to advance NG's objectives was to submit an official document to the then-UN Secretary-General in support of the Macau Conference Center (the "UN Document"). The UN Document claimed that there was a need to build the Macau Conference Center to support the UN's global development goals. Ambassador Ashe, aided by Ambassador Lorenzo, initially submitted the UN Document to the UNGA in or about late February 2012. More than a year later, at NG's behest, the Ambassadors revised the UN Document to refer specifically to NG's company, the Macau Real Estate Development Company, as a partner in the Macau Conference Center project. The UN Document requested that the Secretary-General circulate the UN Document "as a document of the sixty-sixth session of the General Assembly," under a specific item of the official UNGA agenda. The Secretary-General followed this request, thereby making the UN Document an official part of the UNGA record.

Five other defendants have been charged in this matter. Co-conspirators Lorenzo, Yin and Hedi Hong Piao have pleaded guilty and are awaiting sentencing. Shiwei Yan has pleaded and was sentenced to 20 months in prison. Co-defendant Ashe passed away in 2016 and the charges against him were dismissed.



* * *

NG, 69, of Macau, China, was convicted on one count of conspiracy to commit bribery and to violate the Foreign Corrupt Practices Act; one count of paying illegal bribes and gratuities; two counts of violating the Foreign Corrupt Practices Act; one count of conspiracy to commit money laundering; and one count of money laundering. The conspiracy to commit bribery conviction carries a maximum penalty of 5 years in prison, and the bribery conviction carries a maximum of 10 years of prison. The Foreign Corrupt Practices Act convictions each carry a maximum of 5 years of prison. The conspiracy to commit money laundering and money laundering convictions each carry a maximum of 20 years of prison. The maximum potential sentences in this case are prescribed by Congress and are provided here for informational purposes only, as any sentencing of the defendants will be determined by a judge.

Mr. Kim praised the outstanding investigating work of the Federal Bureau of Investigation and the Internal Revenue Service-Criminal Investigations.

This case is being prosecuted by the Office's Public Corruption Unit and the Criminal Division's Fraud Section.
Outcome:
Plaintiff's Experts:
Defendant's Experts:
Comments: