Information
About MoreLaw
Contact MoreLaw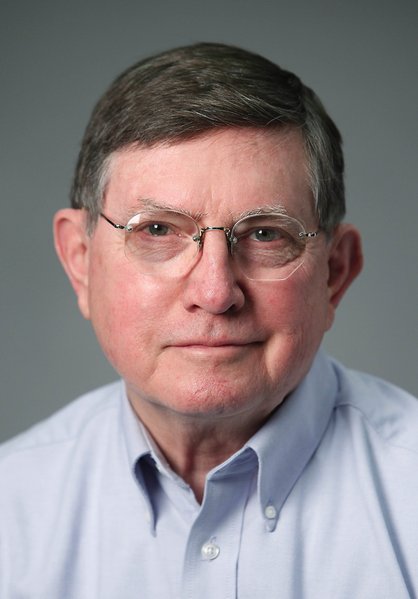 Please E-mail suggested additions, comments and/or corrections to Kent@MoreLaw.Com.
Help support the publication of case reports on MoreLaw
Date: 12-29-2017
Case Style:
United States of America v. Vincent Asaro
Eastern District of New York Courthouse - Brooklyn, New York
Case Number: 17-CR-127
Judge: Allyne R. Ross
Court: United States District Court for the Eastern District of New York (King County)
Plaintiff's Attorney: Nicole M. Argentieri, Lindsay K. Gerdes, and Keith D. Edelman
Defendant's Attorney: Carla M Sanderson and Elizabeth Macedonio
Description: Brooklyn, NY - Long-Time Bonanno Crime Family Member Sentenced to 96 Months' Imprisonment For Arson

Vincent Asaro, Bonanno Soldier Who Committed Murder and Lufthansa Robbery, Sentenced For Ordering Innocent Motorist's Car Torched Over Road Rage Incident

Long-time Bonanno crime family member Vincent Asaro was sentenced by United States District Judge Allyne R. Ross to 96 months' imprisonment for violating the Travel Act by using a telephone to order that a vehicle be burned. Asaro previously pled guilty to this crime on June 27, 2017. In sentencing Asaro, Judge Ross found that Asaro was a long-time member of the Bonanno organized crime family who had participated in, among other crimes, the 1969 murder of Paul Katz, the 1978 robbery of the Lufthansa Airlines Terminal at John F. Kennedy Airport, and that as of 2013, Asaro was actively involved in loansharking. Asaro was also ordered to pay $21,276 in restitution for the damages to the car burned in the arson.

"Today's sentence holds Asaro accountable not only for using his power as a member of organized crime to address a perceived slight by another motorist, but for a lifetime of violent criminal activity," stated Acting United States Attorney Rohde. "This Office, together with our partners at the FBI, will continue to investigate and prosecute members and associates of organized crime and eliminate the danger they pose to members of our community."

"An unfortunate chance encounter led an unsuspecting motorist to become embroiled in a high-speed chase at the hands of an enraged Asaro," stated FBI Assistant Director-in-Charge Sweeney. "Unsatisfied with the outcome of his pursuit, Asaro dug his heels in. He contacted an associate with access to a local law enforcement database, identified the license plate information of the car, and put in motion a plan to set fire to the vehicle in front of the victim's residence. Once the arson had occurred, at the hands of those directed to do so, Asaro insisted on checking in person to ensure his orders had been followed. The anger that propelled Asaro to action is reminiscent of so many scripted Hollywood dramas, but unlike the fame and fortune of the big screen, Asaro's story ends on a different note. Today's sentence proves that living life in the fast lane is sure to be short lived."

As described in court filings and statements made during court appearances, Asaro was inducted into the Bonanno family more than 40 years ago and has previously held the position of captain and member of the family's ruling panel. In early April 2012, Asaro was traveling in a car in Howard Beach when he became enraged at another motorist who had switched lanes in front of Asaro at a traffic light. Asaro chased the other car at a high rate of speed. The victim drove into Ozone Park while trying to call the police and describe where he was. When the victim arrived in an area he knew to contain a red light camera, he intentionally circled the block trying to set off the cameras in an attempt to alert the police to his location.

Shortly thereafter, Asaro contacted an associate of the Gambino organized crime family of La Cosa Nostra who Asaro knew to have access to local law enforcement databases. The next day, a local law enforcement database accessed the license plate information for the plate of the car the victim was driving, which revealed the victim's address. Asaro then directed an associate of the Bonanno organized crime family ("Associate-1") to set fire to the victim's car. Associate-1 then recruited Matthew Rullan and John J. Gotti, Asaro's co-defendants, to help him carry out the arson.

Associate-1, Gotti and Rullan drove in Gotti's Jaguar sedan to a service station in the pre-dawn hours of April 4, 2012 where they filled a container with gasoline and proceeded to the residence of the victim. Associate-1 doused the vehicle with gasoline, and Rullan ignited it. An NYPD police officer in an unmarked car observed the crime in progress and pursued the Jaguar on a high-speed chase through the streets of Queens until he terminated the pursuit for safety reasons due to Gotti's reckless driving. The following day, Associate-1 told Asaro about the arson, and Asaro drove to the auto body shop where the burned car had been towed to confirm that his order had been carried out.

In imposing the sentence, Judge Ross concluded that Asaro's history and characteristics, specifically his longtime association with organized crime and his history of participating in crimes of violence, including the 1969 murder of Paul Katz and the 1978 armed robbery of over $6 million dollars in United States currency and jewelry from the Lufthansa Airlines Terminal, weighed in favor of a significant custodial sentence. Additionally, Judge Ross found that the nature and circumstances of the charged crime indicated that the defendant remains a danger to the community.

The government's case is being handled by the Office's Organized Crime & Gangs Section.

The Defendant:

VINCENT ASARO

Age: 82

Queens, NY


The New York Times reported that Asaro said that the sentence amounted to life in prion.
Outcome: Defendant was sentenced to 96 months in prison.
Plaintiff's Experts:
Defendant's Experts:
Comments: