Information
About MoreLaw
Contact MoreLaw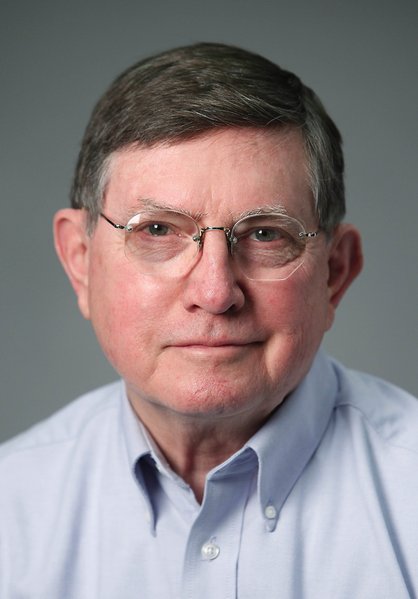 Please E-mail suggested additions, comments and/or corrections to Kent@MoreLaw.Com.
Help support the publication of case reports on MoreLaw
Date: 08-22-2013
Case Style: Edward Lee Abram v. John James in his Individual Capacity and Big John Trucking, LLC
Case Number: 14-12-00010-CV
Judge: John Donovan
Court: Texas Court of Appeals, Fourteenth District on appeal from the 234th District Court of Harris County
Plaintiff's Attorney: Edward Lee Abram, pro se
Defendant's Attorney: Sylvester Anderson
Description: Appellant, Edward Lee Abram, appeals a summary judgment in favor of appellees, John James, in his Individual Capacity, and Big John Trucking, LLC, in appellant's suit for breach of contract, breach of bailment, and conversion. We affirm.

2

I. BACKGROUND

On April 5, 2011, appellant sued appellees based on the following allegations: in February 2003, appellant leased a space on appellee James's 18-wheeler parking yard; appellant placed a storage container, holding his personal property, on the space; and on April 6, 2008, appellant went to the lot and was informed the container had been repossessed a few days earlier by a third-party. In his live pleading, appellant alleged claims against appellees for breach of an oral contract, breach of bailment, and conversion. Appellant also added Carrier Corporation d/b/a Refrigerated Container Services, the party who allegedly repossessed the container, as a defendant. Appellees filed a counterclaim for unpaid rent.

Appellees filed a traditional motion for summary judgment. On December 20, 2011, the trial court signed an order granting the motion and dismissing all claims against appellees. The trial court signed a separate order granting a motion for summary judgment filed by Carrier Corporation. Appellees then non-suited their counterclaims. On appeal, appellant challenges only the summary judgment in favor of appellees.

II. ANALYSIS

Appellant, who has appeared pro se in the trial court and on appeal, filed a brief that failed to substantially comply with the Texas Rules of Appellate Procedure. Our court struck the brief and ordered appellant to file an amended brief. Appellant's amended brief also fails to substantially comply with the briefing rules. Although appellant includes an Index of Authorities listing some cases, he fails to cite these cases, or any authorities, in the body of his brief to demonstrate how they support his contentions. See Tex. R. App. P. 38.1(i). Additionally, appellant fails to provide record references. See id. 38.1(g), (i). A

3

significant portion of the brief consists of appellant's pasting items from the record, such as discovery requests and exhibits, into the body of the brief.1

Nevertheless, we have reviewed the brief and attempted to discern appellant's complaints. Even under a liberal construction of the brief, appellant fails to challenge all grounds on which appellees moved for summary judgment. When a movant asserts multiple grounds for summary judgment and the trial court does not specify in the order the ground on which summary judgment was granted, the appellant must challenge all independent grounds on appeal. See Star–Telegram, Inc. v. Doe, 915 S.W.2d 471, 473 (Tex. 1995); Lewis v. Adams, 979 S.W.2d 831, 833 (Tex. App.—Houston [14th Dist.] 1998, no pet.); Fields v. City of Texas City, 864 S.W.2d 66, 68 (Tex. App.—Houston [14th Dist.] 1993, writ denied). If the appellant fails to challenge all grounds, the appellate court must uphold the summary judgment. Lewis, 979 S.W.2d at 833; see Fields, 864 S.W.2d at 68.

Appellees moved for summary judgment on the following grounds: (1) appellant's claims for breach of contract and breach of bailment should be considered conversion claims and thus all claims are barred by the two-year statute of limitations; (2) there was no bailment; and (3) appellees did not breach a contract.2

_______________________

1 A pro se litigant is held to the same standards as a licensed attorney and must comply with all applicable rules of procedure, including appellate rules; otherwise, a pro se litigant would benefit from an unfair advantage over parties who are represented by counsel. See Mansfield State Bank v. Cohn, 573 S.W.2d 181, 185 (Tex. 1978); Canton–Carter v. Baylor Coll. of Med., 271 S.W.3d 928, 930 (Tex. App.—Houston [14th Dist.] 2008, no pet.).

2 Only appellee James, and not appellee Big John Trucking, LLC, is expressly shown as a movant in the motion for summary judgment, although both were named as defendants in appellant's live petition. However, in the petition, appellant treated these appellees as one party, referring to them collectively as "Defendant" throughout much of the petition and asserting the same claims against each of them. In his summary-judgment response, appellant referred to the motion as though it were filed by both appellees. In its order, the trial court referred to the

4

In his stated appellate issues, appellant contends (1) "Appellant cites legal authorities to support Request For the Appellees Admissions, Disclosures, Interrogator, Production and Inspections reversal"; (2) "A Trial court order should not be affirmed On said grounds in this Summary Judgment Motion"; and (3) "Appellant did comply with TRAP Rule 38." Appellant fails to present any issue or argument in his brief attacking summary judgment on the statute-of-limitations ground. See San Saba Energy, L.P. v. Crawford, 171 S.W.3d 323, 338 (Tex. App.—Houston [14th Dist.] 2005, no pet.) (concluding that, to adequately brief an appellate contention, the appellant must present some specific argument and analysis showing that the record and the law support the contention). Appellant does not challenge the assertion in appellees' motion for summary judgment that all claims should be considered conversion claims for purposes of applying the statute of limitations; appellant does not mention the statute of limitations in his brief. Accordingly, we must uphold the summary judgment on that ground.

____________________

motion of "Defendants," in the plural, and dismissed the claims against both appellees. Regardless, even if we do not construe the motion as addressing the claims against both appellees, appellant does not contend the trial court granted more relief than requested in the motion by granting summary judgment for Big John Trucking, LLC. Instead, appellant advances the same arguments relative to both appellees. Therefore, appellant has waived any such contention. See Sonic Sys Int'l, Inc. v. Croix, 278 S.W.3d 377, 384 (Tex. App.—Houston [14th Dist.] 2008, pet. denied).
Outcome: We affirm the trial court's judgment.
Plaintiff's Experts:
Defendant's Experts:
Comments: