Information
About MoreLaw
Contact MoreLaw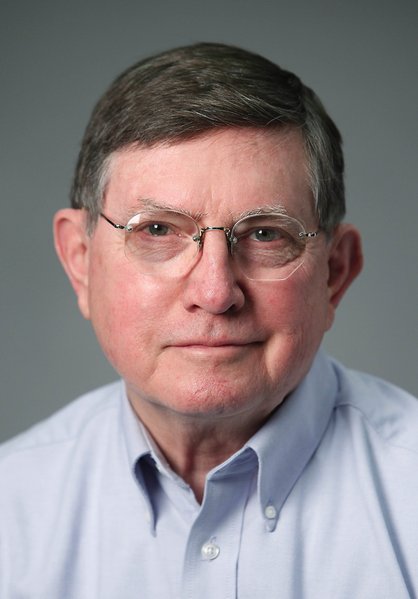 Please E-mail suggested additions, comments and/or corrections to Kent@MoreLaw.Com.
Help support the publication of case reports on MoreLaw
Date: 09-10-2019
Case Style:
STATE OF KANSAS v. ROGER EUGENE FIREBAUGH
Case Number: 120,380 120,381
Judge: Before ARNOLD-BURGER, C.J., BRUNS and WARNER, JJ. PER CURIAM
Court: COURT OF APPEALS OF THE STATE OF KANSAS
Plaintiff's Attorney: Jacqie Spradling, county attorney, and Derek Schmidt, attorney general
Defendant's Attorney:
Call 888-354-4529 if you need a criminal defense lawyer in Kansas.
Description:
Call Kent Morlan at 888-354-4529 if you need a lawyer ⚖




In March 2018, Officer Kevin Davidson responded to a request by a Kaw Valley Center agent who wanted an officer to search the residence of Nickki Stanley, who had tested positive for methamphetamine and THC. When Davidson arrived at Stanley's residence, Stanley was outside. Davidson spoke to her. Stanley was visibly upset, constantly licking her lips, and grinding her teeth. Due to her behavior, Davidson believed that Stanley was under the influence of methamphetamine.

At this point, the State's and Firebaugh's understanding of what happened begins to differ. Yet given the procedural posture of the case those differences are immaterial. Suffice it to say that Officer Davidson asked Stanley for consent to search the house for illegal drugs. At some point, Davidson spoke with his commanding officer about obtaining a search warrant. Davidson's commanding officer thought they needed more information to get a search warrant. Davidson did not feel comfortable obtaining a search warrant without first clearing the house. According to Davidson, he was concerned that the longer he waited to search the house, the more likely it would be that evidence would be lost.

3

Officer Davidson knew that a man named Roger was inside the house and that he was sleeping when Davidson arrived. Davidson entered Stanley's house to clear it and located Firebaugh and brought him outside. While clearing the residence, Davidson saw items that he believed showed there were illegal drugs present in the house. Later, he included that information in his application for a search warrant. The application for a search warrant was granted. Ultimately, Davidson found methamphetamine and drug paraphernalia which led to a complaint charging Firebaugh, in case No. 2018CR135, with distribution of methamphetamine, felony and misdemeanor possession of drug paraphernalia, and several counts of child endangerment.

But Officer Davidson did not arrest Firebaugh after finding the items. Instead, he applied for an arrest warrant which was also granted. Law enforcement arrested Firebaugh several days later. They found methamphetamine and paraphernalia in his possession, leading to new charges in case No. 2018CR198.

Firebaugh moved to suppress the evidence in both cases. His motion was titled "Motion to Suppress and Motion to Dismiss with Prejudice." The court held an evidentiary hearing on the motion and after hearing the evidence took the matter under advisement. In a written decision, the district court granted Firebaugh's motion to suppress.

After the court's order, the State filed a declaration of question reserved "of whether the defendant's Motion for Suppression and Dismissal should have been granted." At the same time, the State filed its notice of appeal.

ANALYSIS

The State asserts that two statutory provisions provide this court jurisdiction to hear the case. First, the State argues jurisdiction exists because it is an appeal "[f]rom an
4

order dismissing a complaint, information or indictment." K.S.A. 2018 Supp. 223602(b)(1). Second, the State argues that jurisdiction exists under K.S.A. 2018 Supp. 223602(b)(3), which requires "a question reserved by the prosecution." The State specifically states that this is not an interlocutory appeal which would be governed by K.S.A. 2018 Supp. 22-3603.

In response, Firebaugh argues that K.S.A. 2018 Supp. 22-3602(b)(1) does not give this court jurisdiction because the district court did not dismiss the complaint below. Firebaugh also argues that this court lacks jurisdiction under K.S.A. 2018 Supp. 223602(b)(3) because the State's proposed question reserved is not a question of statewide importance and an answer would not aid in the correct and uniform administration of the law. The State did not file a reply brief addressing Firebaugh's argument over jurisdiction.

Whether jurisdiction exists is a question of law over which this court's scope of review is unlimited. Smith, 304 Kan. at 919. Interpretation of a statute is a question of law over which appellate courts have unlimited review. State v. Collins, 303 Kan. 472, 47374, 362 P.3d 1098 (2015).

The right to appeal is entirely statutory and is not contained in the United States or Kansas Constitutions. Subject to certain exceptions, Kansas appellate courts have jurisdiction to entertain an appeal only if the appeal is taken in the manner prescribed by statutes. Smith, 304 Kan. at 919.

The State's statutory authority to appeal in a criminal case is limited by statute. The State may elect from the limited jurisdictional bases in its appeal. State v. Mburu, 51 Kan. App. 2d 266, 269, 346 P.3d 1086 (2015). The appellate court has jurisdiction to entertain a State's appeal only if it is taken within time limitations and in the manner prescribed by the applicable statutes. State v. Sales, 290 Kan. 130, 134, 224 P.3d 546
5

(2010). The State cannot expand its elected statutory basis for the appeal, and the appellate court cannot sua sponte select the jurisdictional basis for an appeal by the State. See State v. LaPointe, 305 Kan. 938, 954, 390 P.3d 7 (2017).

With those standards in mind, we will review each of the State's stated statutory basis for the appeal.

Jurisdiction based on an order dismissing the complaint

For the State to bring an appeal under K.S.A. 2018 Supp. 22-3602(b)(1) the district court must have dismissed the "complaint, information or indictment." The district court did not do so here.

The State seems to believe the district court dismissed the complaint because the court granted the defendant's motion. But a careful reading of the district court's order of October 31, 2018, shows the court only granted the defendant's motion to suppress. The district court's order stated:

"[T]he Court grants the Defendant's motion to suppress and suppresses all evidence found and obtained through the illegal search of the residence in 18CR135. Based on that Finding and Order, the Court finds the Arrest Warrant executed for defendant was illegal and unjustified and that all fruits and instrumentalities from that arrest, that being evidence located and subsequently charged in 18CR198 against Defendant is also suppressed and Defendants motion is granted as to 18CR198."

Admittedly, the defendant's motion was titled "Motion to Suppress and Motion to Dismiss with Prejudice." But the specific language the district court used in its order, coupled with other support in the record, shows that the court only granted the motion to suppress.

6

First, the table of contents in the record on appeal has no entry showing that either case was dismissed. And second, after the district court issued its written ruling a hearing took place on the two cases. At the hearing, the court said "I'll leave [the two cases] as a status to track with the new case on November 16th at 9:00 to see how the State would like to proceed based on the ruling on both matters." The State informed the court that it would appeal the ruling and knew that the notice of appeal needed to be filed "within 14 days." The State promptly filed its notice of appeal and its declaration of a question reserved on November 9, 2018, before the planned hearing was held and within 14 days of the court's ruling. Both documents, as well as the docketing statement filed by the State, list K.S.A. 2018 Supp. 22-3602 as the statutory authority for the appeal.

But the State's reference to 14 days is telling because if the State intended to file an interlocutory appeal it would only have 14 days to file the notice of appeal. See K.S.A. 2018 Supp. 22-3603. But a notice of appeal filed under K.S.A. 2018 Supp. 22-3602(b), like the State's notice here, must be filed within 30 days of the order appealed from being filed. See K.S.A. 22-3606; K.S.A. 2018 Supp. 60-2103(a); State v. Freeman, 236 Kan. 274, 277, 689 P.2d 885 (1984). Given the State's contemporaneous reference to a 14-day limit on filing its notice of appeal, it seems the State understood it would be filing an interlocutory appeal. But an interlocutory appeal is not filed after a case is dismissed, instead it is filed while the case remains pending. See K.S.A. 2018 Supp. 22-3603.

Because of the district court's written order, the record on appeal's lack of an entry of dismissal, the district court's plan to continue the cases involved to a later date, and the State's own apparent understanding at the hearing after the district court's order, we conclude that the district court did not dismiss either case. If there is evidence of dismissal, the State did not take the steps necessary to have it included in the record on appeal. "An appellant has the burden to designate a record sufficient to establish the claimed error; without such a record, the claim of error fails." City of Mission Hills v. Sexton, 284 Kan. 414, 435, 160 P.3d 812 (2007).
7

Because there is no evidence that the district court dismissed the complaints, this court lacks jurisdiction to hear the appeal under K.S.A. 2018 Supp. 22-3602(b)(1). Given the State's position on appeal, that leaves K.S.A. 2018 Supp. 22-3602(b)(3) as the other possible avenue to obtain jurisdiction.

Jurisdiction based on a question reserved by the prosecution

For this court to have jurisdiction under K.S.A. 2018 Supp. 22-3602(b)(3), there must be a final judgment. LaPointe, 305 Kan. at 943. A dismissal of the case would qualify as a final judgment, but as discussed above the district court did not dismiss either case. And the granting of a motion to suppress is not a final judgment. State v. Ritchey, 56 Kan. App. 2d 530, 533, 432 P.3d 99 (2018).

There was no final judgment, therefore this court lacks jurisdiction under K.S.A. 2018 Supp. 22-3602(b)(3).

Even if the State met the first prong of an appeal under K.S.A. 2018 Supp. 223602(b)(3), it did not meet the second. Such appeals may proceed only where the State seeks a ruling on "'questions of statewide interest important to the correct and uniform administration of the criminal law and the interpretation of statutes.'" LaPointe, 305 Kan. at 944. "Reserved questions will not be entertained merely to demonstrate whether or not error has been committed by the trial court in its rulings adverse to the state." State v. Glaze, 200 Kan. 324, 325, 436 P.2d 377 (1968).

The issues raised here are not of sufficient statewide interest or concern. The State makes only one statement in its appellant brief about why this is a matter of statewide interest: "whether law enforcement officers who have sufficient probable cause to request a search warrant may clear the residence they seek to later search prior to requesting a warrant." But it fails to explain why this is of statewide importance or if it is
8

a matter of first impression. The State simply sets out why it believes the district court should have found the officer's actions proper under the exigent circumstances exception to the warrant requirement. The State makes no assertions that this requires a new interpretation of statutes or existing caselaw. We have no trouble concluding that applying the exigent circumstances exception to the warrant requirement is not a new legal concept or theory demanding our attention under the less than unique facts of this case.

Outcome: In conclusion, although we would have jurisdiction to consider this case as an interlocutory appeal under K.S.A. 2018 Supp. 22-3603, the State has explicitly rejected that as the statutory basis for this appeal. See Ritchey, 56 Kan. App. 2d at 533. That said, we are not allowed to expand the State's elected, and repeatedly asserted, statutory basis for jurisdiction. See LaPointe, 305 Kan. 938, Syl. ¶ 8. Accordingly, the State's appeal is dismissed for lack of jurisdiction.

Appeal dismissed.

Plaintiff's Experts:

Defendant's Experts:

Comments: