Information
About MoreLaw
Contact MoreLaw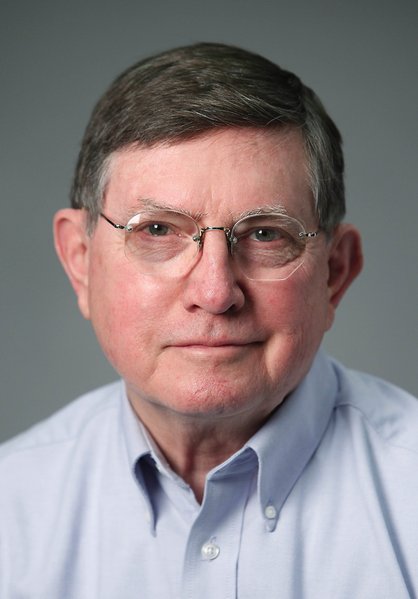 Please E-mail suggested additions, comments and/or corrections to Kent@MoreLaw.Com.
Help support the publication of case reports on MoreLaw
Date: 04-21-2019
Case Style:
Danny Dee Heldenbrand v. The State of Texas
Case Number: 12-18-00215-CR
Judge: GREG NEELEY
Court: COURT OF APPEALS TWELFTH COURT OF APPEALS DISTRICT TYLER, TEXAS
Plaintiff's Attorney: Mr. Michael J. West
Mr. Aaron Rediker
Defendant's Attorney: Mr. Austin R. Jackson
Description:
Indecency with a child.




Appellant was charged by indictment with indecency with a child by sexual contact. He pleaded "not guilty," and the matter proceeded to a jury trial. At trial, the evidence showed that Appellant often held his young daughter, S.H., from behind while in bed with his erect penis touching her legs. On one occasion, when S.H. was around twelve years old, Appellant paid her in snacks to draw on his back with a pen. While she was doing so, he allowed his erect penis to touch her leg. Ultimately, the jury found Appellant "guilty" and assessed his punishment at imprisonment for sixteen years. This appeal followed.

INEFFECTIVE ASSISTANCE OF COUNSEL In Appellant's sole issue, he contends that his trial counsel was ineffective because he failed to object to outcry testimony from multiple witnesses.

2

Standard of Review and Applicable Law In reviewing an ineffective assistance of counsel claim, we follow the United States Supreme Court's two-pronged test in Strickland v. Washington, 466 U.S. 668, 104 S. Ct. 2052, 80 L. Ed. 2d 674 (1984). Hernandez v. State, 726 S.W.2d 53, 56-57 (Tex. Crim. App. 1986). Under the first prong of the Strickland test, an appellant must show that counsel's performance was "deficient." Strickland, 466 U.S. at 687, 104 S. Ct. at 2064; Tong v. State, 25 S.W.3d 707, 712 (Tex. Crim. App. 2000). "This requires showing that counsel made errors so serious that counsel was not functioning as the 'counsel' guaranteed the defendant by the Sixth Amendment." Strickland, 466 U.S. at 687, 104 S. Ct. at 2064. To be successful, an appellant must "show that counsel's representation fell below an objective standard of reasonableness." Id., 466 U.S. at 688, 104 S. Ct. at 2064; Tong, 25 S.W.3d at 712. Under the second prong, an appellant must show that the "deficient performance prejudiced the defense." Strickland, 466 U.S. at 687, 104 S. Ct. at 2064; Tong, 25 S.W.3d at 712. The appropriate standard for judging prejudice requires an appellant to "show that there is a reasonable probability that, but for counsel's unprofessional errors, the result of the proceeding would have been different." Strickland, 466 U.S. at 694, 104 S. Ct. at 2068; Tong, 25 S.W.3d at 712. A reasonable probability is a probability sufficient to undermine confidence in the outcome. Strickland, 466 U.S. at 694, 104 S. Ct. at 2068; Tong, 25 S.W.3d at 712. An appellant claiming ineffective assistance of counsel must affirmatively prove prejudice from counsel's deficient performance. Mitchell v. State, 989 S.W.2d 747, 748 (Tex. Crim. App. 1999). Review of trial counsel's representation is highly deferential. Tong, 25 S.W.3d at 712. We indulge in a "strong presumption that counsel's conduct falls within the wide range of reasonable professional assistance." Strickland, 466 U.S. at 689, 104 S. Ct. at 2065. It is Appellant's burden to overcome the presumption that, under the circumstances, the challenged action might be considered sound trial strategy. Id.; Tong, 25 S.W.3d at 712. Moreover, any allegation of ineffectiveness must be firmly founded in the record, and the record must affirmatively demonstrate the alleged ineffectiveness. Thompson v. State, 9 S.W.3d 808, 813 (Tex. Crim. App. 1999). Rarely is the record on direct appeal sufficiently developed to fairly evaluate the merits of a claim of ineffectiveness. Bone v. State, 77 S.W.3d 828, 833 (Tex. Crim. App. 2002). Failure to make the required showing of either deficient performance or sufficient prejudice defeats the ineffectiveness claim. Thompson, 9 S.W.3d at 813. Appellant must prove both prongs
3

of the Strickland test by a preponderance of the evidence in order to prevail. Tong, 25 S.W.3d at 712. Analysis Appellant argues that S.H.'s mother, Marie, was the proper outcry witness for most of the allegations and his defense counsel was ineffective because he did not object to S.H.'s counselor's testimony about the same allegations. Consequently, he contends that we should reverse his conviction and remand the case for a new trial. We disagree. The code of criminal procedure allows the admission of a hearsay statement by a child victim describing an alleged sexual offense to an outcry witness. TEX. CODE CRIM. PROC. ANN. art. 38.072, §§ 1(1), (2) (West Supp. 2018). The outcry witness is the first person eighteen years of age or older, other than the defendant, to whom the child made a statement about the offense. Id. art. 38.072, § 2(a)(3). Hearsay testimony from more than one outcry witness is admissible only if the witnesses testify about different events. Lopez v. State, 343 S.W.3d 137, 140 (Tex. Crim. App. 2011). Here, the evidence shows that S.H. told multiple people about the incident in which Appellant's penis touched her leg while she was drawing on him. Both Marie and a counselor testified regarding the allegation, and the repetitive testimony would not have been admissible over a defense objection. See id. Nonetheless, Appellant cannot prevail in his ineffectiveness claim. The court of criminal appeals addressed ineffectiveness in a similar case. See id. In Lopez, three outcry witnesses testified to the same events without objection. See id. The court of criminal appeals held that the appellant failed to meet his burden under the first prong of Strickland because the record was silent as to why defense counsel did not object and the appellant did not produce any additional information about defense counsel's reasons for allowing the testimony. See id. at 144. The same is true in this case. The record here does not affirmatively show why defense counsel failed to object to the repetitive outcry testimony, and thus Appellant cannot overcome the presumption that, under the circumstances, such failure might be considered sound trial strategy. See Strickland, 466 U.S. at 689, 104 S. Ct. at 2065; Tong, 25 S.W.3d at 712; Thompson, 9 S.W.3d at 813; see also Lopez, 343 S.W.3d at 144. Because Appellant failed to meet his burden under the first prong of Strickland, we cannot conclude that counsel rendered ineffective assistance. See id. Accordingly, we overrule Appellant's sole issue.

Outcome: Having overruled Appellant's sole issue, we affirm the trial court's judgment

Plaintiff's Experts:

Defendant's Experts:

Comments: