Information
About MoreLaw
Contact MoreLaw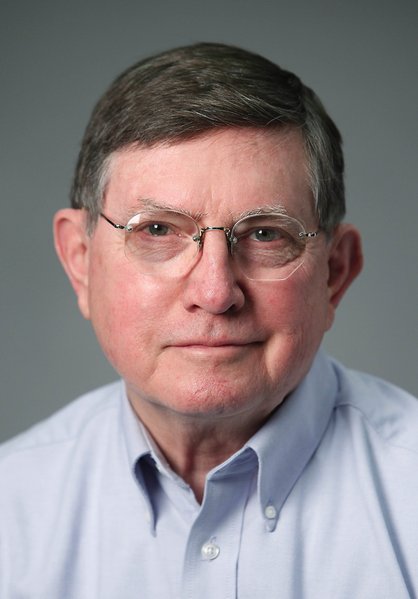 Please E-mail suggested additions, comments and/or corrections to Kent@MoreLaw.Com.
Help support the publication of case reports on MoreLaw
Date: 03-10-2018
Case Style:
United States of America v. Lyle Livesay
Western District of Oklahoma Federal Courthouse - Oklahoma City, Oklahoma
Case Number:
Judge: Timothy D. DEGiusti
Court: United States District Court for the Western District of Oklahoma (Oklahoma County)
Plaintiff's Attorney: Julia E. Barry
Defendant's Attorney: Not Available
Description: Oklahoma City, OK - Florida Man Sentenced to Four Years in Prison for Laundering Proceeds of Bank Fraud

Lyle Livesay, of Delray Beach, Florida, was sentenced to 48 months in federal prison for laundering the proceeds of fraud against banks in Oklahoma and elsewhere.

According to an indictment filed on May 2, 2017, Livesay owned and operated Beta Capital Group, LLC, of Boca Raton, Florida. In the fall of 2015, a resident of Yukon, Oklahoma, signed a consulting agreement with Beta Capital to obtain funding from various financial institutions. Under this agreement, Beta Capital would help the Yukon resident obtain bank loans in exchange for 30% of the loan proceeds, which the resident and another conspirator planned to use as financing to open a used car business.

The indictment alleged that to secure these loans, Livesay, working with others, submitted false loan applications in October 2015 to Pentagon Federal Credit Union, Navy Federal Credit Union, Allegiance Credit Union, MidFirst Bank, Oklahoma Employees Credit Union, Alliant Credit Union, and USAA Federal Savings Bank, all of which were federally insured. In particular, he misrepresented the purpose of the loans by claiming the Yukon resident would use the money to purchase cars from True Cars Express, a purported luxury car dealership associated with Livesay in Weston, Florida. To support these fraudulent applications, Livesay created and provided his conspirators with fake pay stubs that inflated the Yukon residentís income, as well as purchase agreements from True Cars Express and certificates of titles for the vehicles that would supposedly be purchased with loan proceeds. Livesay and others also failed to disclose the existence of previous and pending loans on the applications they submitted. Livesay was involved in applying for more than half a million dollars in fraudulent loans. The indictment charged him with two counts of laundering portions of the loan proceeds through an account at TD Bank in the name of True Cars Express.

According to the indictment, when Livesay learned in early 2016 that the FBI was investigating, he told the Yukon resident to lie about the nature of the loans and not to disclose information requested in a federal subpoena.

Livesay was arrested in Florida in June 2017 and has been detained in the custody of the U.S. Marshals Service since then. On August 2, 2017, he pleaded guilty to laundering the proceeds of bank fraud. In particular, he admitted that on October 30, 2015, he transferred $87,000 from his True Cars Express account to an account in the name of Beta Capital, after that money had been obtained from Navy Federal Credit Union through fraud.

On March 7, 2018, U.S. District Judge Timothy D. DeGiusti sentenced Livesay to 48 months in prison, to be followed by three years of supervised release. The court also ordered him to pay a total of $415,000 in restitution to Pentagon Federal Credit Union, USAA Federal Savings Bank, Navy Federal Credit Union, Allegiance Credit Union, and MidFirst Bank. The court found that Livesayís criminal conduct involved $555,000 in bank-fraud proceeds and that Livesay employed sophisticated means in fabricating loan documentation and moving funds between bank accounts he controlled.

This case is the result of an investigation by the FBI.

Reference is made to public filings for further information.
Outcome: Defendant was sentenced to 48 months in federal prison, followed by three years of supervised release.
Plaintiff's Experts:
Defendant's Experts:
Comments: