Please E-mail suggested additions, comments and/or corrections to Kent@MoreLaw.Com.
Help support the publication of case reports on MoreLaw
Date: 09-19-2020
Case Style:
United States of America v. Roderick Dedeaux
Case Number:
Judge: Holly A. Brady
Court: United States District Court for the Northern District of Indiana (Allen County)
Plaintiff's Attorney: United States District Attorney's Office, Fort Wayne, Indiana
Defendant's Attorney:




Free National Lawyer Directory



OR



Just Call 855-853-4800 for Free Help Finding a Lawyer Help You.

Description: Fort Wayne, IN - Criminal Law, Drug Distribution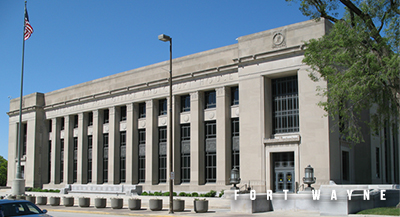 The United States of America charged Roderick Dedeaux, age 30, with distributing methamphetamine
According to documents in this case, in May 2019, Dedeaux distributed 50 grams or more of methamphetamine.
The case was investigated by the Federal Bureau of Investigation with the assistance of the Fort Wayne Safe Streets Gang Task Force comprised of the FBI, Indiana State Police, Allen County Police Department and the Fort Wayne Police Department. The case was prosecuted by Assistant United States Attorneys Stacey R. Speith and Anthony W. Geller.
Outcome: Dedeaux was sentenced to 121 months in prison followed by 5 years of supervised release and he was ordered to forfeit a 2011 Honda Pilot.
Plaintiff's Experts:
Defendant's Experts:
Comments: