Please E-mail suggested additions, comments and/or corrections to Kent@MoreLaw.Com.
Help support the publication of case reports on MoreLaw
Date: 08-17-2020
Case Style:
State of Colorado v. Micah Kimbill
Case Number:
Judge: Not Available
Court: District Court, Denver County, Colorado
Plaintiff's Attorney: Denver County District Attorney's Office
Defendant's Attorney: Dru Nielson and Iris Eytan
Description: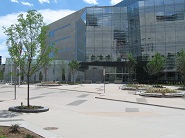 Denver, CO - The State of Colorado charged Micah Kimbill, age 44, with first-degree murder and false imprisonment for shooting and killing Michelle Jacobson during a domestic dispute.
Defendant claimed that Jacobson committed suicide.
Homicide and Related Offenses
1. Murder in the first degree. A person commits the class 1 felony of murder in the
first degree if:
18-3-102
a) after deliberation and with the intent to cause the death of another person, he
or she causes the death of that person or of another person; or
18-3-102 (1) (a)
b) acting either alone or with one or more persons, he or she commits or attempts
to commit arson, robbery, burglary, kidnapping, sexual assault in the first or
second degree as prohibited by section 18-3-402 or 18-3-403, or a class 3
felony for sexual assault on a child as provided in section 18-3-405 (2), or the
crime of escape as provided in section 18-8-208, and, in the course of or in
furtherance of the crime that he or she is committing or attempting to commit,
or of immediate flight therefrom, the death of a person, other than one of the
participants, is caused by anyone (felony murder); or
18-3-102 (1) (b)
c) by perjury or subornation of perjury he or she procures the conviction and
execution of any innocent person; or
18-3-102 (1) (c)
d) under circumstances evidencing an attitude of universal malice manifesting
extreme indifference to the value of human life generally, he or she knowingly
engages in conduct which creates a grave risk of death to another person or
persons, and thereby causes the death of another; or
18-3-102 (1) (d)
e) he or she commits unlawful distribution, dispensation, or sale of a controlled
substance to a person under the age of eighteen years on school grounds as
provided in section 18-18-407 (2), and the death of such person is caused by
the use of such controlled substance; or
f) he or she knowingly causes the death of a child who has not yet attained twelve
years of age, and was in a position of trust with respect to the victim.
18-3-102 (1) (e)
18-3-102 (1) (f)
2. First degree murder of a peace officer or fireman. A person who commits
murder in the first degree and the victim is a peace officer or fireman engaged in the
performance of official duties, commits the class 1 felony of first degree murder of
a peace officer or fireman.
Outcome:
Not Guilty
Plaintiff's Experts:
Defendant's Experts:
Comments: