Please E-mail suggested additions, comments and/or corrections to Kent@MoreLaw.Com.
Help support the publication of case reports on MoreLaw
Date: 07-10-2019
Case Style:
United States of America v. C.J. Spa Group, Inc.
Case Number:
Judge: Not Assigned
Court: United States District Court for the Central District of California (Los Angeles County)
Plaintiff's Attorney: Acrivi Coromelas
Defendant's Attorney: Not Available
Description: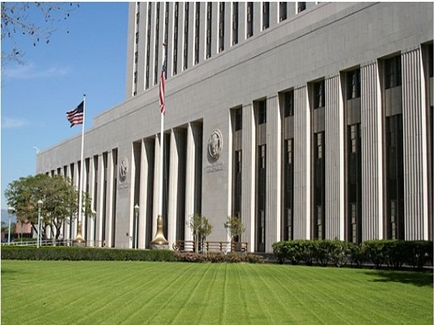 Los Angeles, CA - Justice Department Reaches ADA Settlement with Los Angeles Spa Owner Who Denied Blind Customer Access to Its Facilities
C.J. Spa Group, Inc., a company that operates Spa Palace in the Westlake neighborhood in the city of Los Angeles, has entered into a settlement agreement with the Department of Justice to ensure that individuals with disabilities can access the spa's facilities.
The settlement agreement resolves a complaint under the Americans with Disabilities Act (ADA) that Spa Palace staff denied entry to a blind customer, telling him that "his kind" would not be able to follow instructions and that a massage therapist could not care for him. Spa Palace also maintained a policy requiring individuals with disabilities to be accompanied at all times by a personal attendant. \
"Individuals with disabilities, including those who are blind, should not be excluded from activities or services on the basis of stereotypes or false assumptions," said United States Attorney Nick Hanna. "My office will continue to enforce the law to ensure equal treatment for people with disabilities."
Outcome: Spa Palace agreed to change its policies and implement training to ensure that individuals with disabilities will not be discriminated against. In addition, Spa Palace agreed to pay $5,000 in damages to the complainant and a civil penalty of $5,000 to the U.S. Treasury.

Plaintiff's Experts:
Defendant's Experts:
Comments: