Please E-mail suggested additions, comments and/or corrections to Kent@MoreLaw.Com.
Help support the publication of case reports on MoreLaw
Date: 02-10-2018
Case Style:
The People of California v. Luis Bracamontes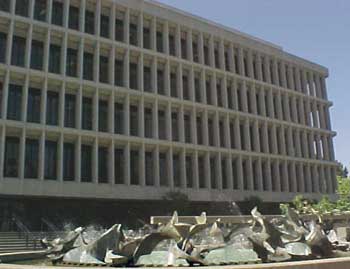 Sacramento County Courthouse - Sacramento, California
Case Number:
Judge: Steve White
Court: Superior Court, Sacramento County, California
Plaintiff's Attorney: Rod Norgaard
Defendant's Attorney: Norm Dawson
Description: Sacramento, CA - Jury Convicts Defendant of First-Degree Murder For Killing Two Deputies

The People of the State of California charged Luis Bracamontes with two counts of first-degree murder and multiple other felony counts for killing two Sacramento County deputies in 2014.

Bracamontes' wife was also charged in conjunction with the killings of Sacramento sheriff's Deputy Danny Oliver, then Placer sheriff's Detective Michael Davis Jr.

Defendant's counsel asserted that he is mentally ill and should not have faced trial.

In addition to killing the deputies Bracamontes shot another man in an attempt to carjack his car and succeeded in carjacking other vehicles in his efforts to avoid capture.

Defendant was eventually corned and engaged in a another fire fight that resulted in the death of the second deputy.

Bracamontes was illegally in the United States after having been repeatedly deported.

News accounts of the running gun battle between law enforcement offices and Bracamontes is complicated. Bracamontes had an AR-15, which he used to kill the officers.

Outcome: Guilty with a finding of five special circumstances that justify imposition of the death penalty.
Plaintiff's Experts:
Defendant's Experts:
Comments: