Please E-mail suggested additions, comments and/or corrections to Kent@MoreLaw.Com.
Help support the publication of case reports on MoreLaw
Date: 12-18-2017
Case Style:
United States of America v. Xavier L. Johnson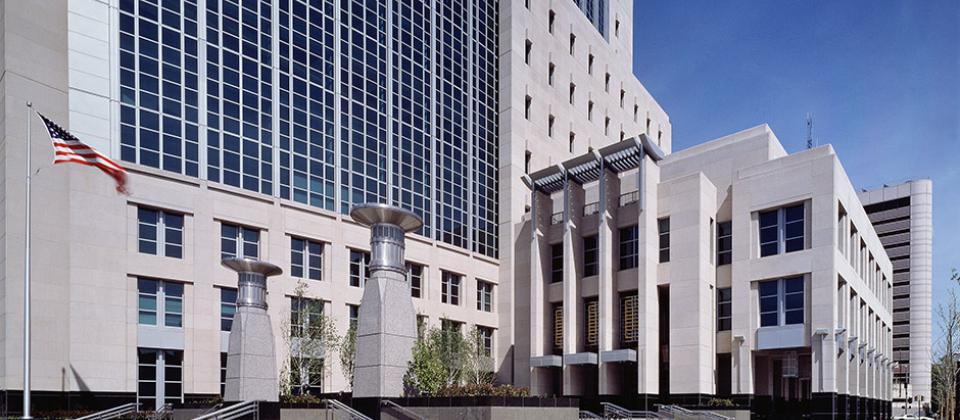 Eastern District of California Federal Courthouse - Sacramento, California
Case Number:
Judge: Garland E. Burrell Jr.
Court: United States District Court for the Eastern District of California (Sacramento County)
Plaintiff's Attorney: Matthew Morris and Timothy Delgado
Defendant's Attorney: Cynthia White
Description: Sacramento, CA - Sacramento Man Sentenced to Prison for Criminal Trademark Infringement

Xavier L. Johnson, 37, of Sacramento, was sentenced December 15, 2017 by U.S. District Judge Garland E. Burrell Jr. to two years and six months in prison and three years of supervised release for trafficking in goods bearing counterfeit trademarks, U.S. Attorney Phillip A. Talbert announced.

According to court documents, from 2008 to 2011, Johnson and co-defendant Kristin Caldwell imported DVDs from China that contained counterfeit versions of children's movies. They advertised and sold those DVDs throughout the United States using websites on which they claimed that they had obtained limited quantities of the movies. The DVDs bore counterfeit trademarks, including the names of the movies, the names of the movie studios, and other terms that were registered with the United States Patent and Trademark Office.

This case was the product of an investigation by the United States Postal Inspection Service and the Federal Bureau of Investigation.


Outcome: Johnson was sentenced to two years and six months in prison and three years of supervised release.
Plaintiff's Experts:
Defendant's Experts:
Comments: