Pennsylvania Civil Rights Law
United States of America ex rel. Strunck et al. v. Mallinckrodt ARD, Inc. and United States of America ex rel. Clark v. Questor Pharmaceuticals, Inc.,




Philadelphia, PA - Drug Maker Mallinckrodt Agrees to Pay Over $15 Million to Resolve Alleged False Claims Act Liability for "Wining and Dining" Doctors

Pharmaceutical company Mallinckrodt ARD LLC (formerly known as Mallinckrodt ARD Inc. and previously Questcor Pharmaceuticals... More... $0 (09-06-2019 - PA)


Donna Dinaples v. MRS BPO, LLC




Five years ago, in Douglass v. Convergent Outsourcing, 765 F.3d 299 (3d Cir. 2014), we held that a debt collector violated the Fair Debt Collection Practices Act ("FDCPA"), 15 U.S.C. §§ 1692–16... More... $0 (08-13-2019 - PA)


United States of America v. Eagleville Hospital




Philadelphia, PA - Eagleville Hospital Pays $2.85 Million to Resolve Allegations of Improper Billing for Detox Treatment

Eagleville Hospital, which provides substance use disorder treatment in Eagleville, Pennsylvania, has agreed to pay $2.85 million to the federal government... More... $2850000 (07-26-2019 - PA)


United States of America v. Gary E. Mills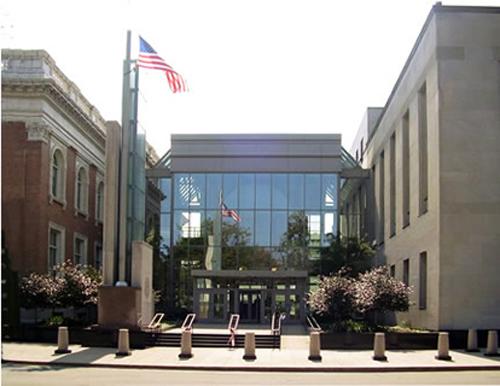 Pittsburgh, PA - Federal Jury Finds Dubois Man Guilty of Filing False Joint Tax Returns by Intentionally Under-Reporting His and His Wife's Income

A federal jury of nine men and three women found Gary E. Mills guilty of thre... More... $0 (07-15-2019 - PA)


Anthony Hildebrand v. Allegheny County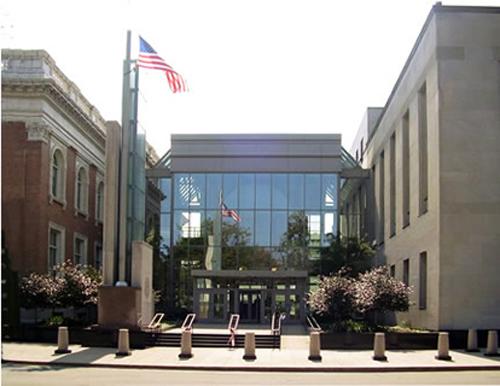 In 2013, Anthony Hildebrand sued his former employer for age discrimination in the United States District Court for the Western District of Pennsylvania. When jurisdiction was returned to the District Court in 2015 after an appe... More... $0 (04-24-2019 - PA)


COMMONWEALTH OF PENNSYLVANIA v. BRIAN D. TANNER




Brian D. Tanner (Appellant) appeals from the order denying his petition
filed pursuant to the Post Conviction Relief Act (PCRA), 42 Pa.C.S.A. §§ 9541- 9546. After careful review, we affirm in part, and rev... More... $0 (04-14-2019 - PA)


United States of America v. Harrisburg Millworks, L.L.C.




Harrisburg, PA - United States Reaches Settlement With Harrisburg Millworks Llc Regarding Compliance With ADA

Harrisburg Millworks LLC, the owner of The Millworks, Harrisburg, Pennsylvania. The agreement was reached under Title III of the American... More... $0 (04-03-2019 - PA)


United States of America v. Matthew Handy





Appellant Matthew Handy challenges the District Court's application of two sentencing enhancements: the obstruction-of-justice enhancement, U.S.S.G. § 3C1.1, and the vulnerable-victim enhancement, id. § 3A1.1(b)(1). Because we agree that the District Court plainly erred in applyi... More... $0 (03-25-2019 - PA)


Jozef R. Madar v. United States Citizenship and Immigration Services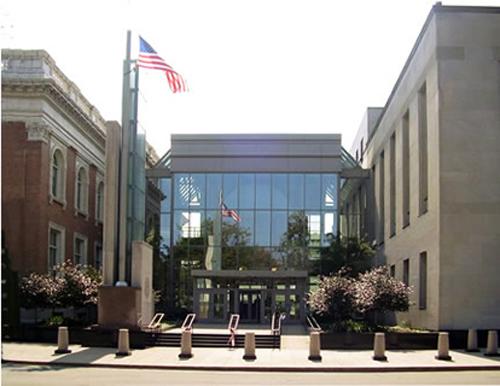 Our immigration laws have long required foreign-born
children of citizens to reside or be physically present in the
United States for some amount of time to retain citizenship. In
extraordinary cases, these retention... More... $0 (03-08-2019 - PA)


United States of America v. Kevin L. Reese





This is one of the rare cases in which the Speedy Trial Act, 18 U.S.C. §§ 3161–3174, requires that we vacate a conviction and remand for dismissal of the indictment.
3
Kevin L. Reese was convicted in the District Court of six counts each of wire fraud and aggravated i... More... $0 (03-05-2019 - PA)


Thomas Sköld v. Galderma Laboratories L.P.; Galderma Laboratories, Inc.; Galderma S.A.; Nestle Skin Health S.A.





This case proves once again that people will fight for a catchy name. Thomas Sköld sued his former business partner, Galderma Laboratories L.P. ("Galderma"), alleging that its use of the trademark "Restoraderm" constitutes trademark infringement, false advertising, unfair competi... More... $0 (02-26-2019 - PA)


Mary Barbato v. Greystone Alliance, LLC




The Fair Debt Collection Practices Act ("FDCPA") protects consumers from abusive, deceptive, or otherwise unfair debt collection practices. 15 U.S.C. § 1692(a). It applies to "debt collectors," defined alternatively as those engaged "in any business the principal purpose of which ... More... $0 (02-24-2019 - PA)


Jerome McKinney v. University of Pittsburgh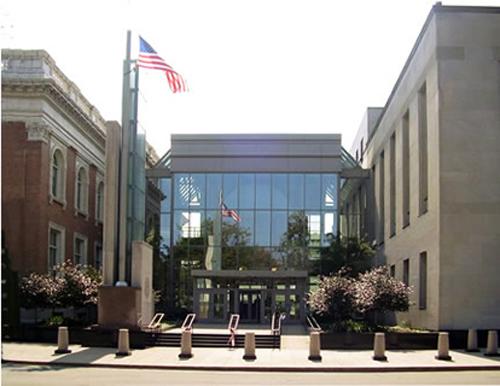 Jerome McKinney, a longtime, tenured professor at the University of Pittsburgh's Graduate School of Public and International Affairs, challenges the University's decision to reduce his salary as a violation of the Due Process Cl... More... $0 (02-15-2019 - PA)


Earl Patterson v. Pennsylvania Liquor Control Board




Earl Patterson was employed as a maintenance person
for the Pennsylvania Liquor Control Board ("PLCB") when he
reported for duty at a PLCB-operated liquor store in
Eddystone, Pennsylvania. Shortly after his arrival, the
location's assistant manager accused him of attem... More... $0 (02-12-2019 - PA)


UNITED STATES OF AMERIC v. MALIKI HASSAN CHAPMAN, a/k/a Terrence Wallace




For several years, Chapman engaged in the selling of narcotics in Williamsport and Harris... More... $0 (02-10-2019 - PA)


United States of America v. Maliki Hassan Chapman, a/k/a Terrence Wallace





In June of 2016, Maliki Hassan Chapman pled guilty to conspiracy to possess with the intent to distribute cocaine. After several continuances, the District Court set a date for Chapman's sentencing hearing in March of 2017. On the scheduled date, Chapman immediately informed ... More... $0 (02-07-2019 - PA)


Commonwealth of Pennsylvania v. Nicoli A. Santana




Reading, PA - The Commonwealth of Pennsylvania charged Nicoli A. Santana, age 38, first-degree murder for shooting and killing Ian Moore, age 32, outside a bar in March 2017.

Defendant was charged with first-degree murder, aggravated assault, possession ... More... $0 (01-30-2019 - PA)


Dieuland Jean Louis v. Attorney General of the United States




A non-lawyer "immigration expert" advised Dieuland Jean Louis that he could miss his asylum hearing without conse-quence. I App. A6-7. So he did. But the "immigration expert" was wrong—and an immigration judge relied on Jean Louis's absence to order his removal in absentia. Id.
Je... More... $0 (01-22-2019 - PA)


G.S., a minor, by his parents, J.S. and E.S. v. Rose Tree Media School District





Appellant Rose Tree Media School District ("Rose Tree") appeals the District Court's grant of summary judgment concluding that Rose Tree was obligated to enroll Appellee G.S. under Subtitle VII-B of the McKinney-Vento Homeless Assistance Act ("McKinney-Vento" or the "Act"), 42 U.... More... $0 (01-22-2019 - PA)


USA v. Chaka Fattah, Sr., KAREN NICHOLAS, ROBERT BRAND, HERBERT VEDERMAN
MoreLaw Suites - Legal Suites and Virtual Offices
The Best Places In Downtown Tulsa To Practice Law
406 South Boulder and 625 South Denver - 918 - 582-3993



... More... $0 (01-22-2019 - PA)


UNITED STATES OF AMERICA v. RAYMONT WRIGHT



In December 2014, Wright was charged with being a felon in possession of a firearm, in violation of 18 U.S.C. § 922(g)(1). He pleade... More... $0 (01-22-2019 - PA)


United States of America v. Raymont Wright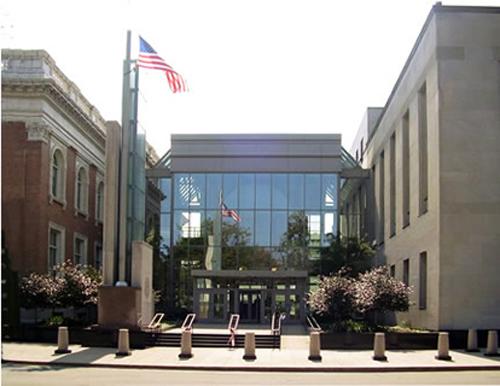 The District Court barred a retrial of and dismissed the indictment against Defendant Raymont Wright with prejudice after two juries failed to reach a verdict. The Court did so relying on its inherent authority, but without find... More... $0 (01-18-2019 - PA)


ARTHUR BEDROSIAN v. UNITED STATES OF AMERICA, DEPARTMENT OF THE TREASURY, INTERNAL REVENUE SERVICE




Congress passed the Bank Secrecy Act of 1970 to require certain reports and records that ... More... $0 (12-21-2018 - PA)


Ari Weitzner v. Sanofi Pasteur, Inc.



Plaintiffs Dr. Ari Weitzner and his professional
corporation, Ari Weitzner M.D. P.C., challenge the
Di... More... $0 (12-03-2018 - PA)


In re: MCGRAW-HILL GLOBAL EDUCATION HOLDINGS LLC




These consolidated mandamus petitions require us to decide whether two professional photographers bringing separate copyright infringement actions are bound by a forum selection clause in contracts they did not
4
sign. We conclude that the photographers are not bound because t... More... $0 (11-23-2018 - PA)


Linwood Brant v. Michael Knarr and Dale Williamson




Scranton, PA - Linwood Brant sued Corrections Office Michael Knarr and Lt. Dale Williams on prisoner civil rights violation theories claiming that he was retaliated against by Lt. Dale Williams and Corrections officer Michael Knarr by destroying his legal papers.

Brant is... More... $110000 (11-08-2018 - PA)


Jill Sikkelee v. Precision Airmotive Corporation, et al.




David Sikkelee died in a plane crash, and his wife, Plaintiff Jill Sikkelee, brought state-law stric... More... $0 (11-03-2018 - PA)


Tam Thanh Nguyen v. Commonwealth of Pennsylvania and Jared Bromberg




A claim that a search was unconstitutional accrues when the
officer conducts the search, not when a court later declares it
unconstitutional. So the statute of limitations runs from the
time of the search, not the time of the court decision.More... $0 (10-13-2018 - PA)


UNITED STATES OF AMERICA v. AMIN DE CASTRO
MoreLaw Performance Internet Marketing

Completely Free Marketing If It Does Not Work



During... More... $0 (10-08-2018 - PA)


UNITED STATES OF AMERICA v. JANET SONJA SCHONEWOLF
MoreLaw Performance Marketing


More... $0 (10-08-2018 - PA)


Peter Humphrey v. Glaxosmithkline, PLC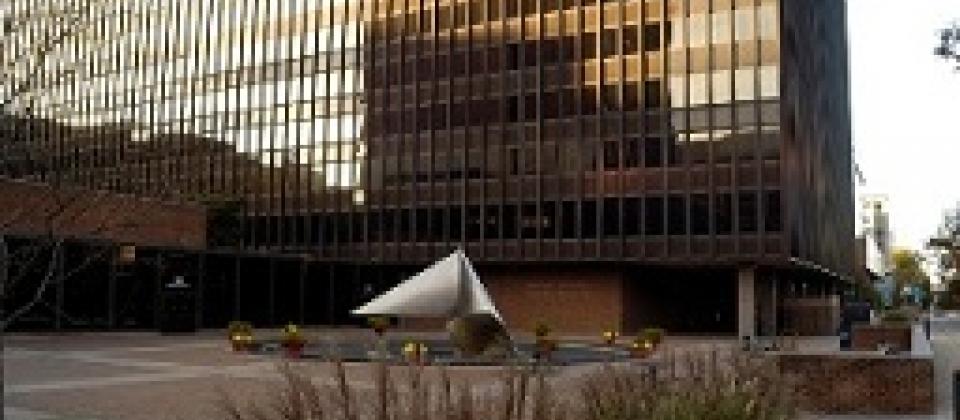 Section 1964(c) of the Racketeer Influenced and
Corrupt Organizations Act ("RICO"), 18 U.S.C. §§ 1961–
1968, creates a private right of action for a plaintiff that "is
injured in his [or her] business or property" as a result ... More... $0 (10-03-2018 - PA)


Melvin Keith Richardson v. Superintendent Coal Township SCI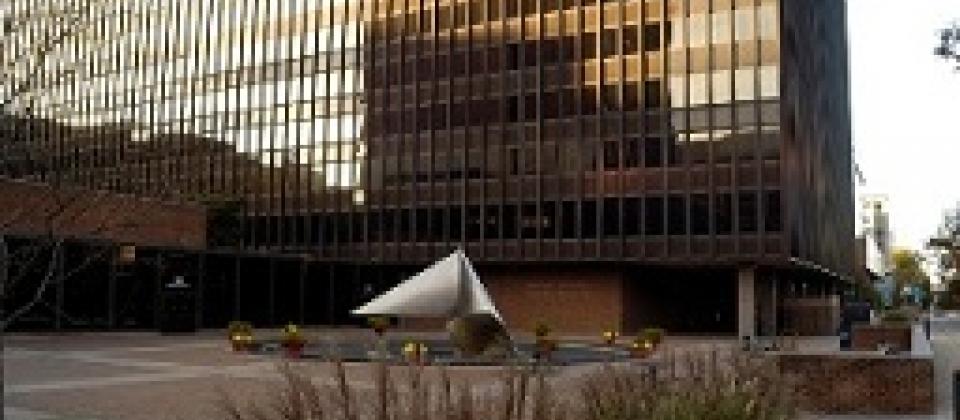 Melvin Richardson was denied counsel for part of his state-court sentencing. But neither his post-sentencing lawyer nor his state-habeas lawyer challenged that denial of counsel. Now,
3
on federal habeas, he seeks to cha... More... $0 (10-02-2018 - PA)


Kristen Giovanni v. United States Department of the Navy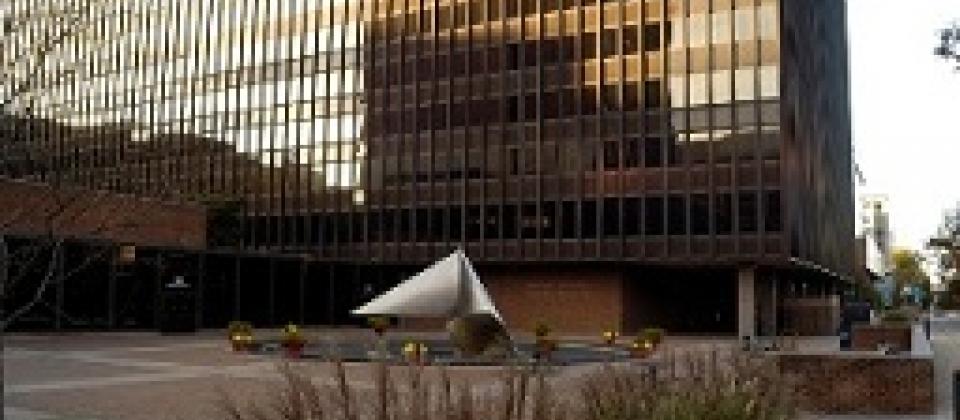 The Giovanni family and the Palmer family live in neighborhoods close to contaminated federal facilities that were owned and operated for decades by the United States Navy. The families filed separate suits in state court under the P... More... $0 (10-03-2018 - PA)


Carol Lee Walker v. Senior Deputy Brian T. Coffey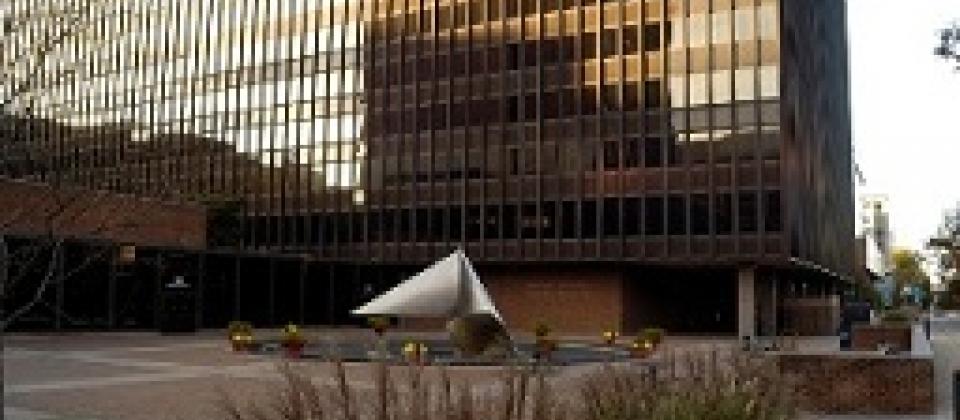 Appellant Carol Lee Walker commenced this action under 42 U.S.C. § 1983. She alleges that Appellees—a prosecutor and a special agent employed by the Pennsylvania Office of the Attorney General (OAG)—violated her Fourth Amendment right to ... More... $0 (09-24-2018 - Pa)


United States of America v. Dr. Michael Cash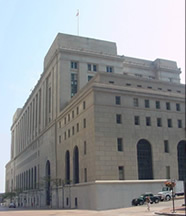 Western District of Pennsylvania Courthouse - Pittsburgh, Pennsylvania
Pittsburgh, PA - Suboxone Clinic Doctor Pleads Guilty to Unlawfully Dispensing Controlled Substances, Health Care Fraud

A prescribing physician with SKS Associates, an opioid treatment facility located in Johnstown, PA, guilty in federal court to charges of dispense and distribution of controlled substances, conspiracy to distribute controlled substances and health care fraud,.

D... More...

$0 (09-04-2018 - PA)


Ronald A. Cup v. AMPCO Pittsburgh Corporation, et al.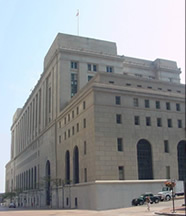 Western District of Pennsylvania Courthouse - Pittsburgh, Pennsylvania
This case involves a dispute over retiree healthcare benefits. Retired union member Ronald Cup and similarly situated retirees requested—and the District Court ordered—arbitration of the dispute under the Labor Management Relations Act (LMRA), 29 U.S.C. § 185. Ampco Pittsburgh Corporation, its subsidiary Akers National Roll Company, and Akers' health and welfare benefit plan (collectively, the Com... More...

$0 (09-04-2018 - PA)


Theodore Hayes and Aqeela Fogle v. Philip E. Harvey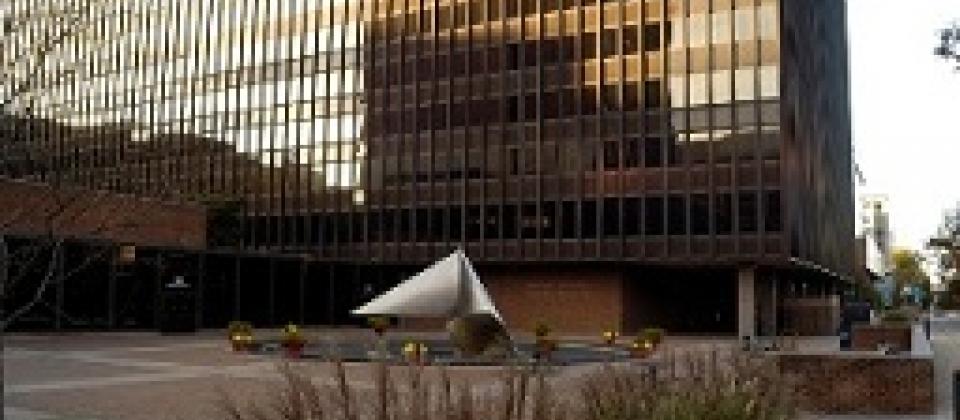 Eastern District of Pennsylvania Federal Courthouse - Philadelphia, Pennsylvania
The Hayes family receives enhanced voucher rental
assistance from the federal government, and a federal statute
provides that enhanced voucher holders "may elect to remain"
in their housing developments, even after their landlord has
opted out of the federal housing assistance program. 42 U.S.C.
§ 1437f(t)(1)(B). But the Hayes family's landlord, Appellee
Philip Harvey, cont... More...

$0 (09-04-2018 - PA)


Brandy Kane v. Shawn Barger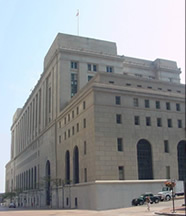 Western District of Pennsylvania Courthouse - Pittsburgh, Pennsylvania
On June 27, 2013, Brandy Kane went to the hospital and reported that she may have been the victim of a sexual assault. That night, Officer Shawn Barger of the Coraopolis Police Department went to the hospital to interview Kane regarding the possible assault. At that time, Kane says Barger told her to bring the clothes she wore during the alleged incident to him at the police station.
The next ... More...

$0 (08-23-2018 - PA)


UNITED STATES OF AMERICA v. DOMINIQUE JOHNSON
During the late spring and summer of 2009, Dominique Johnson participated in five bank robberies in the Philadelphia area. In early May, Johnson committed the first robbery by himself, carrying a BB gun. In late May, he committed the second robbery, again carrying a BB gun, but this time assisted by two others: Gregory Lawrence and Jerry Taylor. In June, Johnson bought a .40 caliber Glock pistol. ... More...

$0 (08-17-2018 - PA)


UNITED STATES OF AMERICA v. CHAKA FATTAH, SR., KAREN NICHOLAS, ROBERT BRAND, HERBERT VEDERMAN
During the 1980s and '90s, Fattah served in both houses of the Pennsylvania General Assembly, first as a member of the House of Representatives and later as a Senator. In 1995, Fattah was elected to the United States House of Representatives for Pennsylvania's Second Congressional District. In 2006, Fattah launched an unsuccessful run for Mayor of Philadelphia, setting in motion the events that wo... More...

$0 (08-16-2018 - PA)