Position: Member
TEL: 212-735-8754
FAX: 212-735-8708
Email: Click Here
Website: www.morrisoncohen.com
Admitted: New York. 1996
Law School: Fordham University School of Law, J.D., cum laude, 1996 Fordham Law Review
College: College of William & Mary, B.A., 1992
Birth Date and Place: 1997, New York; 2006, U.S. Court of Appeals, Second Circuit; 2007, U.S. Supreme Court; U.S. District Court, Southern District of New York
Practice Areas: Business Litigation; Financial Services Litigation; Securities Litigation; Partnership & Other Private Business Ownership Litigation; Bankruptcy & Restructuring
Additional Information: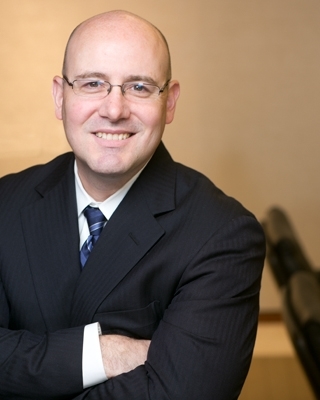 Terence is a Partner in the Firm's Business Litigation Department. Terry has over 16 years of experience representing financial and professional institutions, hedge funds, corporations, and senior business executives in a wide variety of securities and complex commercial litigation matters.
Terry's financial litigation expertise encompasses, among other things, derivative and direct litigation on behalf of private equity sponsors and other corporate clients, traditional securities and consumer class action litigation, and a broad spectrum of contractual and commercial litigation on behalf of clients in varying industries in federal and state courts across the country. By virtue of his frequent representation of financial and hedge fund clients, Mr. McLaughlin also has expertise advising clients in connection with disputes arising out of corporate insolvencies, both in court-supervised proceedings and out-of-court workouts alike.
Terry joined Morrison Cohen in 2012. Immediately prior to joining the Firm, Terry was a Partner in the Litigation Department at Willkie Farr & Gallagher LLP, where he began his career over sixteen years ago.
Recognition
Member, Fordham Law Review
Named as one of New York's Best Lawyers, 2013 Edition (Bankruptcy and Creditor Debtor Rights / Insolvency and Reorganization Law)
Representative Experience
•New York State Supreme Court, Commercial Division: Trial counsel to a leading global private equity firm in connection with direct and derivative claims brought by the minority shareholders of one of its portfolio companies challenging the decision to wind down the portfolio company after it failed to weather the economic downturn. Successfully defeated the minority shareholders' attempt to obtain preliminary injunctive relief and thereafter moved to dismiss the action, which positioned the client to resolve the matter on very favorable terms.
•Superior Court of New Jersey, Chancery Division: Co-counsel to nationally branded sporting goods retail chain in connection with contractual dispute with prominent real estate developer arising out of developer's assumption of ground lease and subsequent attempt to condition construction of the premises on tenant's acquiescence to material lease amendments.
•United States District Court, Southern District of New York: Co-counsel to major not-for-profit healthcare institution in connection with employment-related litigation and lead advisor to its executive and leadership boards in respect of issues implicating the structuring of relationships among the members of its branded healthcare system.
•United States District Court, Eastern District of New York: Co-counsel to major cable, internet and voice provider in connection with contractual dispute with putative class of subscribers seeking refunds for programming outage resulting from high-profile retransmission dispute with owners of the Fox Broadcasting Network.
•United States Bankruptcy Court, Southern District of New York: Lead litigation counsel to substantial hedge fund in connection with contractual dispute regarding satisfaction of closing conditions under $2.55 billion Equity Purchase Commitment Agreement. Successfully defended client against (among other things) contract counterparty's efforts to obtain specific performance.
•New York State Supreme Court, Monroe County (aff'd App. Div., 4th Dep't), New York State Supreme Court, Erie County: Lead litigation counsel to major "Big Box" retailer in connection with citizens group's efforts to thwart local development in two separate towns by alleging improprieties and illegalities in connection with zoning and planning board approval processes. Successfully obtained dismissal of both actions and successfully defended the dismissal on appeal to the Appellate Division, Fourth Department, in the one action in which the plaintiffs appealed.
•United States District Court, Middle District of North Carolina: Lead litigation counsel to Canadian pharmaceutical and medical device manufacturer and its U.S. affiliates in connection with (among other matters) contractual dispute involving former stockholders of acquisition target alleging breach of "earn-out" and "minimum commercialization" provisions in Merger Agreement and contractual dispute with manufacturer/licensor alleging breach of exclusive Licensing and Distribution Agreement.
•United States Bankruptcy Court, District of Delaware: Lead trial counsel to software-based speech transcription manufacturer in connection with trial challenging assignability of exclusive software license to potential competitors under the disputed terms of the license agreement.
•United States District Court, Southern District of New York: Co-counsel to the Multimedia Division of Bloomberg L.P. in connection with parallel employment-related disputes commenced in the United States and in the U.K. by a former senior executive alleging that the termination of his London-based employment was discriminatorily motivated based on his perceived disability and his sexual orientation.
•United States Bankruptcy Court, Eastern District of Virginia: Lead litigation counsel to one of the country's largest title insurance companies in connection with the wind -down and liquidation of the business and the corresponding dismantling of its internal legal department. Defended client in connection with litigated sale of substantially all of its assets. Assumed primary responsibility for the management of the client's then-extant corporate litigation portfolio (encompassing the full gamut from routine employment discrimination claims to highly complex disputes arising from prior corporate transactions and other commercial dealings) and, in that regard, supervised the activities of outside counsel throughout the country in a coordinated effort to resolve in excess of $2 billion in putative claims.
•United States Bankruptcy Court, Southern District of New York: Retained by former New York State Governor Mario M. Cuomo in connection with Mr. Cuomo's widely publicized retention to mediate the dispute between the SIPA Trustee of Bernard L. Madoff Investment Securities, LLC and the owners of the New York Mets.
•United States Bankruptcy Court, District of Delaware: Litigation counsel to major banking institution it its capacity as Indenture Trustee under Senior Notes Indenture in connection with contractual dispute with subordinated noteholders as to interpretation of certain language in the subordinated notes indenture excepting subordinated notes from mandatory subordination under certain prescribed conditions.