Position: Associate
TEL: 402-898-7000
FAX: 402-898-7130
Email: Click Here
Website: www.lpdbhlaw.com
Admitted: Nebraska Bar, 1996; U.S. District Court, District of Nebraska, 1996; Iowa Bar, 2006
Law School: University of Nebraska College of Law (J.D., 1996)
College: Colorado College (B.A., 1993)
Birth Date and Place:
Practice Areas: Civil Litigation, Insurance Defense
Additional Information: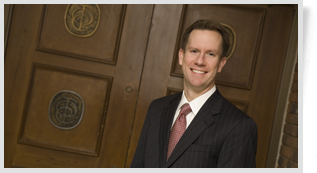 Mr. Krenzer's practice is dedicated to civil litigation, with an emphasis on all types of property and liability insurance claims, policy analysis, and interpretation. Mr. Krenzer also represents individuals and businesses in cases involving significant personal injury, property damage, and business losses, including claims of professional negligence, products liability, and liquor liability.
Mr. Krenzer has represented business and individual clients in all stages of litigation, mediation, and arbitration. After working in the litigation department of a national excess and surplus lines insurance company, he joined the firm in 2000. During his career, Mr. Krenzer has tried numerous cases to verdict before judges and juries in state and federal courts. He has participated in mediation of approximately 100 cases in jurisdictions across the United States, including Nebraska, Iowa, Florida, Pennsylvania, New Jersey, Kentucky, Wisconsin, Texas, and Georgia.
Examples of his experience include a settlement for the family of a 14-year old girl who died after she was prematurely discharged from a hospital emergency department. He obtained a dismissal for an Iowa business establishment sued after a patron was rendered a paraplegic by a drunk driver. He represented a party before the Nebraska Supreme Court that resulted in a decision cited by other courts across the country regarding insurance coverage for defective workmanship. He tried a case involving claims of equitable rescission and nuisance that resulted in a directed verdict in favor of his client.
Mr. Krenzer recently obtained a substantial recovery for a business damaged from a chemical explosion at a neighboring business. He successfully represented a homeowner in claims arising out of a propane explosion that caused catastrophic injuries to a plaintiff. After an insurance company wrongfully denied coverage to a business for a large judgment against it, he convinced the insurance company to reverse its position and pay the entire judgment. Mr. Krenzer has obtained numerous favorable verdicts in automobile accident cases, and defended trucking companies in claims involving catastrophic injuries and damages. He routinely advises insured persons and insurance companies on questions of insurance policy interpretation. He has also represented medical professionals before state licensing boards.
In all professional matters, he strives to maintain excellent communication with his clients in order to meet their goals in the most expeditious and cost-effective manner possible.
PROFESSIONAL & COMMUNITY ACTIVITIES
Defense Research Institute (Insurance Coverage and Trucking Law Committees) Nebraska State Bar Association Iowa State Bar Association Nebraska Association of Trial Attorneys Nebraska Defense Counsel Association (Board of Directors, 2008- ) Iowa Defense Counsel Association Omaha Bar Association Pottawattamie County Bar Association Nebraska Claims Association
Sunday School Teacher, Countryside Community Church Assistant Coach, For Pete Force Youth Basketball Assistant Coach, YMCA Soccer
Firm Members: Thomas Locher Amy Locher