Punitive Damages Law
Angela Roberson-King v. State of Louisiana Workforce Commission





Angela Roberson-King worked as a rehabilitation counselor at Louisiana Rehabilitation Services (LRS), a division of Louisiana's Office of Workforce Development. In 2014, she applied to become a district supervisor at LRS. She interviewed for the... More... $0 (09-25-2018 - LA)


George Alvarez v. The City of Brownsville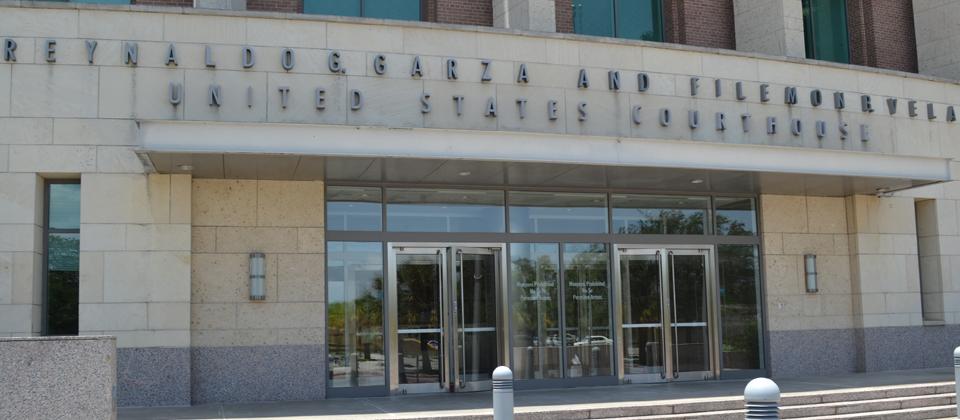 This case was reheard en banc after the Appellee, George Alvarez, had his $2.3 million judgment reversed and his claims against the City of Brownsville dismissed by a panel of this court. The en banc court has carefully considered two impo... More... $0 (09-25-2018 - TX)


Peggy Shumpert v. City of Tupelo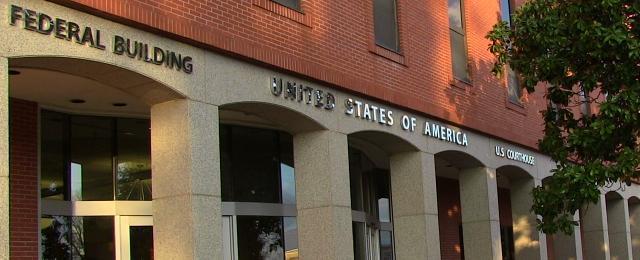 Plaintiffs-Appellants appeal the district court's grant of summary judgment dismissing their Fourth Amendment, 28 U.S.C. § 1983 excessive force and state law claims against Defendants-Appellees, the City of Tupelo and Officer Cook. Plaintiffs also appeal the district court... More... $0 (09-25-2018 - MS)


Amy Arlene Turner v. Seterus, Inc.
In this wrongful foreclosure case, plaintiffs Amy Arlene Turner and Joseph Zeleny
sought damages from defendant Seterus, Inc. (Seterus) on the theory that Seterus had
"frustrated [their] lawful attempt, pursuant to [Civil] Code [section] 2924c, to cure their
default more than five days prior to the noticed foreclosure sale." The trial court
sustained Seterus's demurrer to their thi... More...

$0 (09-25-2018 - CA)


Alain Ellis Living Trust v. Harvey D. Ellis Living Trust
MoreLaw Suites - Legal Suites and Virtual Offices



The Best Places In Downtown Tulsa To Practice Law



406 South Boulder and 625 South Denver - 582-3993





More... $0 (09-24-2018 - KS)


Steven Jacob Mitchell v. The State of Wyoming
Mr. Mitchell's criminal proceeding arose from his actions during a lengthy custody battle over his daughter, EP. The custody proceedings involved several jurisdictions and provide useful context here. The State of Montana established paternity and child support after EP's birth in 2010, but did not formally establish custody. The parties later moved to Wyoming where EP's mother, AP, commenced ... More...

$0 (09-24-2018 - KS)


Carol Lee Walker v. Senior Deputy Brian T. Coffey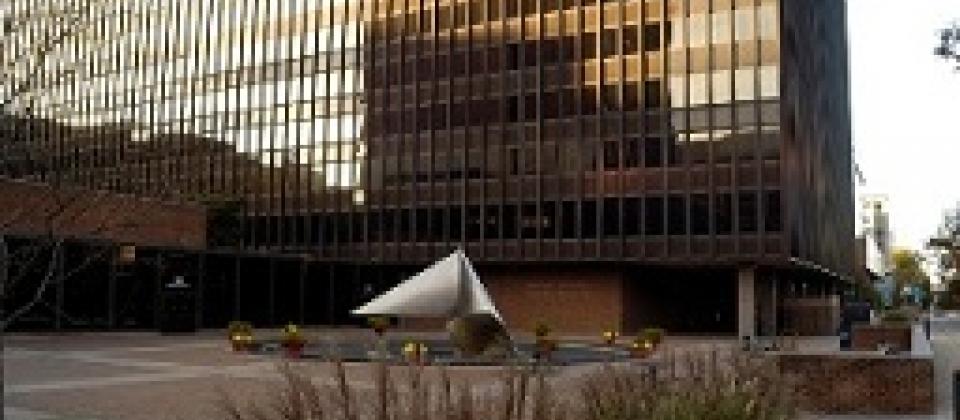 Appellant Carol Lee Walker commenced this action under 42 U.S.C. § 1983. She alleges that Appellees—a prosecutor and a special agent employed by the Pennsylvania Office of the Attorney General (OAG)—violated her Fourth Amendment right to ... More... $0 (09-24-2018 - Pa)


Jessica Ayon v. Esquire Deposition Solutions, LLC




Plaintiff Jessica Ayon appeals from an adverse summary judgment in a
personal injury case. Late one evening in May 2013, Brittini Zuppardo was driving home
from her boyfriend's house while talking on the phone with Michelle Halkett. Zuppardo
was defendant Esquire Depositi... More... $0 (09-24-2018 - CA)


Salvatore Cappetta v. Commissioners of Social Security Administration

2 In 2009, an anonymous tipster reported to the Social Security
3 Administration (SSA) that petitioner Salvatore Cappetta was working
4 and earning substantial sums while receiving Social Security
5 di... More... $0 (09-23-2018 - CT)


Jeffrey Koeppel v. Valencia College




Accused robbers, rapists, and murderers have statutory and constitutional rights. So does a college student who is accused of stalking and sexually harassing another student. The question in this case is whether Valencia College violated Jeffrey Koeppel's statutory or constit... More... $0 (09-23-2018 - FL)


Jpay, Inc. v. Cynthai Kobel, Shalanda Houston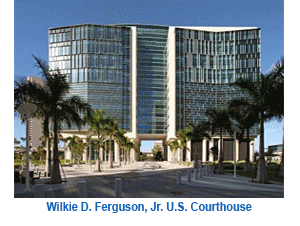 At issue today is a question at the intersection of arbitration and class action jurisprudence, a question that has been expressly left open by the Supreme Court and which comes to this Circuit as a matter of first impression. The parties agree that their disputes will ... More... $0 (09-23-2018 - FL)


Francis A. Bottini, Jr. v. City of San Diego
Office of the City Attorney, Mara W. Elliott, City Attorney, and Carmen A.
Brock, Deputy City Attorney, for Defendants and Appellants.
Francis A. Bottini, Jr., Nina M. Bottini, and the Bernate Ticino Trust dated March
9, 2009, Trust 3 (the Bottinis) applied to the City of San Diego for a coastal development
permit (CDP) to construct a single-family home on a vacant lot in La Jolla.... More...

$0 (09-21-2018 - CA)


Dr. Reinhold Munker v. Board of Supervisors of Louisiana State University System
The plaintiff, Dr. Reinhold Munker, was a tenured professor of medicine at Louisiana State University Medical Center in Shreveport, Louisiana. He was officially employed by the defendant, Board of Supervisors of Louisiana State University System ("the Board"). 1 The plaintiff was a professor/researcher in the field of hematology and oncology. On the morning of August 18, 2015, the departme... More...

$0 (09-20-2018 - LA)


Joseph Delmarco Carter v. The State of Texas
When the State called K.B. to testify, crying was heard outside the courtroom door.
The court immediately granted the parties' request to meet in chambers to discuss what
had happened. In chambers, the State explained that when the courtroom door was
opened for K.B. to enter from the hallway, K.B. saw Carter and started crying and
hyperventilating. According to the State, K.... More...

$0 (09-20-2018 - TX)


Rosa Spears v. The State of Texas MoreLaw Suites - The Best Place In Tulsa To Practice Law
While Spears was driving her Toyota Tundra in Lewisville, Texas, sometime
between 11:00 and 11:30 p.m. on Friday, April 22, 2016, she drove off the road and
struck a utility pole. The pole broke, and the power in the surrounding area went out.
The impact caused the pickup's airbags to deploy and caused major damage to the
vehicle. After impact, Spears drove 472 feet and park... More...

$0 (09-19-2018 - TX)


DONNA FOX, as Personal Representative of Ronald J. Fox, Deceased v. JAMES R. MIZE and VAN EATON READY MIX, INC. and FEDERATED MUTUAL INSURANCE COMPANY Sooner Cannabis Consultants Click Here For Expert Help 918-960-5038
This cause arises from a motor vehicle accident between Ronald J. Fox and James R. Mize that occurred on July 29, 2015, near Sunnylane Road and Indian Hills Road in Norman, Oklahoma. Mr. Mize was traveling northbound on Sunnylane Road in a tractor-trailer owned by his employer, Van Eaton Ready Mix, Inc., when he made a left turn onto Van Eaton's property. According to the traffic collision report,... More...

$0 (09-19-2018 - OK)


KAYLA FLUTH v. SCHOENFELDER CONSTRUCTION, INC. and LARRY WEISSER MoreLaw Suites - The Best Place In Tulsa To Practice Law
On June 3, 2012, a disgruntled tenant set off a gas explosion in the basement of one of Weisser's Mitchell, South Dakota rental properties. The explosion lifted the house off its foundation and caused extensive damage to the interior. After visiting the site, Weisser contacted Schoenfelder to demolish the home and grade the property to normal elevation. [¶3.] Shortly after Schoenfelder began te... More...

$0 (09-19-2018 - SD)


United States of America v. Paras Jha, Josiah White and Dalton Norman District of Alaska Federal Courthouse - Anchorage, Alaska
Anchorage, AK - Hackers' Cooperation with FBI Leads to Substantial Assistance in Other Complex Cybercrime Investigations

Defendants Responsible for Creating the "Mirai" and Clickfraud Botnets Continue to Assist FBI as Part of their Sentencing

Three defendants have been sentenced for their roles in creating and operating two botnets, which targeted "Internet of Things" (IoT) devic... More...

$0 (09-19-2018 - AK)


Alec Marsh v. J. Alexander's, L.L.C. District of Arizona Federal Courthouse - Phoenix, Arizona
Congress enacted the Fair Labor Standards Act ("FLSA") in 1938 in response to a national concern that the price of American development was the exploitation of an entire class of low-income workers. President Roosevelt, who pushed for fair labor legislation, famously declared: "The test of our progress is not whether we add more to the abundance of those who have much; it is whether we provide eno... More...

$0 (09-19-2018 - AZ)


Guadalupe A. Ontiveros v. Kent Constable
Guadalupe Ontiveros, as the minority shareholder in Omega Electric, Inc.
(Omega), sued majority shareholder Kent Constable, his wife (Karen Constable), and
Omega,1 asserting direct and derivative claims arising from a dispute over management
of Omega and its assets. In response to Ontiveros's claim of involuntary dissolution of
Omega, Appellants filed a motion to stay proceedings ... More...

$0 (09-19-2018 - CA)


STATE OF NEW MEXICO v. JEANNE ROEPER, a/k/a JEANNA ROEPER MORELAW Legal Services Marketing Your Source For Marketing Your Firm Nationwide . Completely Free Marketing If It Does Not Work.
Defendant is the mother of three children, including fifteen-year-old J.M. 15 (Son). Son had a history of behavioral problems and had been diagnosed with 16 Attention Deficit Hyperactivity Disorder (ADHD). Defendant also cares for her 17 younger son, who is deaf and suffers from autism and Down syndrome. Along with 18 her own three children, Defendant also cares for her grandchild. 19 ... More...

$0 (09-18-2018 - NM)


Nicholas Sampson v. Investigator William Lambert District of Nebraska Federal Courthouse - Omaha, Nebraska
St. Paul Fire and Marine Insurance Co. ("St. Paul Insurance") appeals the
district court's grant of summary judgment to Matthew Livers and Nicholas Sampson.
Chief Judge Smith and Judge Colloton file this * opinion pursuant to 8th Cir.
Rule 47E.
-4-
The court concluded that St. Paul Insurance had a duty under its coverage policy to
indemnify David Kofoed for intentional acts... More...

$0 (09-18-2018 - NE)


Joe R. Whatley v. Canadian Pacific Railway Company District of North Dakota Federal Courthouse - Bismarck, North Dakota Morelaw Internet Marketing National Find A Lawyer Directory 888-354-4529
Joe Whatley, Trustee of the wrongful death claimants' trust (WD Trust),appeals the district court's order finding that his claim under the CarmackAmendment, 49 U.S.C. § 11706, against Canadian Pacific Railway was untimely. Wereverse and remand for further proceedings.
I.BACKGROUND
On June 29, 2013, a train carrying crude oil left New Town, North Dakota,destined for an oil refinery near Sai... More...

$0 (09-18-2018 - ND)


Shonda Martin v. Milwaukee County Eastern District of Wisconsin Federal Courthouse - Milwaukee, Wisconsin
Milwaukee County ("County") hired Xavier Thicklen in late 2012 to work as a corrections officer in its jail. County has a zero-tolerance policy forbidding corrections officers from having any sexual
contact with inmates. County repeatedly instructed Thicklen not to engage in any such contact and trained him to avoid it. Thicklen gave answers to quizzes indicating he understood the training. Bu... More...

$0 (09-17-2018 - WI)


Kashiya Nwanguma v. Donald J. Trump Western District of Kentucky Federal Courthouse - Louisville, Kentucky
Plaintiffs participated in a Trump for President campaign rally in Louisville in March 2016 . . . with the purpose of protesting. Perceived to be disruptive, they were unceremoniously ushered out after then-candidate Donald J. Trump said, "Get 'em out of here." Plaintiffs were pushed and shoved by members of the audience as they made their exit and now seek damages from Trump alleging his actions ... More...

$0 (09-17-2018 - kY)


Next Page