Products Liability Law
State of Tennessee v. Gordon Scot Katz


The night of July 25, 2015, and early the morning of July 26, 2015, the defendant and Bruce McCullough were drinking together at Throttle Down, a bar in Oak Ridge, Tennessee owned by Larry Dodson. Approximately seventy-five people ... More... $0 (10-06-2018 - TN)


Oscar Ruiz v. Musclewood Investment Properties, LLC
Plaintiff Oscar Ruiz is a disabled person who uses a guide
dog. He alleged that defendants Edward Lopez and Musclewood
Investment Properties, LLC (Musclewood)1 violated his rights
under the Disabled Persons Act (Civ. Code, § 54 et seq.) (DPA),
2
by allowing their guard dog to interfere with and attack his guide
dog. Plaintiff contends the trial court erred by sustaining aMore...

$0 (10-06-2018 - CA)


BASS WEBB V. COMMONWEALTH OF KENTUCKY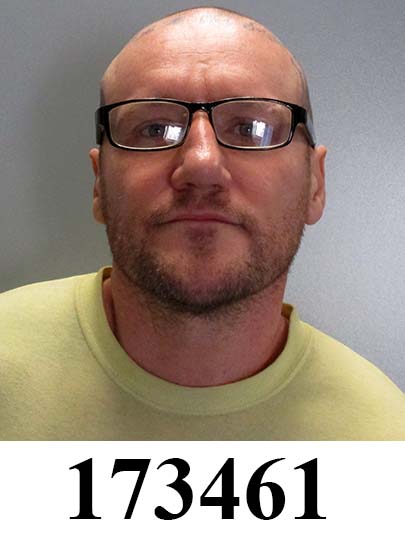 Vaughn and Webb were in a relationship. On December 19, 2003, they
were with John French, Webb's first cousin, and Krista Bussell, French's
girlfriend. The two couples were partying at French's home but decided that
each couple needed... More... $0 (10-05-2018 - KY)


Employees' Retirement System of the State of Hawaii v. Whole Foods Market, Inc.





Whole Foods Market, Inc.—an international grocery-store chain specializing in organic products—recently ran into trouble with several state and local consumer-protection agencies for weights-and-measures violations. On multiple occasions, Whole Foods admitted to mislabeling prepa... More... $0 (10-05-2018 - TX)


Richard Hamilton v. Lowe's Home Center, LLC
Indianapolis, IN - Richard Hamilton sued Lowe's Home Center, LLC on a negligence theory. (Premises Liability)

Plaintiff's case was filed in the Circuit Court, Monroe County, Indiana and was removed to the federal court.... More...

$0 (10-04-2018 - IN)


Certified Tire and Service Centers Wage and Hour Cases
This is an appeal in a certified wage and hour class action following a judgment
after a bench trial in favor of defendants Certified Tire and Services Centers, Inc.
(Certified Tire) and Barrett Business Services. Inc. (collectively defendants). Plaintiffs
contend that Certified Tire violated the applicable minimum wage and rest period
requirements by implementing a compensation pr... More...

$0 (10-04-2018 - CA)


Alex Cheveldave v. Tri Palms Unified Owners Association
Tri Palms Unified Owners Association (the Association) is a group of
homeowners in the Tri-Palms Estates.
There is a recreation facility adjacent to the TriPalms
Estates, and homeowners pay a fee for that recreation facility. In 2014, in
bankruptcy proceedings, Kort & Scott Financial Group, LLC (K&S) was the successful
bidder on the recreation facility. The Association entered... More...

$0 (10-04-2018 - CA)


United States ex rel. Daniel Sypula v. AmerisourceBergen Corp.
Brooklyn, NY AmerisourceBergen Corp. To Pay $625 Million To Settle Civil Fraud Allegations Resulting From Its Repackaging And Sale Of Adulterated Drugs And Unapproved New Drugs, Double Billing And Providing Kickbacks

Settlement Resolves Federal and State False Claims Act Claims Arising from ABC's Operation of a Sham Pharmacy that Illegally Repackaged Injectable Drugs Under Insanitary Cond... More...

$625000000 (10-03-2018 - NY)


Peter Humphrey v. Glaxosmithkline, PLC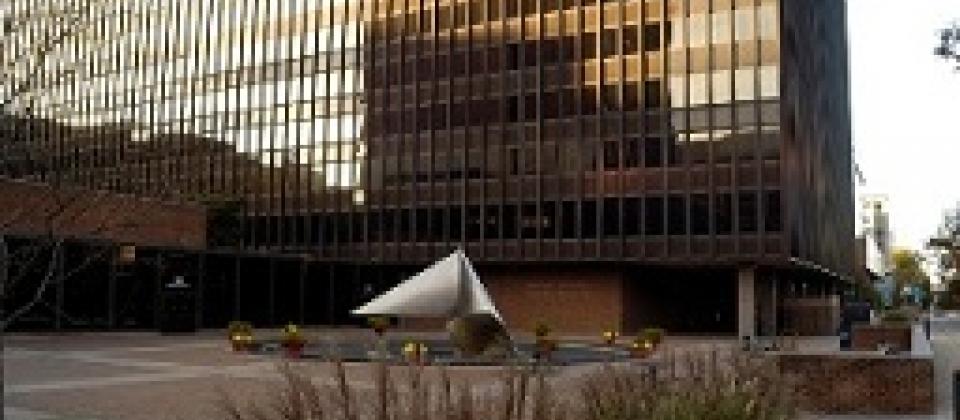 Section 1964(c) of the Racketeer Influenced and
Corrupt Organizations Act ("RICO"), 18 U.S.C. §§ 1961–
1968, creates a private right of action for a plaintiff that "is
injured in his [or her] business or property" as a result ... More... $0 (10-03-2018 - PA)


Michael Sauers v. Borough of Nesquehoning





This case arises out of a tragic car accident that injured Michael Sauers and killed his wife. The crash resulted from the criminally reckless driving of police officer Stephen Homanko. Sauers later brought this suit against Homanko and ot... More... $0 (10-03-2018 - )


Kristen Giovanni v. United States Department of the Navy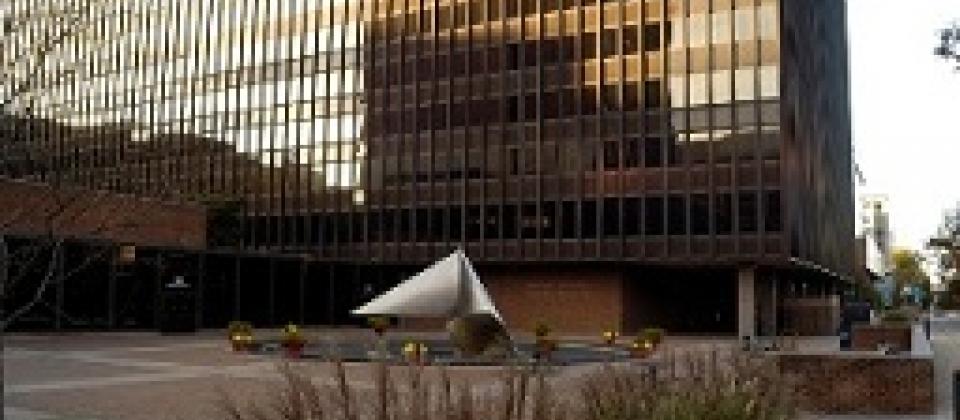 The Giovanni family and the Palmer family live in neighborhoods close to contaminated federal facilities that were owned and operated for decades by the United States Navy. The families filed separate suits in state court under the P... More... $0 (10-03-2018 - PA)


Valentin Tapia v. Blch 3rd Ave, LLC d/b/a Brick Lane Curry House





14 Plaintiffs‐Appellants Valentin Tapia, Romulo Ricano Balderas, and Eufemia
15 Castillo (collectively, "Appellants") are former employees of Brick Lane Curry
16 House, a Manhattan restaurant. The res... More... $0 (10-03-2018 - NY)


Manny Villanueva v. Fidelity National Title Company
In their first appeal (case No. H041870), both plaintiff Manny Villanueva,
individually and as class representative, and defendant Fidelity National Title Company
(Fidelity) appeal from a judgment following a bench trial in this class action lawsuit
alleging violations of the Unfair Competition Law (UCL) (Bus. & Prof. Code, §§ 17200
et seq.). Villanueva and the class (jointly Plain... More...

$0 (10-03-2018 - CA)


Donna Fox v. James R. Mize and Van Eaton Ready Mix, Inc.
¶1 This cause arises from a motor vehicle accident between Ronald J. Fox and James R. Mize that occurred on July 29, 2015, near Sunnylane Road and Indian Hills Road in Norman, Oklahoma. Mr. Mize was traveling northbound on Sunnylane Road in a tractor-trailer owned by his employer, Van Eaton Ready Mix, Inc., when he made a left turn onto Van Eaton's property. According to the traffic collision repo... More...

$0 (10-02-2018 - OK)


In the Matter of the Equalization Appeal of COFFEYVILLE RESOURCES NITROGEN FERTILIZERS, L.L.C., for the Year 2008 in Montgomery County, Kansas.





CRNF and the County dispute how 699 of CRNF's assets should be classified for taxation purposes. This is the second time the case has appeared before us. In the parties' first appeal, this court provided the underlying facts of the case. In re Equalization Ap... More... $0 (10-02-2018 - KS)


Richard L. Fowler v. Caliber Homes Loans, Inc.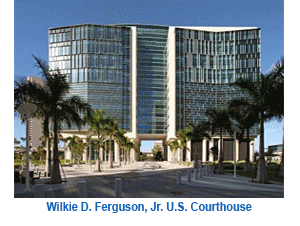 When an individual takes out a mortgage, he or she secures the loan with real property. To protect its security interest, lenders usually require borrowers to maintain hazard insurance in an amount that is at least equal to the loan's unpaid principal balance. Should a ... More... $0 (10-02-2018 - FL)


J.W. v. Birmingham Board of Education




Student Resource Officers employed by the Birmingham Police Department and stationed at schools have the authority to use Freeze +P, an incapacitating chemical spray, on students under certain circumstances. A number of Birmingham high school students who were sprayed with or exposed to Fr... More... $0 (10-02-2018 - AL)


Brenda Smelter v. Southern Home Care Services, Inc. d/b/a Rescare Homecare





Brenda Smelter, a black woman, was hired by Southern Home Care Services, Inc. d/b/a/ ResCare Homecare as a Customer Service Supervisor. She was the only black person who worked in her office, and she oft... More... $0 (10-02-2018 - GA)


Marco Antonio Atempa v. Paolo Pedrazzani
Labor Code section 558,1 subdivision (a) provides that an employer "or other
person acting on behalf of an employer" who violates or causes a violation of the state's
applicable overtime laws shall be subject to a civil penalty. Similarly, section 1197.1,
subdivision (a) provides that an employer "or other person acting either individually or as
an officer, agent, or employee of an... More...

$0 (10-02-2018 - )


Eileen Sutherland v. Rib Country Grill, LLC
Asheville, NC - Eileen Sutherland sued Rib Country Grill, LLC on a negligence theory (premises liability).





Morelaw Receptionist Services
National VOIP Servic... More... $1 (10-01-2018 - NC)


State of Oklahoma v. Randall Lynn Bivins
Tulsa, OK - The State of Oklahoma charged Randall Lynn Bivins with:

Count # 1. Count as Filed: OPJ, INTIMIDATION OF WITNESS, in violation of 21 O.S. 455 B
Date of Offense: 10/10/2017
Party Name Disposition Information
BIVINS, RANDALL LYNN Disposed: CONVICTION, 10/01/2018. Guilty Plea
Count as Disposed: INTIMIDATION OF WITNESS(OPJ)
Violation of 21 O.S. 455 B
Co... More...

$0 (10-01-2018 - OK)


Tapia v. Blch 3rd Ave LLC






Plaintiffs‐Appellants Valentin Tapia, Romulo Ricano Balderas, and Eufemia 14
Castillo (collectiv... More... $0 (10-01-2018 - NY)


PRESBYTERIAN CHURCH (U.S.A.) V. HON. BRIAN C. EDWARDS, JUDGE AND REV. ERIC HOEY






The Presbyterian Ministry Agency (PMA) hired Reverend Eric Hoey as the
Director of Evangelism and Church Growth. During his tenure in that
position, Hoey acted with other ministers to incorporate an entity separat... More... $0 (10-01-2018 - KY)


Bunzl Distribution USA, Inc. v. Franchise Tax Board
Plaintiff Bunzl Distribution USA, Inc. (Bunzl), a multinational entity comprised of
numerous subsidiary corporations and limited liability companies (LLC), appeals from
the trial court's judgment upholding defendant Franchise Tax Board's (FTB)
determination that Bunzl owed $1,403,595 in taxes to the State of California for the
year 2005 under the Uniform Division of Income for Tax ... More...

$0 (10-01-2018 - CA)


United States of America v. Lending Club Corporation of San Francisco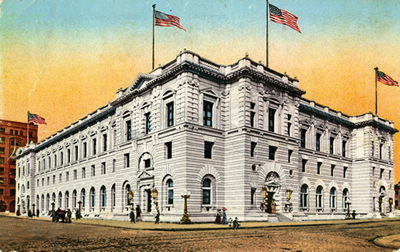 San Francisco, CA - Lending Club Agrees To Pay $2 Million Penalty To Resolve Investigation Into Its Lending Practices

Peer-to-peer lending company LendingClub Corporation of San Francisco, Calif., has agreed to pay a civil penalty of $2 million to resolve allegations that it viol... More... $2000000 (09-30-2018 - CA)


Next Page