Interference With Economic Relation Law
In the Matter of the Equalization Appeal of COFFEYVILLE RESOURCES NITROGEN FERTILIZERS, L.L.C., for the Year 2008 in Montgomery County, Kansas.





CRNF and the County dispute how 699 of CRNF's assets should be classified for taxation purposes. This is the second time the case has appeared before us. In the parties' first appeal, this court provided the underlying facts of the case. In re Equalization Ap... More... $0 (10-02-2018 - KS)


Steven Jacob Mitchell V. The State of Wyoming
Wyoming Supreme Court





Mr. Mitchell's criminal proceeding arose from his actions during a lengthy custody battle over his daughter, EP. The custody proceedings involved several jurisdictions a... More... $0 (10-02-2018 - WY)


United States of America v. Richard Lee Graham





Montgomery, AL - Birmingham-Area Businessman Convicted of Trying to Pay His $3.6 Million Tax Debt with Fictitious Instrument

Richard Lee Graham, 55, of Gardendale, Alabama, was found guilty on September 11, 2018 for passing a fictitious instrument and obstructing the adminis... More... $0 (10-02-2018 - AL)


Richard L. Fowler v. Caliber Homes Loans, Inc.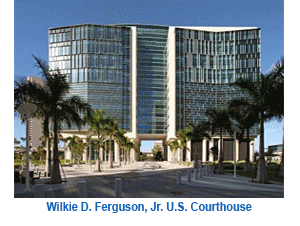 When an individual takes out a mortgage, he or she secures the loan with real property. To protect its security interest, lenders usually require borrowers to maintain hazard insurance in an amount that is at least equal to the loan's unpaid principal balance. Should a ... More... $0 (10-02-2018 - FL)


Brenda Smelter v. Southern Home Care Services, Inc. d/b/a Rescare Homecare





Brenda Smelter, a black woman, was hired by Southern Home Care Services, Inc. d/b/a/ ResCare Homecare as a Customer Service Supervisor. She was the only black person who worked in her office, and she oft... More... $0 (10-02-2018 - GA)


Andrea Gogel v. Kia Motors Manufacturing of Georgia, Inc.





Before she was fired in 2011, Andrea Gogel was the manager of the Team Relations Department of Kia Motors Manufacturing of Georgia, Inc., a subsidiary of the Korean Kia Motors Corporation. During her time at Kia, Ms. Gogel heard many complaints about how women and Americans were treat... More... $0 (10-02-2018 - GA)


Eddie I. Sierra v. City of Hallandale Beach, Florida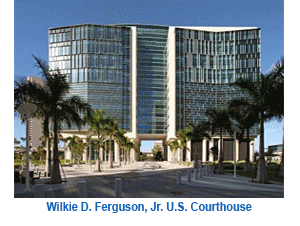 This case asks us to decide 1) whether the Twenty-First Century Communications and Video Accessibility Act of 2010 creates an administrative Case: 18-10740 Date Filed: 09/27/2018 Page: 1 of 19
2
exhaustion requirement that must be satisfied as a prerequisite to ... More... $0 (10-02-2018 - FL)


CITY OF ALBUQUERQUE A municipal corporation v. SMP PROPERTIES, LLC. and R. MICHAEL PACK






{2} We refer to the property in question as the Hawkins Property, which is 1

owned by SMP Properties, LLC (SMP) and Michael Pack, the owner and manager 2

of SMP (collectively, Defendants). The undisputed facts are as fol... More... $0 (10-01-2018 - NM)


ALEJANDRO MISAEL MELENDEZ SARAVIA v. ATTORNEY GENERAL UNITED STATES OF AMERICA





Saravia is a native and citizen of El Salvador. In about 1996, when Saravia was five, his mother left for the United States for economic reasons. After this, he lived with his father.

A. Saravia's Encounters with MS-13
In 2005, members ... More... $0 (10-01-2018 - )


JAMES LANG V. COMMONWEALTH OF KENTUCKY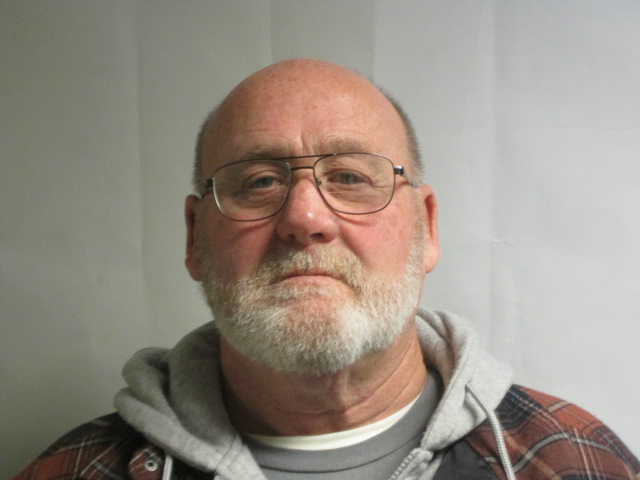 A circuit court jury convicted James Ellis Lang of first-degree robbery
and fixed punishment for that crime at twenty years' imprisonment. Lang then
pleaded guilty to the additional charge of being a first-degree persistent felony
off... More... $0 (10-01-2018 - KY)


WILLIAM TRUSS V. COMMONWEALTH OF KENTUCKY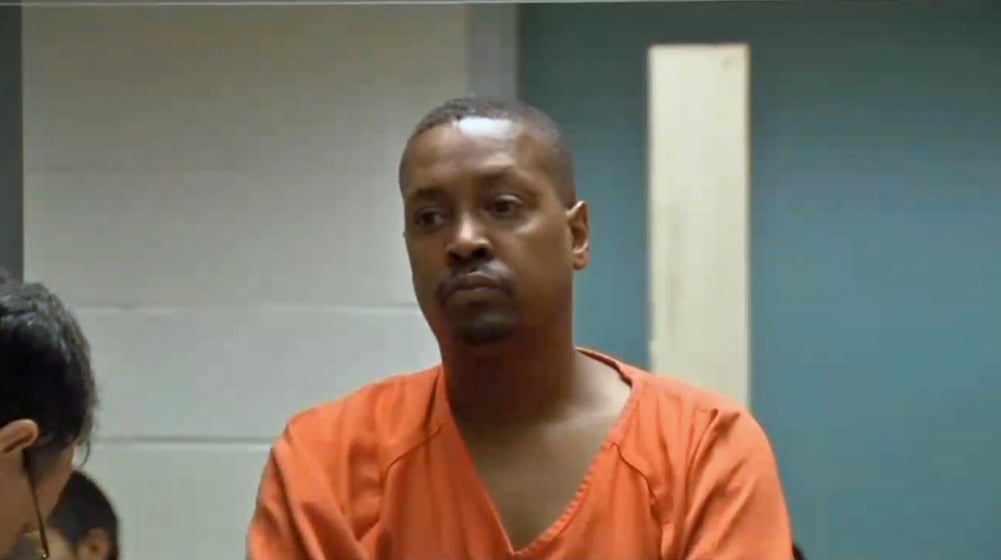 A Jefferson Circuit Court jury convicted Appellant, William Truss, of two
counts of murder. In accordance with the juiy's recommendation. Truss was
sentenced to life without... More... $0 (10-01-2018 - KY)


United States of America v. Jamaryus Moore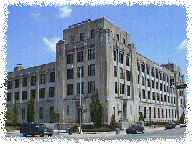 Wichita, KS - Park City Man Pleads Guilty To Brandishing Gun During Robbery

A Wichita man pleaded guilty to brandishing a gun during a robbery at a local credit union, U.S. Attorney Stephen McAllister said.

Mack W. Colvin, Jr., 32, Park City, Kan., pleaded guilty t... More... $0 (10-01-2018 - KS)


Bunzl Distribution USA, Inc. v. Franchise Tax Board
Plaintiff Bunzl Distribution USA, Inc. (Bunzl), a multinational entity comprised of
numerous subsidiary corporations and limited liability companies (LLC), appeals from
the trial court's judgment upholding defendant Franchise Tax Board's (FTB)
determination that Bunzl owed $1,403,595 in taxes to the State of California for the
year 2005 under the Uniform Division of Income for Tax ... More...

$0 (10-01-2018 - CA)


DAYMOND L. MALONE V. COMMONWEALTH OF KENTUCKY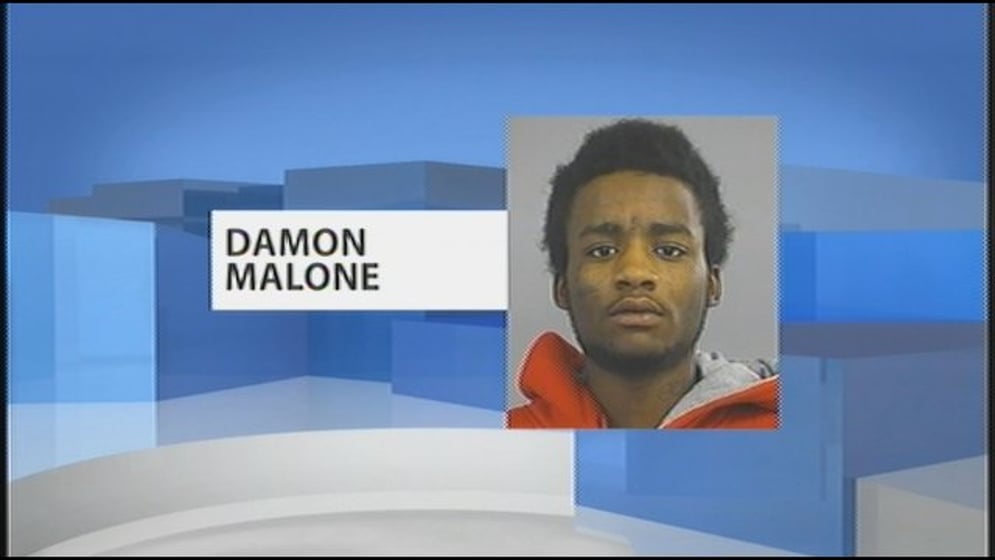 A circuit court jury found Daymond Malone guilty of kidnapping with
serious physical injuiy, assault under extreme emotional disturbance, first-
degree fleeing or evading, second-degree fleeing or evad... More... $0 (09-30-2018 - OH)


American Freedom Defense Initiative v. King County





King County provides public transportation in the greater
Seattle metropolitan area. The County finances its transit
operations in part by selling advertising space on the exterior
of buses. Although many municipalities restrict advertising
t... More... $0 (09-30-2018 - WA)


Khalda Jabo v. YMCA of San Diego County
Defendant and respondent YMCA of San Diego County (Respondent or the
YMCA) provides a number of automatic external defibrillators (AEDs) on its premises,
for the emergency use of its members, employees and users of the premises. (Health &
2
Saf. Code,1 § 1797.196, subd. (b) [regulatory scheme when AEDs are provided on
premises].) Plaintiffs and appellants are the Jabo family, ... More...

$0 (09-30-2018 - CA)


STATE OF OHIO v. JOSEPH BENNETT
MoreLaw Receptionist Services
Never Miss Another Call With MoreLaw's

Receptionists Answering Your Calls

After police recovered a stolen trailer on Mr. Bennett's property, the Grand Jury
indict... More... $0 (09-29-2018 - OH)


Bunzl Distribution USA, Inc. v. Franchise Tax Board
Plaintiff Bunzl Distribution USA, Inc. (Bunzl), a multinational entity comprised of
numerous subsidiary corporations and limited liability companies (LLC), appeals from
the trial court's judgment upholding defendant Franchise Tax Board's (FTB)
determination that Bunzl owed $1,403,595 in taxes to the State of California for the
year 2005 under the Uniform Division of Income for Tax ... More...

$0 (09-29-2018 - )


STATE OF OHIO v. DONALD WAYNE HARRIGAN




Defendant-appellant, Donald Harrigan, appeals from a Belmont County Common Pleas Court judgment sentencing him to a total of 132 years in prison after a jury convicted him of robbery, four counts of kidnapping, and eight repeat-violent offender specifications. {¶2}... More... $0 (09-28-2018 - OH)


Alejandro Lupian v. Joseph Cory Holdings, LLC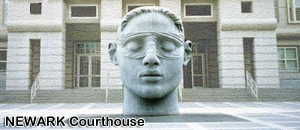 Alejandro Lupian, Juan Lupian, Isaias Luna, Jose
Reyes, and Efrain Lucatero (collectively, "the Drivers") are
professional delivery drivers who separately contracted to
provide equipment and services to Joseph Cory Holdings LLC
("Joseph Cory"), a motor carrier and... More... $0 (09-27-2018 - NJ)


STATE OF OHIO v. MICHAEL D. ROPP




Defendant-appellant Michael Duane Ropp appeals his conviction and
sentence for one count of aggravated possession of drugs, in violation of R.C.
2925.11(A)(C)(1)(b), a felony of the third degree; one count of tampering with evidence,
in violation of R... More... $0 (09-27-2018 - OH)


STATE OF OHIO v. GERALD PENDERGRASS




On August 4, 2016, a Montgomery County Grand jury issued an indictment
against Pendergrass in Case No. 2016 CR 02355. The indictment charged him with two
counts of unlawful sexual conduct with a minor, fourth degree felonies pursuant to R.C.
2907.04(A... More... $0 (09-27-2018 - OH)


STATE OF OHIO vs. JARVIS BARNES





The Springfield Township Police were dispatched to a WesBanco
branch to respond to a call about a man trying to pass a bad check. The police
detained the man, Antonio Johnson, who told them t... More... $0 (09-27-2018 - OH)


United States of America v. Robert Pizarro and Juan Rivera




New York, NY - Robert Pizarro And Juan Rivera Convicted Of Kidnapping And Murdering Federal Cooperating Witness

ROBERT PIZARRO and JUAN RIVERA were convicted of murdering a witness to prevent reporting to law ... More... $0 (09-27-2018 - )


Teresa Martine v. Heavenly Valley Limited Partnership
Plaintiff Teresa Martine (Martine) hurt her knee while skiing at Heavenly Valley
Ski Resort and was being helped down the mountain by a ski patrolman when the rescue
sled in which she was riding went out of control and hit a tree. Martine sued resort owner
Heavenly Valley Limited Partnership (Heavenly) for negligence and for damages arising
from her injuries.

Heavenly move... More...

$0 (09-27-2018 - CA)


Next Page