Franchise Law
Ronald D. Mass v. Franchise Tax Board




Ronald D. and Pamela S. Mass (Taxpayers) bought shares
in a company that invests in government bonds. They received
dividends derived from interest on those bonds. Because the
Ca... More... $0 (08-19-2019 - CA)


KDL, INC. v. SINGH, LLC, SWARNJIT SINGH, and SURINDER PAL SINGH and KARAN GAMBHIR and KHAWAR ALI

MoreLaw Virtual Receptionists
Never Miss Another Call
Don't Wait - Call 918-582-6422 Today!







On January 28, 2015, KDL petitioned the district court for damages against the Sing... More... $0 (08-09-2019 - KS)


United States of America v. Jeffrey Morrow, Richard M. Owens and Global Gold Exchange, LLC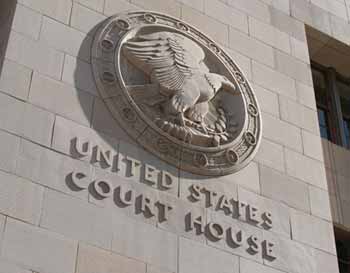 San Diego, CA - Managers of Local Gold Dealer Plead Guilty to Money Laundering

Global Gold Exchange, LLC and its managers, Jeffrey Morrow and Richard M. Owen, pleaded guilty to multiple financial crimes, admitting that they laundered money t... More... $0 (08-06-2019 - CA)


Oxford Preparatory Academy v. Chino Valley Unified School District
This appeal arising from a mandamus action in the superior court presents novel
issues regarding the proper scope of judicial review of a school district's decision to deny
a petition to renew a charter school. Below, the trial court concluded it had to apply an
extremely deferential standard of review because it believed the governing board of the
Chino Valley Unified School Distr... More...

$0 (07-14-2019 - CA)


Dungie Booker v. Franchise Management Investors U.S., LLC

MoreLaw Virtual Receptionists
Never Miss Another Call
Don't Wait - Call 918-582-6422 Today!








Jackson, MS - Dungie Booker sued Franchise Management Investors U.S., LLC on a... More... $1 (07-02-2019 - MS)


Sweetwater Union High School District v. Julian Union Elementary School District

MoreLaw Virtual Receptionists
Never Miss Another Call
Don't Wait - Call 918-582-6422 Today!







Julian Union Elementary School District (Julian) and Diego Plus Education
Corpo... More... $0 (06-29-2019 - CA)


Glenn L. Moss v. Dale Duncan

MoreLaw Virtual Receptionists
Never Miss Another Call
Don't Wait - Call 918-582-6422 Today!








Plaintiffs and appellants Glenn L. Moss, Jeri C. Moss, and Moss Bros. Auto
... More... $0 (06-24-2019 - CA)


Boatworks, LLC v. City of Alameda

MoreLaw Virtual Receptionists
A Receptionist for Less Than a Dollar an Hour




The Mitigation Fee Act (Gov. Code, § 66000 et seq.)
authorizes local agencies to
impose fees on a d... More... $0 (05-28-2019 - CA)


Tobias Kahan v. City of Richmond
Tobias Kahan purchased property in Richmond, California at a foreclosure sale.
Shortly before the sale, the City of Richmond (City) had recorded a "special assessment"
lien against the property for unpaid garbage collection fees, pursuant to a municipal
ordinance. When Kahan later sold the property, he had to pay the delinquent garbage
fees as well as administrative charges and esc... More...

$0 (05-26-2019 - CA)


League of Women Voters of Michigan, et al. v. Jocelyn Benson, in her capacity as Michigan Secretary of State, et al.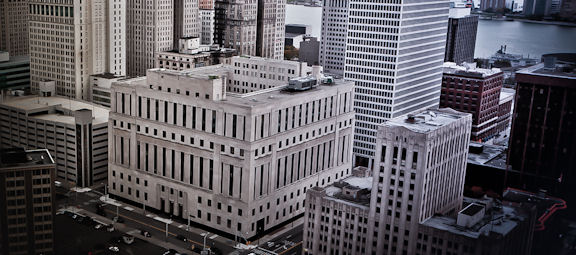 The League of Women Voters of Michigan ("League"),
numerous League members ("League Plaintiffs"), and several Democratic voters ("Individual
Plaintiffs") bring suit against Jocelyn Benson, the Michigan Secretary of State in her official
capacity, under 42 U.S.C. §§ 1983 and 19... More... $0 (05-24-2019 - MI)


Cheri Marchionda v. John Q. Hammons Hotels Management, LLC, et al.

MoreLaw Virtual Receptionists
Have A Legal Professional Answer Your Phone




Des Moines, IA - Cheri Marchionda sued John Q. Hammons Hotels Management, LLC, Embassy Suites Franchise, LLC, Hilton W... More... $1 (05-14-2019 - IA)


T-Mobile West, LLC v. City and County of San Francisco




MoreLaw Virtual Receptionists
Never Miss Another New Client Call




By ordinance the City and County of San Francisco (the
City) requires wireless telephone service companies to ... More... $0 (05-06-2019 - CA)


STATE OF NEW MEXICO V. KARL CANDELARIA and STATE OF NEW MEXICO V. NORA CHEE


Defendants Nora Chee and Karl Candelaria each appeal from separate
3 judgments and sentences following a jury verdict finding them both guilty of fraud,
4 forgery, and conspiracy to commit fraud, and Defe... More... $0 (05-02-2019 - NM)


David Schwartz, d/b/a Rent A Wreck; Rent Wreck, Inc. d/b/a Bundy Auto Sales v. J.J.F. Management Servcices, Inc. and Rent A Wreck of America, Inc,; Bundy American, LLC





This appeal represents the latest salvo in the scorched-earth assault by Appellant
J.J.F. Management Services, Inc. ("J.J.F.") and its subsidiary Rent-a-Wreck of America,
Inc. ("RAWA") on Appellee David Schwartz, owner of a RAWA franchise territory
previously awa... More... $0 (04-29-2019 - MD)


ANGELA S. CIANFAGLIONE - vs - LAKE NATIONAL BANK (nka ERIE BANK), et al.




On January 6, 2017, Grajzl filed a Complaint against Lake National Bank,
bank employee Lisa Lawrence, John Does 1 and 2, and her ex-husband, Andrew
Cianfaglione. The Complaint alleged that Cianfag... More... $0 (04-13-2019 - OH)


George Zakk v. Vin Disel
This case involves a dispute over whether plaintiff and appellant
George Zakk is entitled to be paid and receive an executive producer
credit for a film that is a sequel to a film he had worked on and
developed. Zakk sued defendants Vin Diesel, One Race Films, Inc., and
Revolution Studios1 for breach of an oral contract, breach of an impliedin-fact
contract, intentional interfe... More...

$0 (03-26-2019 - CA)


Richmond Compassionate Care Collective v. 7 Stars Holistic Foundation
In 2011, pursuant to Richmond Marijuana Ordinance No. 28-10 NS (ordinance),
the City of Richmond issued a medical marijuana collective permit to Richmond
Compassionate Care Collective (RCCC). It was the first collective to obtain such a
permit.
Three other permits were later issued over the ensuing years, to: (1) Richmond
Patients Group (RPG), acting through principals William ... More...

$0 (03-17-2019 - CA)


Planned Parenthood of Greater Ohio v. Richard Hodges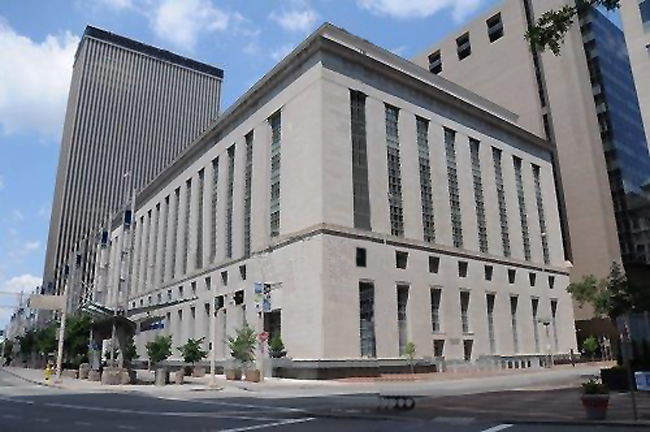 Ohio, like many governments, often partners with nonprofit organizations to promote policies of the State. Through one such partnership, the State distributes government funds to several organizations to address a wide range of public health issues. For many years, Planned Parenthood ... More... $0 (03-12-2019 - OH)


Rand Resources, LLC v. City of Carson



The City of Carson (City) hired Rand Resources as its
agent to negotiate with the National Football League (NFL)
about the possibility of buil... More... $0 (02-13-2019 - CA)


DFS Group, LP v. County of San Mateo
DFS Group, L.P. (DFS), which engages in the business of duty-free sales at
airports around the country, holds an exclusive lease and concession to sell merchandise
duty-free at San Francisco International Airport (SFO), in retail space located within
SFO's international terminal.
1 This dispute concerns the San Mateo County Assessor's
(Assessor) reassessment of the value, for p... More...

$0 (02-01-2019 - CA)


Finance Holding Company, LLC v. The American Institute of Certified Tax Coaches, Inc.
Finance Holding Company, LLC (Finance) obtained a judgment against
Dominque Molina for about $50,000 plus interest and attorney fees. In judgment
enforcement proceedings, Finance sought documents from Molina's employer, The
American Institute of Certified Tax Coaches, Inc. (Institute). Finance requested
2
numerous categories of business, tax, and bank records, without limiting... More...

$0 (11-30-2018 - )


DLI Properties, LLC v. Cherokee Hill
Plaintiff DLI Properties, LLC filed an unlawful detainer action against defendant
Cherokee Hill after she failed to pay rent and defaulted on the parties' lease agreement.
Defendant raised as an affirmative defense plaintiff's failure to comply with Civil Code
section 1962's1 disclosure requirements. On appeal, defendant contends section 1962,
subdivision (c), bars a "successor own... More...

$0 (11-29-2018 - CA)


Victor Guerrero v. California Department of Corrections and Rehabilitation
Victor Guerrero, a Mexican immigrant and aspiring California correctional officer,
filed a federal action alleging discriminatory failure-to-hire against the California
Department of Corrections and Rehabilitation (the CDCR), among other defendants. He
pled federal and state law claims, but only his state claims allowed him to seek general
damages.
The federal court dismissed G... More...

$0 (11-08-2018 - CA)


Raul Romo Jr. v. The State of Texas



Morelaw Internet Marketing
National Find A Lawyer Directory








In April 2016, there was an auto collision in Northeast El Paso at the intersection of Sanders More... $0 (11-02-2018 - TX)


MCI Communication Services, Inc. v. California Department of Tax and Fee Administration
In this action for a state tax refund against the California Department of Tax and
Fee Administration (CDTFA), Plaintiff MCI Communications Services, Inc. (MCI)
appeals from a judgment of dismissal entered after the trial court sustained CDTFA's
demurrer to MCI's first amended complaint without leave to amend.
The California Sales and Use Tax Law (Rev. & Tax. Code, § 6001 et seq.)1... More...

$0 (10-25-2018 - CA)


Next Page