Employment Retirement Income Security Act Law
State of Oklahoma v. Jeremiah Buyckes
Tulsa, OK - The State of Oklahoma charged Jeremiah Buyckes with:

Count # 1. Count as Filed: ODO, UNLAWFUL POSSESSION OF CONTROLLED DRUG WITH INTENT TO DISTRIBUTE, in violation of 63 O.S. 2-401-2-420
Date of Offense: 05/27/2018
Party Name Disposition Information
BUYCKES, JEREMIAH Disposed: CONVICTION, 10/09/2018. Guilty Plea
Count as Disposed: UNLAWFUL POSSESSION OF CO... More...

$0 (10-09-2018 - OK)


STECKLINE COMMUNICATIONS, INC. v. JOURNAL BROADCAST GROUP OF KANSAS, INC.
MoreLaw Performance Internet Marketing

Completely Free Marketing If It Does Not Work



This is a summary judgment case involving a contract dispute between two companies in the radio broadcasting industry: the plaintiff, Steckline... More... $0 (10-09-2018 - KS)


State of Oklahoma v. Marrico Wayne Cole
Tulsa, OK - The State of Oklahoma charged Marrico Wayne Cole with:

Count # 1. Count as Filed: DI6A, DRIVING UNDER THE INFLUENCE OF ALCOHOL - SECOND OFFENSE, in violation of 47 O.S. 11-902(A)(2)
Date of Offense: 05/05/2018
Party Name Disposition Information
COLE, MARRICO WAYNE Disposed: CONVICTION, 10/08/2018. Guilty Plea
Count as Disposed: DRIVING UNDER THE INFLUENCE ... More...

$0 (10-09-2018 - OK)


KEITH LUMRY v. STATE OF KANSAS, KANSAS BUREAU OF INVESTIGATION, and ROBERT BLECHA




_

The facts here have already been summarized in both the prior Court of Appeals decision, Lumry v. State, 49 Kan. App. 2d 27... More... $0 (10-09-2018 - KS)


STATE OF KANSAS v. JENNIFER S. GUERRERO






Guerrero worked at the Lawrence, Kansas, Chick-fil-A restaurant owned by Denise Martinek. Elizabeth McCollom was... More... $0 (10-09-2018 - KS)


STATE OF KANSAS v. CHRISTIAN PETERSON






We necessarily begin with Batson v. Kentucky, 476 U.S. 79, 88-89, 106 S. Ct. 1712, 90 L. Ed. 2d 69 (1986), and t... More... $0 (10-09-2018 - KS)


United States of America v. Paul Rosier
Spokane, WA - Olympia Man Sentenced to 10 Years in Federal Prison for Attempted Child Sex Trafficking




Morelaw Internet Marketing
Free and Value Added Legal S... More... $0 (10-09-2018 - WA)


United States of America v. Blessings, Inc. of Tucson, David Mayorquin and Ramon Torres Mayorquin
San Dieog, CA - Illegal Sea Cucumber Trade Nets More than $1.2 Million Dollars in Fines, Forfeiture and Restitution





A Tucson firm and two executives were recently sentenced to pay over $1.2 million in fines, forfeiture and rest... More... $0 (10-09-2018 - CA)


United States of America v. R. Gregory Shepard and Neldon Johnson and RaPower-3, LLC
Salt Lake City, UT - Federal Court Orders Tax Scheme Promoters to Disgorge $50 Million in Gains From Fraudulent Solar Energy Tax Scheme

Court also permanently bars defendants from facilitating and promoting scheme







A federal court in Salt Lake ... More... $50000000 (10-09-2018 - UT)


In Re EasySaver Rewards Litigation
In this appeal, an objecting class member challenges the district court's approval of a class action settlement resolving claims that Provide Commerce, Inc. and Regent Group, Inc. (collectively, "Defendants") enrolled consumers in a membership rewards program without their consent and then mishandled their billing information. The settlement makes available $3.5 million to pay settlement administr... More...

$0 (10-09-2018 - CA)


Jackpot Harvesting Company, Inc. v. The Superior Court of Monterey County, Jose Roberto Lainez
Labor Code section 226.2,1 which became effective January 1, 2016, addresses the
manner in which piece-rate employees are to be compensated for rest and recovery
periods and other nonproductive time on the job (collectively, rest/NP time).
Subdivision (b) of the statute (hereafter section 226.2(b)) provides a safe harbor for an
employer that, prior to 2016, failed to properly compe... More...

$0 (10-09-2018 - CA)


STATE OF SOUTH DAKOTA v. NATHAN D. CHASE
MoreLaw Performance Marketing





On January 23, 2017, at about 7:50 p.m., law enforcement responded to a call from a Rapid City motel regarding an assault. Officers discovered the body of J... More... $0 (10-08-2018 - ND)


UNITED STATES OF AMERICA v. JANET SONJA SCHONEWOLF
MoreLaw Performance Marketing


More... $0 (10-08-2018 - PA)


Klein v. Cadian Capital Mgmt., LP




Section 16(b) of the Securities Exchange Act requires corporate insiders, 11
including owners of more than ten p... More... $0 (10-08-2018 - NY)


ANTHONY LAZZARO v. STATE OF FLORIDA
MoreLaw Receptionist Services
Never Miss Another Call With MoreLaw's Receptionists Answering Your Calls More... $0 (10-08-2018 - FL)


DARDEN RESTAURANTS, INC., et. al vs WILDRED OSTANNE




In 2010, the parties signed an agreement titled "Dispute Resolution Process" ("DRP"). The DRP was a stand-alone agreement, not part of an employment contract. The DRP provides for a four-step process to address and resolve "covered employment-related dispute... More... $0 (10-08-2018 - FL)


United States of America v. Bobbie Hora-Guill
Cedar Rapids, IA - Bennett Woman Sentenced to Thirty Months in Federal Prison for Failing to Pay Taxes on Stolen Money


Stole more than $1.5 million from her former employer

A woman who failed to pay taxes on more than $1.5 million she stole from her former employer was sentenced October 2, 2018, to 30 months in federal prison.

Bobbie Hora-Guill, age 46, from Bennet... More...

$0 (10-08-2018 - IA)


Jane Doe v. Vigo County, Indiana
Jane Doe seeks to hold Vigo County,
Indiana, liable for the sexual misconduct of its employee, David
Gray. Gray allegedly confined and sexually assaulted Doe
while she volunteered at the park where he worked. The district
court granted summary judgment in favor of Vigo
County, finding that it was neither vicariously liable for
Gray's wrongs nor directly liable for permittin... More...

$0 (10-07-2018 - IN)


Samantha Martinez v. Eatlite One, Inc.
Plaintiff Samantha Martinez sued defendant Eatlite One, Inc., for
employment discrimination among other things. A jury found in favor of plaintiff on all
of her claims and awarded $11,490 in damages. After the court entered judgment, both
parties submitted competing memoranda of costs, and plaintiff filed a motion for attorney
fees. The court awarded costs and attorney fees to plai... More...

$0 (10-07-2018 - CA)


State of Tennessee v. Shawn Nelson Smoot




This appeal arises as the result of the victim's death on October 15, 2011. The evening of October 14, 2011, the victim left her car in the parking lot of Altruda's Restaurant in Knoxville, Tennessee and spent the nigh... More... $0 (10-06-2018 - TN)


State of Tennessee v. John Palladin Gibson






At the trial, Knox County Sheriff's Deputy Joseph Sulewski testified that on September 13, 2013, he was dispatched to a Pilot convenience store following a ... More... $0 (10-06-2018 - TN)


State of Tennessee v. Jack Austin
Morelaw Performance Internet Marketing
918- 582-3993
Your Completely Free Marketing If It Does Not Work Source


>
... More... $0 (10-06-2018 - TN)


State of Tennessee v. Jamaal Austin
MoreLaw Performance Internet Marketing

Completely Free Marketing If It Does Not Work





Aliayah Gamble testified that she was a student at Rust College where she met the Defendant. Ms. Gamble initially believed that the D... More... $0 (10-06-2018 - TN)


United States of America v. Sainte Deon Robinson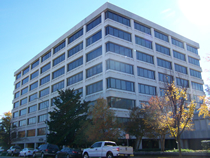 Raleigh, NC - Officer of North Carolina Mental Health Service Provider Pleads Guilty for Failure to Pay Employment Taxes

A Raleigh, North Carolina, man pleaded guilty to one count of willful failure to pay over employment taxes to the Internal Revenue Service (IRS)... More... $0 (10-05-2018 - NC)


United States of America v. Christopher Wolf




Brooklyn, NY - Operator of Precious Metals Brokerage in New York Found Guilty of Tax Evasion

Defendant Used Shell Corporations to Conceal Income

A federal jury sitting in Brooklyn, New York, convicted a former Brooklyn resident of tax evasion and aiding and assis... More... $0 (10-05-2018 - NY)


Next Page