Duty Law
STATE OF KANSAS v. JEQUAN LYNDELL JOHNSON





Following a brief trip to Colorado, Jessey Loux and his fiancée, Megan Clark, returned to their apartment in Olathe, ... More... $0 (10-28-2018 - KS)


MARIO PEREZ v. LORRAINE RAMOS
MoreLaw Receptionist Services
Never Miss Another Call With MoreLaw's Receptionists Answering Your Calls

On August 22, 2013, Perez was sitting at a stoplight in Garden City, when Ramos came to a stop behind h... More... $0 (10-28-2018 - KS)


STATE OF KANSAS v. SHAWN R. COLLINS





On January 23, 2016, police officers found the body of Daniel Thompson setting in a living room chair at a house loca... More... $0 (10-28-2018 - KS)


STEPHEN MACOMBER v. SAM CLINE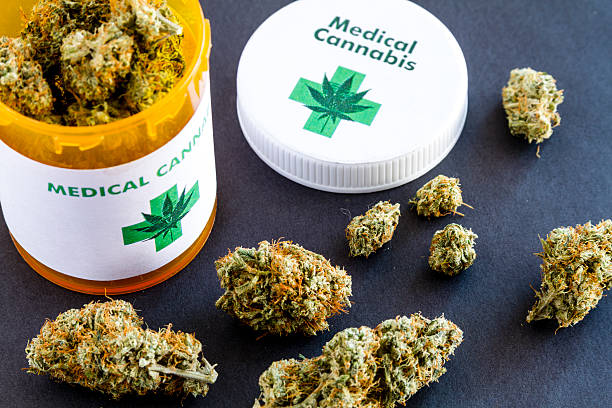 Sooner Cannabis Consultants


Click Here For... More... $0 (10-28-2018 - KS)


CITY OF WICHITA v. ZHENG GEN DENG LEWIS




On March 18, 2016, Lewis pled no contest in the Wichita Municipal Court to the sale of sexual relations in violation of the municipal code. There is no transcript of the municipal proceedings but the journal entry indicates t... More... $0 (10-28-2018 - KS)


Linda L. Faulkner v. Douglas County Nebraska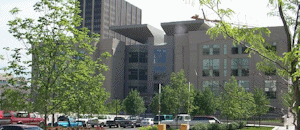 Linda Faulkner appeals the district court's grant of summary judgment in favor
of Douglas County Department of Corrections (DCDC) in this employment dispute
based upon allegations of gender, age, and, most significantly, disability
discrimination ... More... $0 (10-28-2018 - NE)


Gabriel A. Storz v. Samuel J. Norlin




Brittany Karels brought an action under 42 U.S.C. § 1983 against Gabriel Storzand Samuel Norlin, in their individual capacities as officers of the Big Lake,Minnesota, Police Department. Karels alleged, inter alia, that the officers usedexcessive force in ... More... $0 (10-28-2018 - MN)


STATE OF KANSAS v. SHAWN ERIC OCHOA





Ochoa and Cheyenne Smith began dating in May 2016 and were in a romantic relationship for three or four months. Durin... More... $0 (10-27-2018 - KS)


STATE OF KANSAS v. ERICK SHAKEEL SMITH





Erick Smith appeals his convictions for aggravated robbery, aggravated assault, and criminal possession of a firearm,... More... $0 (10-27-2018 - KS)


STATE OF KANSAS v. BILLY JOE BARKER, JR.,





Billy Joe Barker, Jr. appeals his sentences on multiple convictions claiming they are illegal because the district co... More... $0 (10-27-2018 - KS)


Mark Fritz v. Tony Evers
Wisconsin requires public
officials to report certain events or suspicions about teachers
to the Superintendent of Public Instruction. Wis. Stat.
§115.31(3)(a). When a qualifying report is made, the state
lists the teacher on a public website as "under investigation".
Wis. Stat. §115.31(6)(b). Such a report was made about Mark
2 No. 17-2955
Frid in March 2012. In August... More...

$0 (10-27-2018 - WI)


Thee Sombrero, Inc. v. Scottsdale Insurance Company
Thee Sombrero, Inc. (Sombrero) owns a commercial property in Colton. Pursuant
to a conditional use permit (CUP), Sombrero's lessees operated the property as a
nightclub called El Sombrero. Crime Enforcement Services (CES) provided security
2
guard services at the nightclub. In 2007, after a fatal shooting at the nightclub, the CUP
was revoked and replaced with a modified CUP, ... More...

$0 (10-27-2018 - CA)


STATE OF KANSAS v. BRENT L. ALFORD





In 1993, Alford was convicted of first-degree murder, aggravated kidnapping, and unlawful possession of a firearm for... More... $0 (10-26-2018 - KS)


FISCHER v. CITY OF SIOUX FALLS



Morelaw Performance Marketing
If It Does Not Work, It Is Free!


On June 29, 2014, Fischer and his grandson were riding their bicycles along a paved pat... More... $0 (10-26-2018 - SD)


Domenico Taglieri v. Michelle Monasky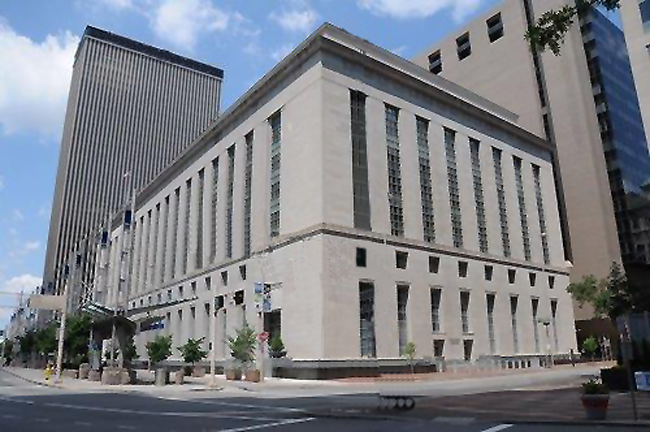 Domenico Taglieri and Michelle Monasky were married.

When the union fell apart, Monasky took A.M.T., their two-month-old daughter, from Italy to
the United States. Taglieri filed a petition under the Hague Convention to return A.M.T. to Italy.
The district court granted the... More... $0 (10-26-2018 - OH)


United States of America v. Yerdinson Rodriguez-Tavarez
Gulfport, MS - Dominican Republic Citizen Pleads Guilty to Human Smuggling

Yerdinson Rodriguez-Tavarez, a 24 year-old citizen of the Dominican Republic and lawful permanent resident of the U.S. living in Texas, pled guilty Friday before U.S. District Judge Sul Ozerden to the crime of transporting an illegal alien within the United States, announced U.S. Attorney Mike Hurst and Gregory K. ... More...

$0 (10-25-2018 - MS)


Jose Luis Hernandez v. Results Staffing, Inc.
"If this case is an example, the term 'civil procedure' is an oxymoron." Green v. GTE Cal., Inc., 34 Cal. Rptr. 2d 517, 518 (Cal. Ct. App. 1994). It comes before us for a second time, more than five years after Results Staffing, Incorporated ("RSI"), fired Jose Hernandez for failing to report to work. Hernandez appeals the interlocutory order granting RSI's Federal Rule of Civil Procedure 60(b) mo... More...

$0 (10-25-2018 - TX)


MCI Communication Services, Inc. v. California Department of Tax and Fee Administration
In this action for a state tax refund against the California Department of Tax and
Fee Administration (CDTFA), Plaintiff MCI Communications Services, Inc. (MCI)
appeals from a judgment of dismissal entered after the trial court sustained CDTFA's
demurrer to MCI's first amended complaint without leave to amend.
The California Sales and Use Tax Law (Rev. & Tax. Code, § 6001 et seq.)1... More...

$0 (10-25-2018 - CA)


Thomas Edward Clardy v. State of Tennessee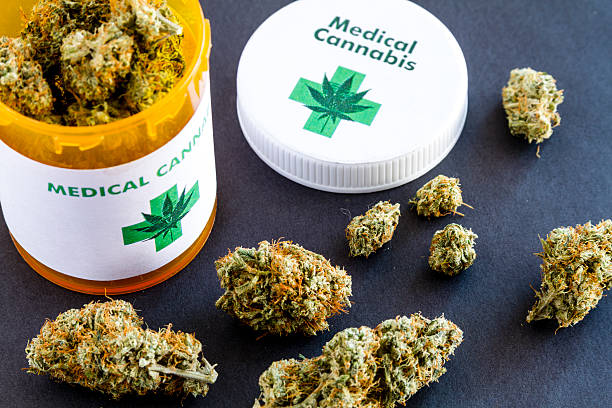 Sooner Cannabis Consultants


Click Here For... More... $0 (10-24-2018 - TN)


State of Tennessee v. Felipe Gonzales



Morelaw Internet Marketing
National Find A Lawyer Directory










This case relates to the Appellant's sexually abusing his great niece. In September 20... More... $0 (10-24-2018 - TN)


State of Tennessee v. Stephano Lee Weilacker
MoreLaw Suites

Legal Suites and Virtual Offices In Downtown Tulsa
406 South Boulder and 624 South Denver
918-582-3993 or Info@morelaw.com

<... More... $0 (10-23-2018 - TN)


State of Tennessee v. Nikia Bowens

Legal Suites and Virtual Offices In Downtown Tulsa
624 South Denver
918-398-5678 or Pat@morelaw.com


More... $0 (10-23-2018 - TN)


State of Tennessee v. Jason Kane Ivey
MoreLaw Receptionist Services
Never Miss Another Call With MoreLaw's Receptionists Answering Your Calls

On January 26, 2016, the Knox County Grand Jury indicted Defendant for one count of Class D felony burg... More... $0 (10-23-2018 - TN)


State of Tennessee v. John D. Henry
MoreLaw Suites - Legal Suites and Virtual Offices - Downtown Tulsa-- Best Places In Downtown Tulsa To Practice Law




In March 2016, the Knox County Grand Jury indicted the Appellant as follows: count one, DUI per se; count two, DUI; count three, driving on a revoked license; count four, ... More... $0 (10-23-2018 - TN)


STATE OF TENNESSEE v. JIMMY WILLIAMS

Legal Suites and Virtual Offices In Downtown Tulsa
624 South Denver
918-398-5678 or Pat@morelaw.com


More... $0 (10-23-2018 - TN)


Next Page