Destructive Device Law
United States of America v. Gabriel Elijah Kane Arkinson and Jamie Nicole Milsten
Helena, MT - Federal jury in Helena convicts two in home invasion case




Morelaw Internet Marketing
Free and Value Added Legal Services Marketing

<... More... $0 (10-09-2018 - MT)


UNITED STATES OF AMERICA v. ISHMAEL ABDULLAH, a/k/a Ish, a/k/a Gangsta, a/k/a Papi
MoreLaw Suites - Legal Suites and Virtual Offices - Downtown Tulsa-- Best Places In Downtown Tulsa To Practice Law




Abdullah was involved in a drug-tr... More... $0 (10-08-2018 - NJ)


UNITED STATES OF AMERICA –v.– BEKIM FISEKU, SEFEDIN JAJAGA




Fiseku and two other individuals were apprehended in the early hours of  September 20, 2014, in Bedford, New York, a rural town in West... More... $0 (10-08-2018 - NY)


Oscar Ruiz v. Musclewood Investment Properties, LLC
Plaintiff Oscar Ruiz is a disabled person who uses a guide
dog. He alleged that defendants Edward Lopez and Musclewood
Investment Properties, LLC (Musclewood)1 violated his rights
under the Disabled Persons Act (Civ. Code, § 54 et seq.) (DPA),
2
by allowing their guard dog to interfere with and attack his guide
dog. Plaintiff contends the trial court erred by sustaining aMore...

$0 (10-08-2018 - CA)


Christopher M. Hooten v. State of Tennessee
MoreLaw Performance Marketing







On direct appeal, this court summarized in part the following testimony from the suppression hearing:
Scott McPherson, a Columbia Police Depart... More... $0 (10-06-2018 - TN)


Oscar Ruiz v. Musclewood Investment Properties, LLC
Plaintiff Oscar Ruiz is a disabled person who uses a guide
dog. He alleged that defendants Edward Lopez and Musclewood
Investment Properties, LLC (Musclewood)1 violated his rights
under the Disabled Persons Act (Civ. Code, § 54 et seq.) (DPA),
2
by allowing their guard dog to interfere with and attack his guide
dog. Plaintiff contends the trial court erred by sustaining aMore...

$0 (10-06-2018 - CA)


STATE OF OHIO vs. SELVIN CUNNINGHAM




On February 23, 2017, Officer Stephen Krebs ("Krebs") was conducting
surveillance on a Super 8 motel in Westlake, Ohio as part of his duties as a patrolman for
the Westlake Police Department. Krebs learned that room 205 was rented and had been
paid f... More... $0 (10-05-2018 - OH)


Employees' Retirement System of the State of Hawaii v. Whole Foods Market, Inc.





Whole Foods Market, Inc.—an international grocery-store chain specializing in organic products—recently ran into trouble with several state and local consumer-protection agencies for weights-and-measures violations. On multiple occasions, Whole Foods admitted to mislabeling prepa... More... $0 (10-05-2018 - TX)


STATE OF OHIO v. JACOB B. PYLES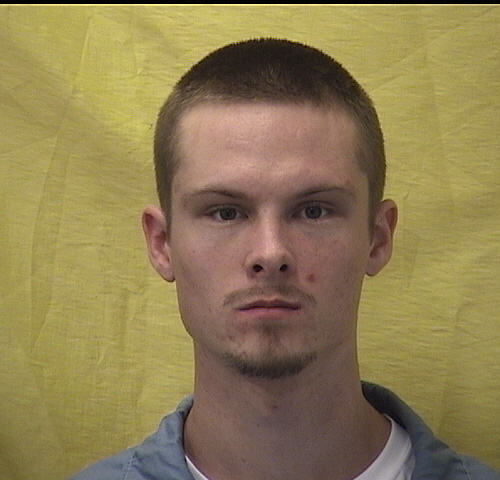 On or about October 13, 2016, Pyles allegedly assaulted Leah Ashley Adkins
("Adkins") at the address where the couple resided in Portsmouth, Ohio.On the date of the
incident, three other individuals, Caroline Archey, Harold Murphy, and Todd Murphy... More... $0 (10-04-2018 - OH)


United States of America v. Meylan Montalvo Gomez, Yosan Pons Sosa, Lazaro Serrano Diaz and Lazaro Serrano Diaz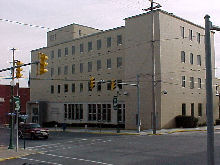 Clarksburg, WV - Four Florida residents sentenced for fraud charges involving gas station skimmers

Four Florida residents were sentenced today to a combined 297 months incarceration for their involvement with a gas station skimming fraud scheme, United States Attorney Bill Powell an... More... $0 (10-04-2018 - WV)


JOSEPH THOMAS LACEFIELD v. STATE OF ARKANSAS




In case number 04CR-14-821, appellant was charged with the robbery of TownePlace Suites in Bentonville on or about May 15, 2014. According to Timothy Dye, he was at work at the hotel on May 15, 2014, when a man came in around 1:00 a.m. with a "big fake beard up to h... More... $0 (10-03-2018 - )


State of Oklahoma v. Loren Alvin Athens
Tulsa, OK - The State of Oklahoma charged Loren Alvin Athens with:

Count # 1. Count as Filed: DI6APC, ACTUAL PHYSICAL CONTROL OF VEHICLE WHILE INTOXICATED - 3RD OFFENSE, in violation of 47 O.S. 11-902
Date of Offense: 11/04/2016
Party Name Disposition Information
ATHENS, LOREN ALVIN Disposed: CONVICTION, 10/01/2018. Guilty Plea
Count as Disposed: ACTUAL PHYSICAL CONTR... More...

$0 (10-01-2018 - OK)


STATE OF OHIO - vs - DESHAWN PORTER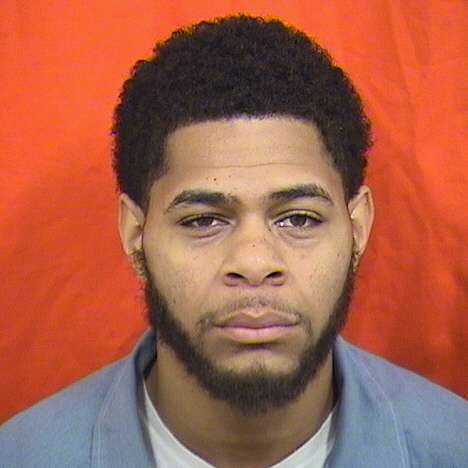 Pursuant to App.R. 26(A)(2) and Loc.R. 18(D), this court sua sponte
determined that a conflict existed regarding our review of jail-time credit involving house
arrest as discussed in State v. Fillinger, 12th Dist. CA2015-04-015, 2016-Ohio-8455, and More... $0 (09-30-2018 - OH)


Jordan Marks v. Crunch San Diego, LLC




Jordan Marks appeals the grant of summary judgment to
Crunch Fitness on his claim that three text messages he
received from Crunch violated the Telephone Consumer
Protection Act (TCPA), 47 U.S.C. § 227. The district cour... More... $0 (09-30-2018 - CA)


Khalda Jabo v. YMCA of San Diego County
Defendant and respondent YMCA of San Diego County (Respondent or the
YMCA) provides a number of automatic external defibrillators (AEDs) on its premises,
for the emergency use of its members, employees and users of the premises. (Health &
2
Saf. Code,1 § 1797.196, subd. (b) [regulatory scheme when AEDs are provided on
premises].) Plaintiffs and appellants are the Jabo family, ... More...

$0 (09-30-2018 - CA)


United States of America v. Tyler Carender





San Diego, CA - Man Sentenced to 10 Years for 2016 Encinitas Arson Spree



Tyler Carender was sentenced in federal court today to 10 years in prison for damaging and destroying buildings at St. Andrew's Episcopal Chur... More... $0 (09-29-2018 - )


STATE OF OHIO vs. DANIELLE LUCE




Defendant-Appellant Danielle R. Luce appeals her multi-count conviction,
in the Court of Common Pleas, Ashland County, for involuntary manslaughter, aggravated
drug trafficking, corrupting another with drugs, and other offenses. Appellee is th... More... $0 (09-28-2018 - OH)


STATE OF OHIO v. MARK A. SHOECRAFT, JR.




Defendant-appellant Mark A. Shoecraft, Jr., appeals his conviction and
sentence for the following offenses: two counts of murder (proximate result), in violation
of R.C. 2903.02(B), both unclassified felonies, with both counts accompanied by three
year... More... $0 (09-28-2018 - OH)


Kerry Williams v. Dr. George Chrysanti, Dr. John Chaffin and Plaza Medical Group




Oklahoma City, OK - Kerry Williams sued Dr. George Chrysanti, Dr. John Chaffin and Plaza Medical Group on medical malpractice theories.

On or about January 24, 2007, Kerry Williams underwent a procedure performed by Dr. Chrysant wherein Chrysant used a piece of eq... More... $0 (09-27-2018 - OK)


United States of America v. Ryan Keith Taylor





Lafayette, LA - U.S. Soldier Sentenced to More Than 11 Years for Illegally Manufacturing, Using a Chemical Weapon

Ryan Keith Taylor, 24, of New Llano, Louisiana, and a soldier at Fort Polk, was sentenced today to 135 months in prison, t... More... $0 (09-25-2018 - LA)


United States of America v. Ruslans Bondars





Alexandria, VA - Operator of Counter Antivirus Service "Scan4you" Sentenced to 14 Years in Prison

A Latvian "non-citizen," meaning a citizen of the former USSR who resided in Riga, Latvia, was sentenced to 168 months in prison today for offenses related to his operation of "Scan4y... More... $0 (09-24-2018 - VA)


STATE OF KANSAS v. FOSTER L. EVERETTE




Everette and Andrea Garrison were in a romantic relationship for about two years before her death. While the couple did not live together, Everette occasionally spent the night at Garrison's home. Their relationship was notable for frequent discord and arguments.
More... $0 (09-24-2018 - KS)


Carol Lee Walker v. Senior Deputy Brian T. Coffey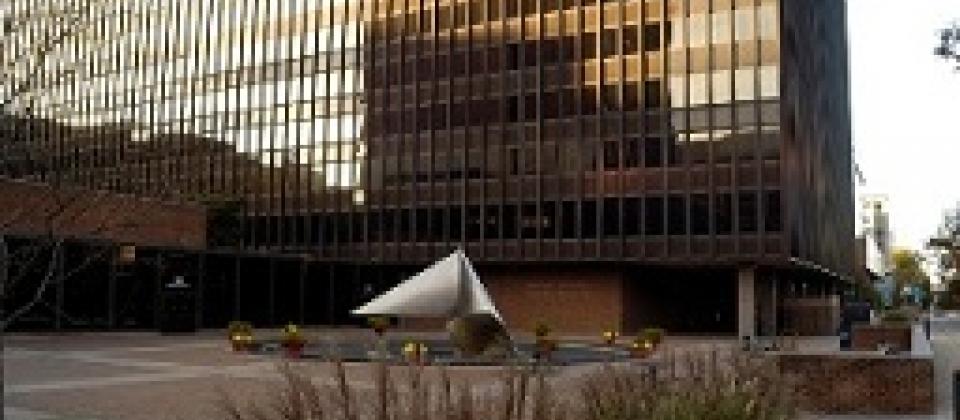 Appellant Carol Lee Walker commenced this action under 42 U.S.C. § 1983. She alleges that Appellees—a prosecutor and a special agent employed by the Pennsylvania Office of the Attorney General (OAG)—violated her Fourth Amendment right to ... More... $0 (09-24-2018 - Pa)


National Federation of the Blind v. The Container Store, Inc.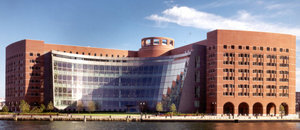 Appellees/Plaintiffs, the National Federation of the Blind ("NFB"), Mika Pyyhkala, Lisa
Irving, Jeanine Kay Lineback, and Arthur Jacobs ("individual
plaintiffs"),1 filed a complaint in district court against
Appellant/Defendant, the Container Store, Inc. ("Container
Sto... More... $0 (09-23-2018 - MA)


PAUL R. GOODWATER v. STATE OF MISSOURI
On February 16, 2010, Detective Steve Ryun ("Detective Ryun") conducted an
investigation using software to identify IP addresses that were associated with files that
appeared to contain child pornography which were being shared over the internet.
Detective Ryun found an IP address that had been observed with twenty-six notable files
which had been available for sharing since J... More...

$0 (09-20-2018 - MO)


Next Page