Closing Argument Law
STATE OF OHIO vs. KEVIN BOLWARE
MoreLaw Receptionist Services
Never Miss Another Call With MoreLaw's Receptionists Answering Your Calls
More... $0 (11-07-2018 - OH)


THE CITY OF CINCINNATI vs. THE STATE OF OHIO



Morelaw Internet Marketing
National Find A Lawyer Directory








The state of Ohio challenges the trial court's judgment that certain
provisions of 2016 S.B.... More... $0 (11-07-2018 - OH)


Isaac J. Lukes v. State of Indiana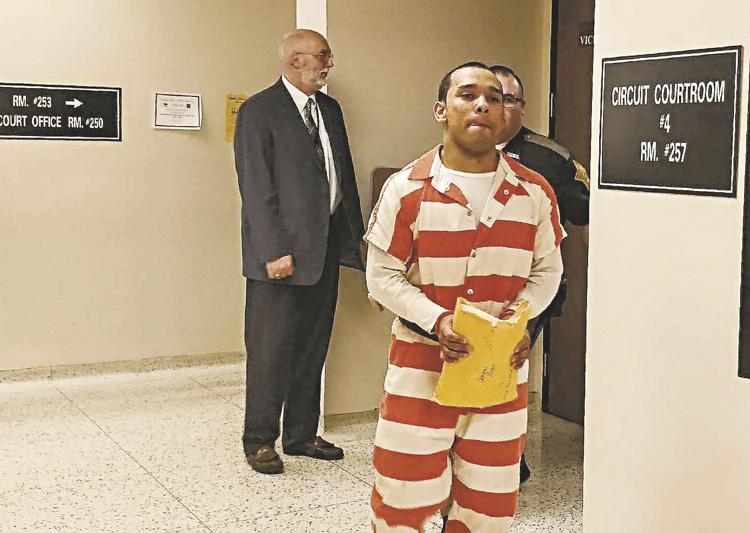 Around 10:00 p.m. on April 23, 2015, Lukes, who was fifteen years old, entered
a Sav-A-Step Food Mart store, poi... More... $0 (11-06-2018 - IN)


Augustus Mendenhall v. State of Indiana




The parties to this case have a long and storied past. In 1983, Burke
Mendenhall (Burke), a real estate developer and Mendenhall's father, leased
property within the Lafayette Sq... More... $0 (11-06-2018 - IN)


Anthony Tyrell Wilburn v. State of Indiana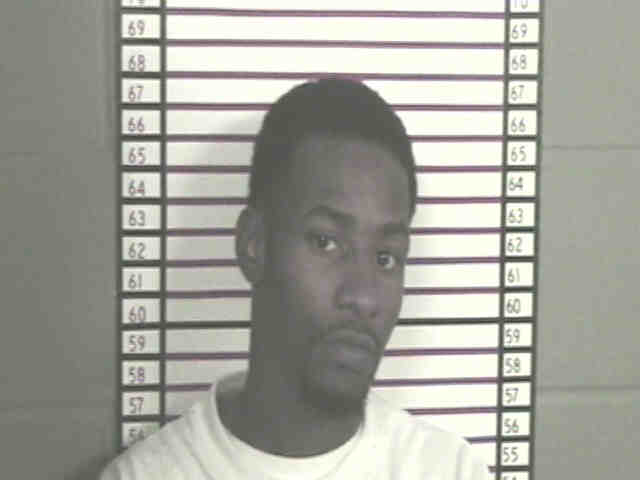 In the early morning hours of April 6, 2017, Wanda Ballard ("Ballard") was
working as a cashier at a Walmart in Camby, Indi... More... $0 (11-06-2018 - IN)


Melvin Ryan Bruce v. State of Indiana




On August 29, 2017, Bruce was with his girlfriend, Temica Spencer
("Spencer"), at their residence in Lake County. Spencer's twelve-year-old
daughter and Bruce's and Spencer's one-yea... More... $0 (11-06-2018 - IN)


State of Iowa v. Omar Alejandro Contreras-Gonzalez




In this consolidated appeal, Omar Contreras-Gonzalez challenges his
sentences upon conviction for two misdemeanor offenses—theft in the third
degree and possession of a controlled substance, methamphetamine. ... More... $0 (11-06-2018 - IA)


State of Iowa v. Savannah Dawn Hammer




Hammer was charged by trial information of taking merchandise from a
discount department store on February 23 and February 26, 2017. The minutes
of testimony reveal that on February 23, a... More... $0 (11-06-2018 - IA)


State of Iowa v. Colton Eugene Dunphy
MoreLaw Suites - Legal Suites and Virtual Offices - Downtown Tulsa-- Best Places In Downtown Tulsa To Practice Law




The following facts can be gleaned from the suppression record. At 2:03
a.m. on August 20, 2016, Officer Sam Abell of the Creston Police Department
conducted a t... More... $0 (11-06-2018 - IA)


State of Iowa v. Kenneth Tennant




This case had its beginnings in an earlier criminal case involving Tennant's
son. On March 7, 2017, Tennant's son was found guilty of criminal charges by a
jury. T.F. was foreman of that jury. Tennant disagreed with his s... More... $0 (11-06-2018 - IA)


State of Iowa v. Terrion Javari Maxfield




Terrion Maxfield appeals the judgment and sentences imposed upon him
following an Alford plea1 ... More... $0 (11-06-2018 - IA)


Tony Lewis Grider v. State of Iowa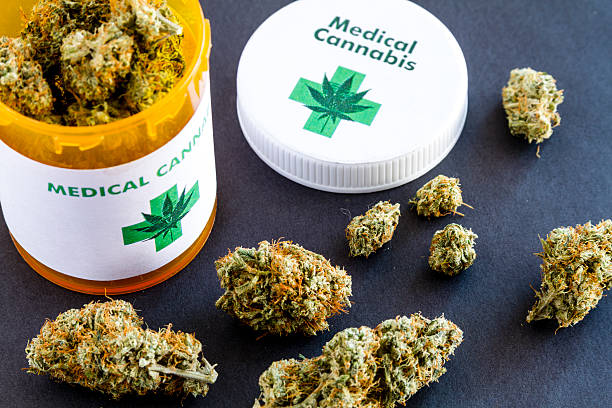 Sooner Cannabis Consultants


Click Here For... More... $0 (11-06-2018 - IA)


State of Iowa v. Beau Tremaine Berge




In July 2007, Berge was charged with one felony drug count in Dickinson
County case No. FECR016893, as well as two related charges in case Nos.
SM065539 and SM062381. Berge retained private counsel and fil... More... $0 (11-06-2018 - IA)


State of Iowa v. Jerry Darnell Mosley




The jury was instructed the State would have to prove the following
elements of first-degree burglary:
1. On or about the 6th day of June, 2016, the defendant entered the residence of [a woman]. 2. The residence was an... More... $0 (11-06-2018 - IA)


State of Iowa v. Collin Rush Brantley




Twenty-four-year-old Collin Rush Brantley pled guilty to possession of a
controlled substance (cocaine base) with intent to deliver, in violation of Iowa Code
section 124.401(1)(b)(3) (2016) (Count I).1 The ... More... $0 (11-06-2018 - IA)


Jeannine L. Somberg v. Utica Community Schools



This case arises under the Individuals with
Disabilities Education Act (IDEA), 20 U.S.C. § 14... More... $0 (11-06-2018 - MI)


Matthew N. Fulton, D.D.S. v. Enclarity, Inc.
Plaintiff Matthew N. Fulton, DDS, P.C., a dental practice in Linden, Michigan, brings this suit on behalf of itself and others similarly situated. Fulton alleges that it received a fax from Defendants in September 2016 that was an unsolicited advertisement under the Telephone Consumer Protection Act (TCPA), 47 U.S.C. § 227, but that failed to include the requisite opt-out provision. Arguing that t... More...

$0 (11-06-2018 - MI)


Tynisa Williams v. City of Cleveland



In 2009, Tynisa Williams brought suit against the City of
Cleveland ("the City"), on behalf o... More... $0 (11-06-2018 - OH)


Constance Ramos v. The Superior Court of San Francisco, Winston & Strawn, LLP



Constance Ramos, an experienced litigator and patent practitioner with a doctorate
in biophys... More... $0 (11-06-2018 - CA)


State of Missouri vs. Darius Hall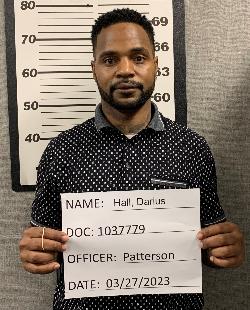 James "Creeper" Richardson ("Richardson") was a drug dealer and owner of a tree
trimming service. Lucas was also a drug dealer, who bought from and sold drugs to
Richardson. On September 18, 2015, Richardson called ... More... $0 (11-05-2018 - MO)


ALBERTO DAMIEN CHAVEZ v. STATE OF ARKANSAS




In summary, appellant shot the victim, Justin Lopez, in a gang-related shooting on
January 14, 2017. On that night, appellant, Ryan Oxford, Bryan Porras, and Jorge
Chirinos traveled to a trailer in Fort Smith where rival gang me... More... $0 (11-05-2018 - AR)


STATE OF LOUISIANA Vs. RODERICK JERMAINE CAWTHORNE, JR.




On February 21, 2015, Vermilion Parish Sheriff's deputies responded to a call
regarding a burned vehicle in an isolated area abou... More... $0 (11-05-2018 - LA)


STATE OF LOUISIANA Vs. MATTHEW R. DOTSON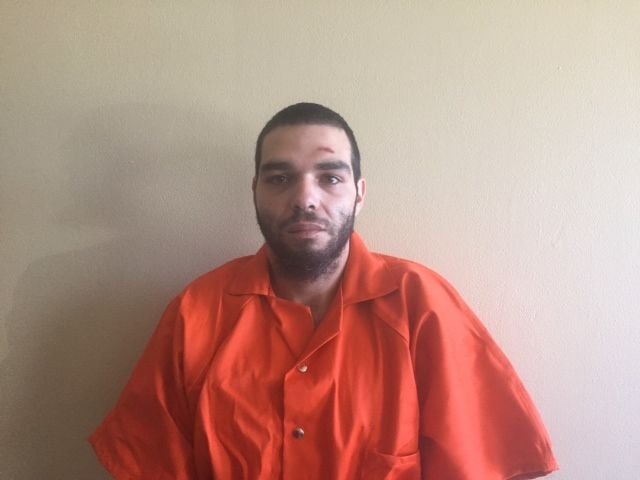 Defendant, Matthew Dotson, lived with the victims in this case, his
girlfriend, Misty Marshall, and her nine-year-old son, Day-... More... $0 (11-05-2018 - LA)


CAROLYN A. WATTS Vs. GOLDEN NUGGET LAKE CHARLES, LLC




Plaintiff, Carolyn A. Watts,1 filed a petition against Golden Nugget alleging
damages for injuries allegedly resulting from a slip and fall on a wet floor in the
lobby of the casino on December 28, 2014.2 Ms. Wat... More... $0 (11-05-2018 - LA)


Worldcall Interconnect, Inc., a/ka/ Evolve Broadband v. FCC
Worldcall Interconnect, Inc., petitions this court for review of the FCC's order denying its application for review. Worldcall filed a complaint with the FCC after it and AT&T Mobility, L.L.C., were unsuccessful in negotiating
terms for a roaming agreement. In its complaint, Worldcall alleged that AT&T
had proposed terms that violated the FCC's roaming rules and refused to
accept terms... More...

$0 (11-05-2018 - TX)


Next Page