Child Sexual Abuse Law
STATE OF OHIO v. IDRISSA AIDARA



In 2016, Aidara was indicted in an 18-count indictment; the date of the
alleged offenses ranged from March 2013 through September 2015. The
indictment charged... More... $0 (03-22-2019 - OH)


AMY GUY, F.K.A. SHOREY vs. JAMES D. SHOREY



Amy Guy, f.k.a. Shorey, and James Shorey were divorced according to the terms of
a separation agreement that the court incorporated into the divorce decree. As rel... More... $0 (03-22-2019 - OH)


United States of America v. Joshua James Cooley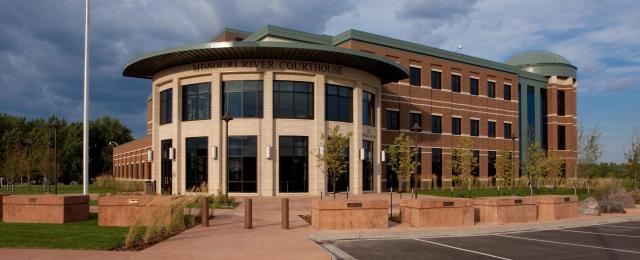 At around one in the morning, Joshua James Cooley and his young child were parked in a white truck on the westbound shoulder of United States Route 212, within the Crow Indian Reservation in southern Montana.1 James D. Saylor, a highway safety officer for the Crow Police Departmen... More... $0 (03-22-2019 - MT)


Alliance For Good Government v. Coalition for Better Government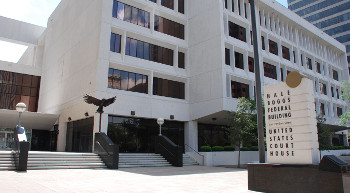 The district court granted Alliance for Good Government summary judgment on its trademark infringement claim against Coalition for Better Government, enjoined Coalition from the use of both its logo and its trade name, and then awarded Alliance attorney's fees incurred in bri... More... $0 (03-22-2019 - LA)


STATE OF OHIO v. KIECHAUN NEWELL




In 2016, Newell was charged with two counts of aggravated murder,
one count of murder, two counts of kidnapping, two counts of felonious assault, one
count of discharge of a firearm on prohibited premises, one count of tamperin... More... $0 (03-22-2019 - OH)


Tim P. Brundle v. Wilmington Trust, N.A.




After owners of a closely held corporation sold the company to its Employee Stock Ownership Plan ("ESOP"), a participant in the ESOP brought this action. The participant contended that the trustee chosen for the ESOP by the corporation breached its fiduciary duties to the ESOP and overpaid ... More... $0 (03-22-2019 - VA)


United States of America v. Michael Dalton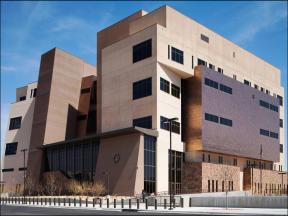 In 2017, Michael Dalton was convicted by a jury of being a felon in possession
of a firearm in violation of 18 U.S.C. §§ 922(g)(1) and 924(e). Dalton challenges his
conviction on several evidentiary grounds. We agree with only one of Dalton's
arguments—that the distri... More... $0 (03-21-2019 - NM)


Sharyl Thompson Attkinson v. Eric Himpton Holder, Jr., et al.





Plaintiffs Sharyl Thompson Attkisson, James Howard Attkisson, and Sarah Judith Starr Attkisson appeal from the dismissal with prejudice of their claims in the Eastern District of Virginia. The plaintiffs sued a number of named and unnamed government officials for alleged illegal intrus... More... $0 (03-21-2019 - VA)


STATE OF OHIO v. DANIEL J. GREEN




Daniel Green appeals from his resentencing as a result of State v.
Green, 8th Dist. Cuyahoga No. 106116, 2018-Ohio-2729 ("Green I"). In Green I, it
was concluded that the aggregate term of imprisonment as delineated in the More... $0 (03-21-2019 - OH)


STATE OF OHIO vs. WILLIAM E. WILLIAMS




Williams was charged with felonious assault (Counts 1 and 2), improperly
handling firearms in a motor vehicle, namely a handgun (Count 3), and child endangering (Count
4). The indictment stemmed from a shooting that occurred ... More... $0 (03-21-2019 - OH)


STATE OF OHIO vs. TROY PARKS




The victim, A.D., is the 12-year-old stepdaughter of Parks. In September 2017,
Parks asked A.D. to come into the bedroom that he and A.D.'s mom, S.D., shared. A.D.
testified that S.D. was asleep on one side of the bed. (Tr.... More... $0 (03-21-2019 - OH)


STATE OF OHIO vs. ANTHONY NEWLIN




On November 1, 2016, Newlin was indicted by the grand jury on 22 criminal counts
including involuntary manslaughter, corrupting another with drugs, drug trafficking, drug
possession, and possession of criminal tools. The firs... More... $0 (03-21-2019 - OH)


STATE OF OHIO vs. MICHAEL T. GRAYSON




Grayson was found guilty of four counts of improperly discharging a firearm in
violation of R.C. 2923.161(A)(1); one count of felonious assault in violation of R.C.
2903.11(A)(1); two counts of felonious assault in violation o... More... $0 (03-21-2019 - OH)


STATE OF OHIO v. RONALD MAGBY




Defendant-appellant, Ronald Magby, appeals his convictions in the Mahoning County Common Pleas Court following guilty pleas for aggravated arson, domestic violence, kidnapping, felonious assault, and attempted murder. {¶2} On January 13... More... $0 (03-21-2019 - OH)


STATE OF OHIO v. JAMAL TURNER




On December 8, 2016, Appellant was indicted for: aggravated robbery occurring on July 28, 2016 at a Dunkin' Donuts; a firearm specification; having a weapon under disability; and three counts of kidnapping corresponding to the three sto... More... $0 (03-21-2019 - OH)


STATE OF OHIO -vs- Mark Holmes




This case stems from incidents on October 28 and 29, 2016, involving
Holmes and S.J., the mother of his child. On November 7, 2016, Holmes was indicted on
five charges, including one count each of rape in violation of R.C. 290... More... $0 (03-21-2019 - OH)


STATE OF OHIO -vs- JOSEPH MAITLEN



V.M is the child of Mandy Schnebeli and Joseph Maitlen. On January 19,
2018 a complaint was filed in the ... More... $0 (03-21-2019 - OH)


United States of America v. Christopher L. Merchant




Providence, RI - Little League Coach Admits to Interstate Travel to Engage in Illicit Sex

A Connecticut little league vice president a... More... $0 (03-21-2019 - RI)


United States of America v. Wilton Clinton "Clint" Meeks, III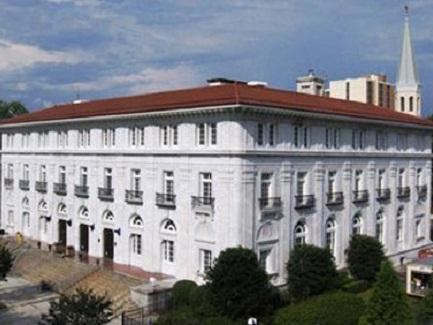 Augusta, GA - Waynesboro pharmacist pleads guilty to felony drug charge

A Waynesboro pharmacist is awaits sentencing after pleading guilty to illegally obtaining opioids for his own use.

Wilton Clinton "Clint" Meeks III, 55, of Way... More...

$0 (03-21-2019 - GA)


State of Oklahoma v. Melissa Maria Grayson



Guthrie, OK - The State of Oklahoma charged Melissa Maria Grayson with:

Count # 1. Count as Filed: CHN, Neglect of Child, in violation of 21 O.S. 843.5 (C)
... More... $0 (03-20-2019 - OK)


STATE OF OHIO v. DUSTIN B. WOODWARD




On or about August 14, 2017, the Forest Police Department learned of
allegations that Woodward had taken explicit photographs of his six-year old
stepdaughter. On the morning of August 14, 2017, at approximately 11 a.m., befo... More... $0 (03-20-2019 - OH)


STATE OF OHIO v. DAVID L. JESSEN




On December 14, 2017, the Auglaize County Grand Jury indicted
Jessen on four counts of gross sexual imposition, each in violation of R.C.
2907.05(A)(4) and being felonies of the third-degree, arising out of his sexual
cont... More... $0 (03-20-2019 - OH)


STATE OF OHIO v. JERRY A. MABBERLY




On November 2, 2016, a Montgomery County grand jury issued an
indictment against Mabberly charging him with seven violations of R.C. Chapter 2907.
Counts 1 and 2 of the indictment charged Mabberly with unlawful sexual conduct ... More... $0 (03-20-2019 - OH)


State of Tennessee v. Joshua D. Johnson
Sexual exploitation of a minor




On September 8, 2014, a Sullivan County petit jury convicted the petitioner of 34 counts of sexual exploitation of a minor, and the State dismissed one additional co... More... $0 (03-20-2019 - TN)


Emil John Ford v. State of Tennessee
Emil John Ford - Registered Sex Offender




The Petitioner was charged with one count of aggravated sexual exploitation of a minor and seven counts of sexual exploitation of a minor. On December 2, 2016, the Petitioner... More... $0 (03-20-2019 - TN)


Next Page