Broker Law
United States of America v. Fredy Renan Najera Montoya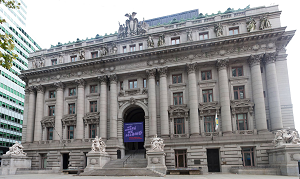 New York, NY - Honduran Congressman Pleads Guilty To Conspiring To Import Cocaine Into The United States And Possessing Machineguns And Destructive Devices

Fredy Renan Najera Montoya pled guilty in Manhattan federal court to charges that he conspired to import co... More... $0 (12-11-2018 - NY)


Raymond Lumsden v. The State of Texas
Aggravated sexual assault
of a child, indecency with a child




Allison,2 who was almost nine years old at the time of the trial, testified that
after her mother Kelly started dati... More... $0 (12-10-2018 - TX)


United States of America v. David Chesley Goodyear




Oklahoma City, OK - California Telescope Enthusiast Sentenced to Prison for Cyber Attack

DAVID CHESLEY GOODYEAR, also known as JamesSober also known as Wolfman_4_Ever also known as
HawaiiAPUser, 44, of El Segundo, California, has been sentenced to 26 months in prison... More... $0 (12-10-2018 - OK)


Debra Lea Wilson v. James Rigby; First Citizens Bank
The filing date of a bankruptcy petition determines the
law governing exemptions and freezes the value of the
exemptions that the debtor may claim. Because Debra
Wilson's amended bankruptcy schedules sought to claim
4 WILSON V. RIGBY
more than Washington law permitted her to claim as of the
petition date, we affirm the district court's decision, limiting
her claimed exe... More...

$0 (11-29-2018 - WA)


United States of America v. Ralph Willard Savoie
Baton Rouge, LA - Mandeville Financial Adviser Sentenced for Stealing $1.1 Million from Elderly Investors

RALPH WILLARD SAVOIE, age 71, of Mandeville, Louisiana, was sentenced by U.S. District Judge Shelly D. Dick. SAVOIE had previously been convicted of wire fraud. As a result of his conviction, SAVOIE was sentenced to a term of 168 months imprisonment, restitution to victims in the am... More...

$0 (11-15-2018 - LA)


Dustin Deutsch v. The State of Texas




Appellant was accused of stealing rare comic books valued at over $200,000 that were evidence in a criminal investigation while he was an investigator for the Harris County District Attorney's Office. T... More... $0 (11-04-2018 - TX)


United States of America v. Douglas P. Simanski



Morelaw Internet Marketing
National Find A Lawyer Directory








Pittsburgh, PA - Cambria County Investment Advisor Pleads Guilty in $4.5M Fraud Scheme

A... More... $0 (11-03-2018 - PA)


Manny Villanueva v. Fidelity National Title Company
In their first appeal (case No. H041870), both plaintiff Manny Villanueva,
individually and as class representative, and defendant Fidelity National Title Company
(Fidelity) appeal from a judgment following a bench trial in this class action lawsuit
alleging violations of the Unfair Competition Law (UCL) (Bus. & Prof. Code, §§ 17200
et seq.). Villanueva and the class (jointly Plain... More...

$0 (10-29-2018 - CA)


Kevin M. McCann, M.D. v. UNUM Provident



This appeal addresses two principal issues: First, whether a group insurance plan is governed by ... More... $0 (10-23-2018 - NJ)


Rigoberto Quiles v. Alan Martin Johnson




Rigoberto Quiles was severely injured when Alan Johnson fell asleep at the
wheel and drove his tractor-trailer off I-80 in Adair County, Iowa. At the time of the
accident, Quiles was a new employee of Swift Transportation Company of Arizona
("Swift"), an intersta... More... $0 (10-18-2018 - IA)


United States of America v. Ross McLellan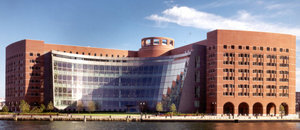 Boston, MA - Former State Street Executive Sentenced for Scheme to Defraud Clients through Secret Trading Commissions

A former executive vice president of State Street Corporation was sentenced today in federal court in Boston, Massachusetts, in connection with engaging i... More... $0 (10-17-2018 - )


Manny Villanueva v. Fidelity National Title Company
In their first appeal (case No. H041870), both plaintiff Manny Villanueva,
individually and as class representative, and defendant Fidelity National Title Company
(Fidelity) appeal from a judgment following a bench trial in this class action lawsuit
alleging violations of the Unfair Competition Law (UCL) (Bus. & Prof. Code, §§ 17200
et seq.). Villanueva and the class (jointly Plain... More...

$0 (10-15-2018 - CA)


Manny Villanueva v. Fidelity National Title Company
In their first appeal (case No. H041870), both plaintiff Manny Villanueva,
individually and as class representative, and defendant Fidelity National Title Company
(Fidelity) appeal from a judgment following a bench trial in this class action lawsuit
alleging violations of the Unfair Competition Law (UCL) (Bus. & Prof. Code, §§ 17200
et seq.). Villanueva and the class (jointly Plain... More...

$0 (10-03-2018 - CA)


Richard L. Fowler v. Caliber Homes Loans, Inc.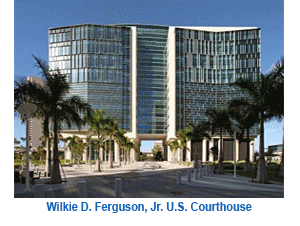 When an individual takes out a mortgage, he or she secures the loan with real property. To protect its security interest, lenders usually require borrowers to maintain hazard insurance in an amount that is at least equal to the loan's unpaid principal balance. Should a ... More... $0 (10-02-2018 - FL)


Alejandro Lupian v. Joseph Cory Holdings, LLC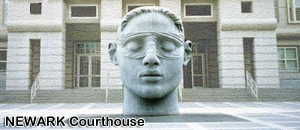 Alejandro Lupian, Juan Lupian, Isaias Luna, Jose
Reyes, and Efrain Lucatero (collectively, "the Drivers") are
professional delivery drivers who separately contracted to
provide equipment and services to Joseph Cory Holdings LLC
("Joseph Cory"), a motor carrier and... More... $0 (09-27-2018 - NJ)


Amy Arlene Turner v. Seterus, Inc.
In this wrongful foreclosure case, plaintiffs Amy Arlene Turner and Joseph Zeleny
sought damages from defendant Seterus, Inc. (Seterus) on the theory that Seterus had
"frustrated [their] lawful attempt, pursuant to [Civil] Code [section] 2924c, to cure their
default more than five days prior to the noticed foreclosure sale." The trial court
sustained Seterus's demurrer to their thi... More...

$0 (09-25-2018 - CA)


United States of America v. Paras Jha, Josiah White and Dalton Norman District of Alaska Federal Courthouse - Anchorage, Alaska
Anchorage, AK - Hackers' Cooperation with FBI Leads to Substantial Assistance in Other Complex Cybercrime Investigations

Defendants Responsible for Creating the "Mirai" and Clickfraud Botnets Continue to Assist FBI as Part of their Sentencing

Three defendants have been sentenced for their roles in creating and operating two botnets, which targeted "Internet of Things" (IoT) devic... More...

$0 (09-19-2018 - AK)


National Music Museum: America Shrine to Music v. Robert Johnson Federal Courthouse - Sioux Falls, South Dakota Morelaw Internet Marketing National Find A Lawyer Directory 888-354-4529
The subject matter of this lawsuit is a Martin D-35 guitar that Elvis Presley
played during his final tour in 1977. He dropped the guitar during a show in St.
Petersburg, Florida, and gave the damaged guitar to an audience member. Robert
Johnson, a blues guitarist and memorabilia broker, purchased the guitar in 2007. He
delivered the Martin D-35 guitar to the National Music Museum:... More...

$0 (09-18-2018 - SD)


Suzanne J. Black v. City of Rancho Palos Verdes
The appellants (landowners) own eight lots in an area of
Rancho Palos Verdes that is the subject of a 1978 building
moratorium based on the resurgence of an ancient landslide.1 In
the trial court, the landowners sought relief from the building
moratorium and damages for inverse condemnation primarily on
the basis of our opinion in Monks v. City of Rancho Palos Verdes
(2008)... More...

$0 (09-10-2018 - CA)


United States of America v. Gary Hirst Southern District of New York - New York, New York
New York, NY - Gary Hirst Sentenced To 8 Years In Prison For Defrauding Tribal Entity And Pension Funds Of Tens Of Millions Of Dollars

Gary Hirst was sentenced by U.S. District Judge Ronnie Abrams to 8 years imprisonment for defrauding a Native American tribal entity and numerous pension fund investors of tens of millions of dollars in connection with the issuance of bonds by the tribal e... More...

$0 (09-08-2018 - NY)


Sheppard, Mullin, Richter and Hampton, LLP v. J-M Manufacturing Company, Inc.
A large law firm agreed to represent a manufacturing company in a federal
qui tam action brought on behalf of a number of public entities. During the same
time period, the law firm represented one of these public entities in matters
unrelated to the qui tam suit. Both clients had executed engagement agreements
that purported to waive all such conflicts of interest, current or futur... More...

$0 (09-02-2018 - CA)


UNITED STATES OF AMERICA v. CHAKA FATTAH, SR., KAREN NICHOLAS, ROBERT BRAND, HERBERT VEDERMAN
During the 1980s and '90s, Fattah served in both houses of the Pennsylvania General Assembly, first as a member of the House of Representatives and later as a Senator. In 1995, Fattah was elected to the United States House of Representatives for Pennsylvania's Second Congressional District. In 2006, Fattah launched an unsuccessful run for Mayor of Philadelphia, setting in motion the events that wo... More...

$0 (08-16-2018 - PA)


Araceli Rodriguez v. Lonnie Swartz, Agent of the U.S. Boarder Patrol Morelaw Internet Marketing National Find A Lawyer Directory 888-354-4529
A U.S. Border Patrol agent standing on American soil
shot and killed a teenage Mexican citizen who was walking
down a street in Mexico. We address whether that agent has

6 RODRIGUEZ V. SWARTZ

qualified immunity and whether he can be sued for violating
the Fourth Amendment. Based on the facts alleged in the
complaint, we hold that the agent violated a clearly
e... More...

$0 (08-09-2018 - AZ)


United States of America v. Bailey Marie Boswell and Aubrey Clifton Trail District of Nebraska Federal Courthouse - Lincoln, Nebraska
Lincoln, NE - Trail and Boswell Sentenced for Interstate Transportation of Stolen Property

Bailey Marie Boswell, 24, and Aubrey Clifton Trail, 51, were sentenced on August 7, 2018 in Lincoln, Nebraska, by United States District Judge John M. Gerrard, for interstate transportation of stolen property.

Beginning in December, 2015, through November, 2017, Trail was falsely represen... More...

$0 (08-08-2018 - NE)


United States of America v. John Galanis, a/k/a "Yanni," Devon Archer and Bevan Cooney Morelaw Internet Marketing National Find A Lawyer Directory 888-354-4529
New York, NY - Three Convicted In Manhattan Federal Court For The Fraudulent Issuance And Sale Of More Than $60 Million Of Tribal Bonds

JOHN GALANIS, a/k/a "Yanni," DEVON ARCHER, and BEVAN COONEY were each convicted today of conspiracy to commit securities fraud and securities fraud, following a five and half week trial before U.S. District Judge Ronnie Abrams.

Mr. Khuzami said: ... More...

$0 (07-02-2018 - NY)


Next Page