Broker Law
United States of America v. Douglas P. Simanski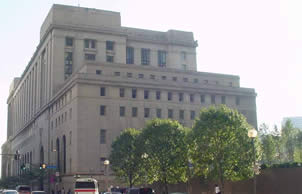 Johnstown, PA - Cambria County Investment Advisor Sentenced to 6+ Years in Prison for $4.5M Fraud Scheme

A resident of Cambria County has been sentenced in federal court to six years and six months (78 months) in prison and three years' supervised release on his ... More... $0 (06-12-2019 - PA)


STATE OF OHIO -vs- CHARLES D. STUTLER




C.C. shared a home with her mother, R.C. and her grand... More... $0 (06-05-2019 - OH)


Odis Hamrick v. State of Arkansas
MoreLaw Virtual ReceptionistsA Receptionist for Less Than a Dollar an Hour
$0 (06-02-2019 - AR)


Alan Heimlich v. Shiraz M. Shivji
Code of Civil Procedure section 9981
creates an incentive
for settlement. It authorizes an award of costs to a party that
makes a pretrial settlement offer when the opponent rejects the
offer and obtains a lesser result at trial. (Martinez v. Brownco
Construction Co. (2013) 56 Cal.4th 1014, 1019.) In 1997, the
Legislature amended the statute to make the same incentive
a... More...

$0 (06-01-2019 - CA)


Erie Insurance Company, a/s/o v. Amazon.com, Inc. and Ebay, Inc.





The main issue before us is whether Amazon.com, Inc., is subject to liability for a defective product that a customer purchased on its website from a third-party seller with Amazon "fulfilling" the transaction by storing the product and shipping it to the customer.
Trung... More... $0 (05-24-2019 - MD)


Apple Inc. v. Robert Pepper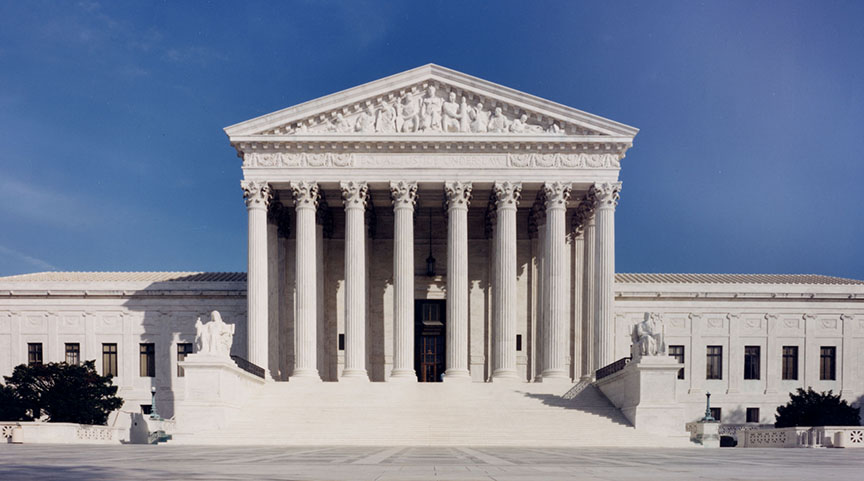 In 2007, Apple started selling iPhones. The next year, Apple launched the retail App Store, an electronic store where iPhone owners can purchase iPhone applicationsfrom Apple. Those "apps" enable iPhone owners to sendmessages, take photos, watch videos, buy clothes, order food, arrang... More... $0 (05-14-2019 - DC)


Mercury Insurance Company, Ricardo Lara, Consumer Watchdog, Intervenor and Appellant
Appeal from a judgment of the Superior Court of Orange County, Gail
Andrea Andler, Judge. Motion to strike portion of intervener's reply brief and motion for
judicial notice. Motion to strike denied; motion for judicial notice granted. Judgment
reversed and remanded with directions.
Xavier Becerra, Attorney General, Diane S. Shaw, Assistant Attorney
General, Lisa W. Chao, Nhan ... More...

$0 (05-12-2019 - CA)


United States of America v. Christopher Wolf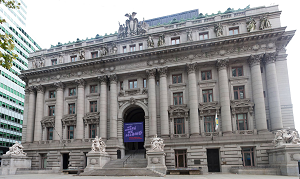 New York, NY - Precious Metals Broker in Brooklyn Sentenced to Prison for Tax Evasion

Assigned Commissions to Shell Corporations to Conceal his Income

A resident of Dania Beach, Florida, was sentenced to prison for evading income tax and aiding and assis... More... $0 (05-03-2019 - NY)


Alexandro Puga; Norma Puga v. RCX Sollutions, Inc.

MoreLaw Virtual Receptionists
Nosotros hablamos español





RCX Solutions, Incorporated is a licensed motor carrier that contracted with a driver, Ronald Brown, to transport a ... More... $0 (04-17-2019 - TX)


United States of America v. Lauren Montillo




Baltimore, MD - Towson Woman Sentenced to Eight Years in Federal Prison for Obtaining More Than $4.3 Million in an Advance Fee Fraud Scheme and for Evading Taxes

Defendant Also Ordered to Pay More Than $4 Million in Restitution to Victims

Lauren Montillo, age 47... More... $0 (04-14-2019 - MD)


ANGELA S. CIANFAGLIONE - vs - LAKE NATIONAL BANK (nka ERIE BANK), et al.




On January 6, 2017, Grajzl filed a Complaint against Lake National Bank,
bank employee Lisa Lawrence, John Does 1 and 2, and her ex-husband, Andrew
Cianfaglione. The Complaint alleged that Cianfag... More... $0 (04-13-2019 - OH)


United States of America v. Jullian Assange

Washington, DC - The United States of America charged Julian Assange with conspir... More... $0 (04-11-2019 - DC)


State of Ohio v. Janei M. Brightwell




On December 17, 2016, Tremaine Manns received a telephone call from his cousin, Shai-kee Allen, the victim. Allen needed a ride from his home on Alum Creek Drive in Columbus to an auto shop on Hamilton Road and then to a duplex on Napol... More... $0 (03-23-2019 - OH)


United States of America v. William Waller, Jr.




Las Vegas, NV - Las Vegas Real Estate Broker Convicted of Tax Fraud

A real estate broker, who failed to file federal income tax returns for nearly 20 years and attempted to evade more than half a million dollars in income taxes, was convict... More... $0 (03-19-2019 - NV)


Yury Rinsky v. Cushman & Wakefield, Inc.




In this diversity action, Appellee
Yury Rinsky ("Rinksy"), a citizen of Massachusetts, brought suit
against his former employer, the New York-based real estate firm
Cushman & W akefield, Inc. ("C&W"), claiming that C&W impermissibly
fired him because of his age and dis... More... $0 (03-10-2019 - MA)


Bradley T. Juen v. Alain Pinel Realtors, Inc.
Plaintiff engaged Alain Pinel Realtors, Inc. (Pinel) to sell his Danville home in
2008. In 2015 he filed a putative class action lawsuit on behalf of California residents
who between August 2004 and July 2011 had used Pinel in a transaction to buy or sell a
home in California and had utilized TransactionPoint, a real estate software program
developed by Fidelity National Financial,... More...

$0 (03-07-2019 - CA)


Fernando Martinez v. Stephen Stratton O'hara
In the published portion of this opinion, we conclude that the plaintiff's
attorney committed misconduct on appeal, including manifesting gender bias, and we
report him to the State Bar. In the unpublished portion of this opinion, we affirm the trial
court's denial of a motion for attorney fees.
Following the termination of his employment, Fernando Martinez
(plaintiff) sued Ste... More...

$0 (03-02-2019 - CA)


United States of America v. Alfredo Beltran Leyva, a/k/a Mochomo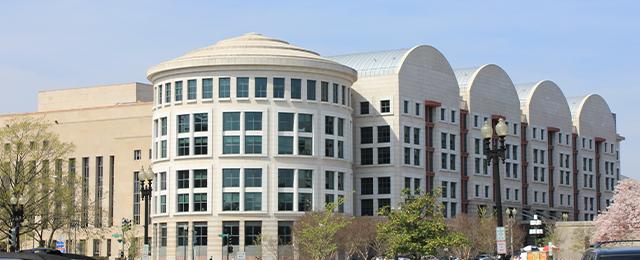 Alfredo Beltran Leyva pleaded guilty to conspiracy to distribute cocaine and methamphetamine in the United States. He later sought to withdraw his guilty plea and proceed to trial, but the district court did not permit him to do so. On appeal, Leyva claims the district court ... More... $0 (02-28-2019 - DC)


United States of America v. Brantley Denmark Thomas, III




Charleston, SC - Federal Judge Sentences Former Berkeley County School District Chief Financial Officer To More Than Five Years For Embezzlement, Money Laundering, And Public Corruption

U.S. District Judge David C. Norton sentenced the former ... More... $0 (02-24-2019 - NC)


United States of America v. Michael Geddati




Memphis, TN - Student Pleads Guilty to Computer Fraud, Trying to Preserve Scholarship

Michael Geddati, 20, of Memphis has pleaded guilty to computer fraud.

According to the information presented in court, during the 2017-18 academic year, Michael Geddati was a fr... More... $0 (02-16-2019 - TN)


United States of America v. Scott Valente




23 Scott Valente ("Valente") appeals from the district court's amended
24 judgment of conviction entered on July 21, 2017. He contends that his sentence was
25 procedurally and substantively unreasonable and that the district court lacked
26 authority to impose the am... More... $0 (02-15-2019 - NY)


Sharmalee Goonewardene v. ADP, LLC
Under the Labor Code, an employee who believes he or
she has not been paid the wages due under the applicable labor
statutes and wage orders may bring a civil action against his
or her employer. (See, e.g., Lab. Code, § 1194; Martinez v.
Combs (2010) 49 Cal.4th 35, 49-51; see also Lab. Code, § 2699.)
This case presents the question whether, when an employer
hires an indepen... More...

$0 (02-10-2019 - CA)


Sharmalee Goonew Ardene v. ADP, LLC
Opinion of the Court by Cantil-Sakauye, C. J.
Under the Labor Code, an employee who believes he or
she has not been paid the wages due under the applicable labor
statutes and wage orders may bring a civil action against his
or her employer. (See, e.g., Lab. Code, § 1194; Martinez v.
Combs (2010) 49 Cal.4th 35, 49-51; see also Lab. Code, § 2699.)
This case presents the quest... More...

$0 (02-08-2019 - CA)


The Depot, Inc. v. Caring for Montanians, Inc. d/k/a Blue Cross Blue Shield of Monatna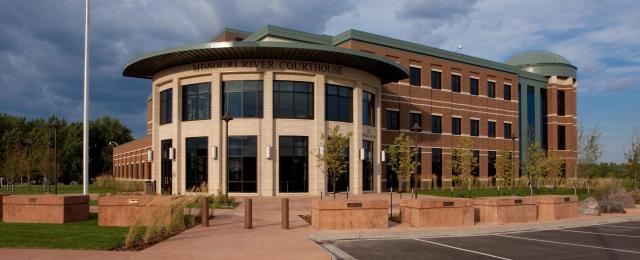 Plaintiffs are three small employers in Montana who are
members of the Montana Chamber of Commerce.
Defendants are health insurance companies that marketed
fully insured health insurance plans to the Chamber's
members branded "Chamber Choices." From 2006 until... More... $0 (02-07-2019 - MT)


Jackson County Bank v. Mathew R. DuSablon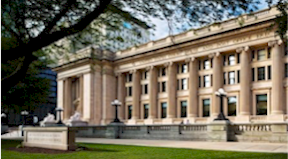 Jackson County Bank sued its former
employee, Mathew R. DuSablon, in Indiana state court, asserting
various state law claims, including theft of property
and breach of contract. Following his unsuccessful motion to
dismiss, DuSablon removed the case to federal ... More... $0 (02-07-2019 - IN)


Next Page