Assault With A Dangerous Weapon Law
United States of America v. Anthony Paul De La Torriente




Los Angeles, CA - Former Cheerleading Coach Who Committed Sexual Assault on Cruise Ship Found Guilty of Two Felonies

A former cheerleading coach has been found guilty of two federal felony charges for sexually assaulting an int... More... $0 (02-19-2019 - CA)


United States of America v. Ryan Patrick Michell




Phoenix, AZ - Three-Time Felon Who Sold a Semi-Automatic Rifle Sentenced to 30 Months

Ryan Patrick Michell, 39, of Phoenix, Ariz., was sentenced by U.S. District Judge Hon. G. Murray Snow to 30 months' incarceration, followed by three year s... More... $0 (02-19-2019 - az)


State of Ohio v. James T. Conway, III




This is the second petition for postconviction relief that Conway has filed in this case. See State v. Conway, 10th Dist. No. 05AP-76, 2005-Ohio-6377 (hereinafter "Conway I.") We adopt the following summary of the facts of this case fro... More... $0 (02-18-2019 - OH)


State of Ohio v. Anthony Robinson




This is an appeal by defendant-appellant, Anthony Robinson, from a judgment of conviction and sentence entered by the Franklin County Court of Common Pleas following a jury trial in which he was found guilty of murder. {¶ 2} On Novembe... More... $0 (02-18-2019 - OH)


STATE OF OHIO v. FRANK MURPHY




At approximately 3:00 a.m., two Akron Police officers spotted a man traveling
down the middle of Orlando Avenue in a wheelchair. Due to the late hour, the fact that the man
was jaywalking, and the fact that the area was known ... More... $0 (02-18-2019 - OH)


STATE OF OHIO vs. CARDELL DOYLE




Cardell Doyle appeals his conviction, entered following a bench trial, for
aggravated robbery and an attendant three-year firearm specification. He was also sentenced to
an additional three-year term for a firearm specificati... More... $0 (02-18-2019 - OH)


STATE OF OHIO vs. ROBERT L. TOWNSEND



On September 18, 2017, Townsend was charged with a codefendant in a six-count
indictment as follows: Count 1 — drug trafficking in violation of R... More... $0 (02-18-2019 - OH)


STATE OF OHIO vs. DAVID L. BUCHANAN




On November 24, 2015, appellant was indicted on 10 counts in Case No.
CR-16-601270-A, which included offenses occurring in 2015, including rape charges relating to
a single victim. On April 11, 2016, appellant was indicted on... More... $0 (02-18-2019 - OH)


STATE OF OHIO vs. ANTHONY LETT



Lett was charged with one count of rape, one count of attempted murder, three
counts of kidnapping, two counts of aggravated robbery, two counts ... More... $0 (02-18-2019 - OH)


STATE OF OHIO vs. JERMAINE REID




} In February 2017, Reid was named in a six-count indictment, charging him with
felonious assault of a peace officer in violation of R.C. 2903.11(A)(1); assault of a peace officer
in violation of R.C. 2903.13(A); domestic viole... More... $0 (02-18-2019 - OH)


STATE OF OHIO vs. MARK RAFTER




While driving the wrong-way on an interstate highway, defendant-appellant Mark
Rafter struck another vehicle at high speed, instantly killing its sole occupant, Kayla
Coates. Rafter had ongoing mental health issues and suicid... More... $0 (02-18-2019 - OH)


STATE OF OHIO vs. TIMOTHY S. SHELINE




The instant matter arose from an August 29, 2007 incident during which the victim
in this case, Gwendolyn Bewley (hereinafter "Bewley" or "victim"), was murdered and a fire
broke out in her house in Fairview Park, Ohio. At the... More... $0 (02-18-2019 - OH)


STATE OF OHIO vs. DORIAN BROWN




On November 15, 2016, Brown was indicted on charges of aggravated murder, two
counts of aggravated robbery, murder, three counts of felonious assault, two counts of
kidnapping, grand theft, conspiracy, trafficking in persons an... More... $0 (02-18-2019 - OH)


STATE OF OHIO v. SHAHEIM ANTELL DELQUEZ PRICE




Appellant Shaheim Antell Delquez Price appeals the judgment entry of the Belmont County Court of Common Pleas, imposing a seven-year sentence for his conviction for one count of felonious assault, in violation of R.C. 2903.11(A)(2), a fe... More... $0 (02-18-2019 - OH)


State of Ohio v. Edward A. Ellis, Jr.




On April 7, 2016, the Wood County Grand Jury entered a five-count
indictment against appellant in case No. 2016CR0148. The first count charged appellant
with one count of attempted murder in violation of R.C. 2903.02 and R.C.... More... $0 (02-18-2019 - OH)


United States of America v. Hakeem Malik Donate Flax, a/k/a "Keem"




Minneapolis, MN - Federal Jury Convicts North Minneapolis Gang Member For His Role In Violent Drug Trafficking Conspiracy

HAKEEM MALIK DONTAE FLAX, a/k/a "Keem," 32, for crimes related to violent gang activity, including conspiracy, distribution of heroin, and firearms violati... More... $0 (02-18-2019 - MN)


State of Ohio v. Michael C. Dean




The following facts are relevant to this appeal.
{¶ 4} On June 1, 2016, a Lucas County Grand Jury indicted appellant Michael C.
Dean for four offenses: (1) felonious assault, a violation of R.C. 2903.11(A)(2) and (D),
a... More... $0 (02-17-2019 - OH)


State of Ohio v. Darnell Lamarr Bryant Bey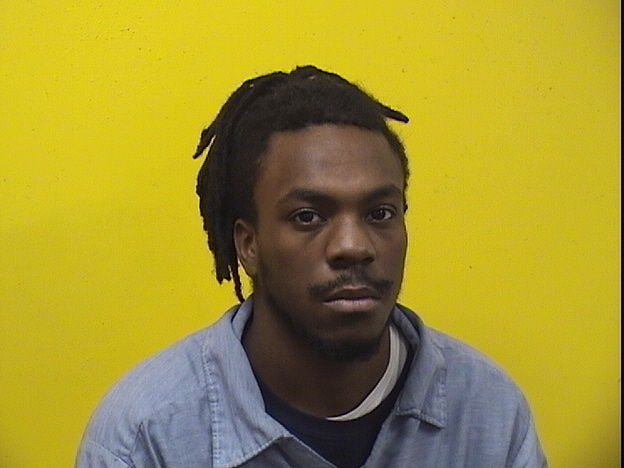 The state presented evidence that appellant, aged 19, shot and killed "S.H.,"
aged 16, on the afternoon of June 11, 2017, in the street next to Sherman Elementary
School, in Toledo.
{¶ 4} The victim's friend, "A.J.," te... More... $0 (02-17-2019 - OH)


State of Ohio v. Antwine Gomez




On March 23, 2016, an indictment was filed with the trial court, charging
appellant with one count of importuning in violation of R.C. 2907.07(D)(1), (F)(1), and
(F)(3), a felony of the fifth degree, one count of rape in viola... More... $0 (02-17-2019 - OH)


STATE OF OHIO -vs- DAVID S. SCOFIELD



On November 4, 2016, shortly before 1:00 a.m., Pickerington Police Office
Mercedes Gavins was on patrol near Hill Road North when she observed th... More... $0 (02-17-2019 - OH)


STATE OF OHIO -vs- KIMBERLY FRIEND




On January 12, 2017, police executed a search warrant at Appellant's
residence on West Church Street in Newark, Ohio. During the search police found 39.36
grams of an off-white, crystalline substance later determined to be met... More... $0 (02-17-2019 - OH)


STATE OF OHIO -vs- CHRISTOPHER HIGH




On March 30, 2016, appellant was found guilty of one count of aggravated
robbery in violation of R.C. 2911.01(A)(1) and/or (3), one count of aggravated burglary in
violation of R.C. 2911.11(A)(1) and/or (2), and one count of fe... More... $0 (02-17-2019 - OH)


STATE OF OHIO -vs- DAVID E. ROGERS




Rogers was driving a car owned by a friend. The friend was in the backseat.
She was not driving because her license is under suspension. Sergeant Joel Smith of
the Ohio State Highway Patrol testified that he witnessed a vehi... More... $0 (02-17-2019 - OH)


STATE OF OHIO vs. AARON SMITH




Appellant, Aaron Smith, was indicted for theft and burglary on
March 6, 2018. Appellant denied the charges and the matter proceeded to a
jury trial. Appellant was found guilty of both offenses, based upon evidence
indic... More... $0 (02-17-2019 - OH)


STATE OF OHIO v. SCOTT A. SHANKLAND




The state indicted Scott A. Shankland on one count of tampering with
evidence in violation of R.C. 2921.12(A)(1), a felony of the third degree, and filed a bill
of information charging Shankland with one count of trafficking in... More... $0 (02-17-2019 - OH)


Next Page